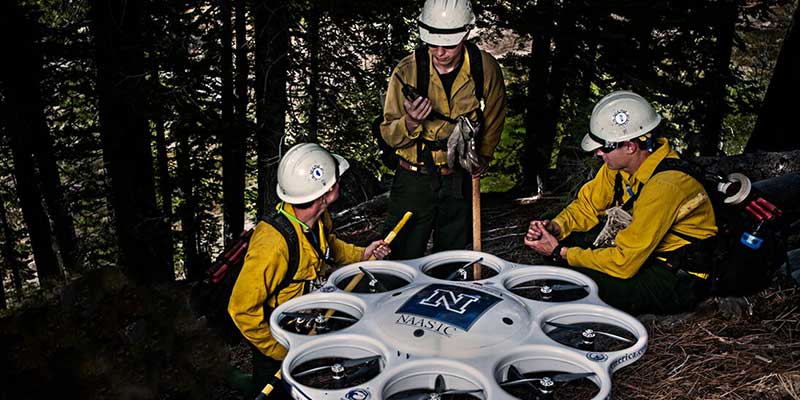 Unmanned Aerial Systems can help save time and ultimately lives during search and rescue operations, which is why more and more first responders have become interested in this technology.
Warren Rapp, the Business Director for the Nevada Advanced Autonomous Systems Innovation Center (NAASIC) at the University of Nevada, Reno, has talked with local first responders who have a lot of questions about UAS and how they can implement it into search and rescue efforts.
To help answer those questions, NAASIC has organized the first UAS Search and Rescue Symposium, which will be held at the university April 6 to 8. NAASIC was established in 2014 with $2.5 million in funding from the Governor's Office of Economic Development Knowledge Fund and provides collaborative space for entrepreneurs, researchers and commercialization experts to interact.
While search and rescue is always part of the larger UAS shows, the symposium brings manufacturers, first responders and researchers together to focus solely on how drones can be used for these life-saving missions.
"We live next to a huge mountain range, so there's a constant need for these skills in this area," Rapp said. "We got together with the Sheriff's Department and said why not put on a symposium and get folks from across the country to share their experience, wisdom, suggestions and short comings and relate it to the most advanced technology available in search and rescue."
During the symposium presenters will cover a variety of topics, including managing the data UAS collect during search and rescue missions; using ground robots to survey areas and make sure they're safe for first responders to enter; FAA regulations and what's legal and what isn't; and using UAS for water-based rescues.
"When swimmers can't get to shore you can use the drone to drop a life preserver. Lifeguards would have a UAV next to them and instead of trying to swim out to someone who needs help, they can start the UAV in 30 seconds and literally hand fly it out there. It can drop the life preserver in a minute or less," Rapp said. "There's an enormous amount of applications like these but because it's a new technology a lot of it is just educating the departments."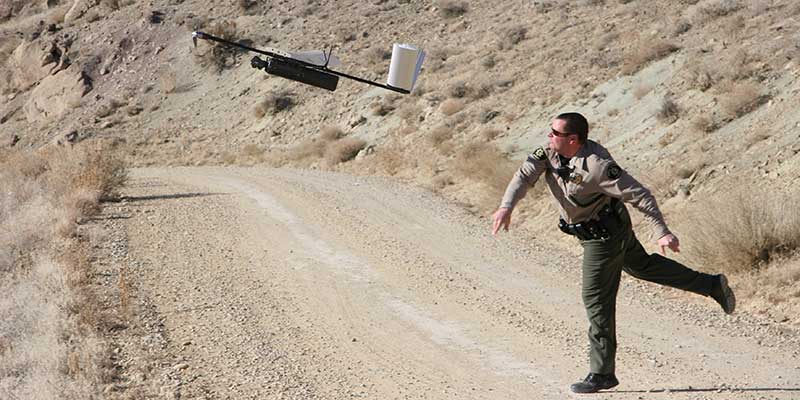 There will also be various vendors on hand, including Drone America, Insitu and NASA, with the list continuing to grow. The event is open to first responders from around the country, and Rapp says he expects to have between 100 and 200 attendees.
The symposium serves as a great opportunity to move this application forward. Attendees, vendors, researchers and presenters can learn from each other and work together to find solutions to the challenges that come with flying UAS for search and rescue missions. They'll hear success stories and see what UAS makes possible, including getting to victims faster and saving more lives.
"We realize there's a void in search and rescue. Feedback to the research institution will show us how we can help solve those problems," Rapp said. "This is something people are passionate about. If we can contribute to search and rescue efforts through our research and the program we have, we certainly want to do that."
Click here for more information or to register as an attendee or a vendor.