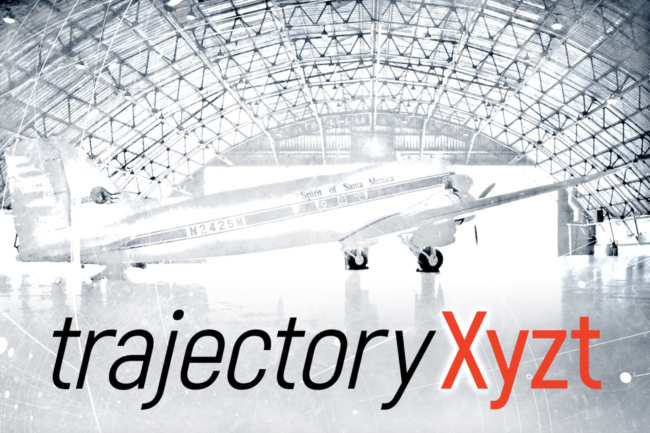 trajectoryXyzt is a two-day, multifaceted experience that brings energized, expert thinkers together with the companies and initiatives moving the geospatial intelligence community forward.
Slatedfor Septemebr 19-20, 2018 at The Barker Hangar in Santa Monica, California, trajectoryXyzt is the nexus of remote sensing from phones to drones to space, geospatial and location information of all types, data analytics, and
data visualization. This convergence is powering everything from autonomous vehicles, location marketing, crop projections, natural resource monitoring, weather forecasting, insurance verification, traffic monitoring, and more.
This summit is designed to challenge, support, explore, and expand the presence of "GEOINT" in contemporary society.
trajectoryXyzt participants will:
Learn from the best and brightest industry leaders and thought leaders
Meet and network with decision makers from diverse organizations
Showcase innovations to partners, consumers, and investors
Understand the current state of all components of geospatial intelligence across varied industries and consumers
Explore how to match your ideas with the best thinking, best services, and best ideas
Experience the way technology is advancing and disrupting the way we think about location, data analytics, remote sensing, and visualization
Discover what investors are looking for when they support new ideas