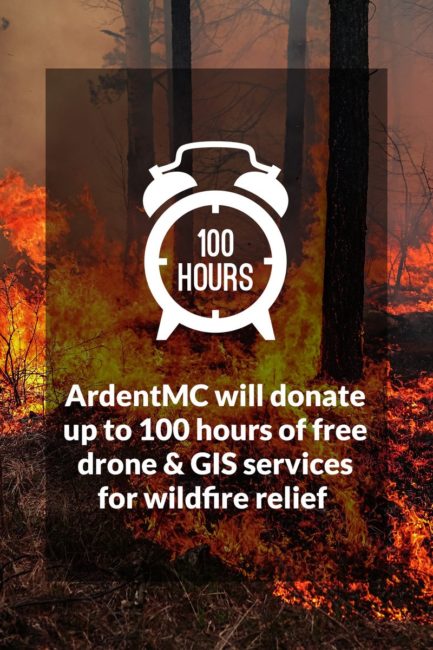 To help those impacted by the recent wildfires in Northern California, Ardent Management Consulting (ArdentMC) will offer its drone services for free.
Through the two-week initiative, the company will use remote sensing and GIS technology to assess damage in the Napa area, according to a news release. ArdentMC will provide storm track visualizations, high water lines or flood depth, road closures and infrastructure reports, property damage from aerial analysis and other forms of post-event imagery.
The data collected will help recovery personnel identify damage status and quickly report information to a central location.
"We have the aerial technology to capture imagery to help bring aid and restoration to the areas impacted by these wildfires," President and Chief Executive Officer Brandon LaBonte said, according to the release. "We are interested in developing our government capabilities for commercial use, and this free program will engage directly with impacted families and commercial operations, while also supporting an area that means a lot to us personally."
The company plans to donate up to 100 hours of free GIS drone-based aerial imagery in support of fire recovery operations. Click here for more information.