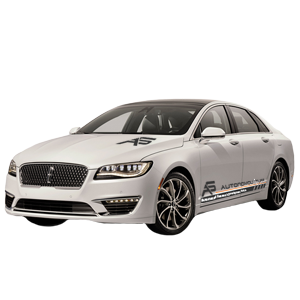 Baidu Inc., the owner of China's largest search engine who earlier had announced the company is working to release an autonomous vehicle, has joined the list of companies testing self-driving cars at GoMentum Station, a former military facility in Concord, California.
GoMentum Station is the nation's largest secure testing facility for autonomous and connected vehicle technology. The Contra Costa Transportation Authority and its partners lead a collaborative effort at the facility, bringing together automobile manufacturers, communications companies, technology companies, researchers and public agencies with the aim of accelerating the next generation of transportation technologies.
Contra Costa County officials announced in early August that Baidu will test its autonomous vehicles at the site, a former naval weapons depot — off-limits to the public — whose 20 miles of road can be used to simulate conditions found on public streets, similar to both rural highways and a city grid. Honda, self-driving truck company Otto and autonomous shuttle-bus developer EasyMile have each used the GoMentum site for tests.
"Its ability to offer mixed road conditions and various scenarios in a secure environment will provide our Apollo open autonomous driving platform with valuable data to further advance its technologies," said Jingao Wang, senior director of Baidu's Intelligent Driving Group, in a press release.
Project Apollo
At the recent Baidu Create conference in Beijing, Baidu announced NovAtel's partner, AutonomouStuff, as a member of their Autonomous Driving ecosystem – Project Apollo.
Project Apollo has been initiated to provide an open, comprehensive and reliable software platform for Baidu's partners in the automotive and autonomous driving industries. Partners can use the Apollo open software platform together with the reference hardware platform to accelerate development of their customized autonomous vehicle solutions. Based on their extensive experience in autonomous system development, AutonomouStuff will provide the "Apollo Kit" to Baidu Apollo partners. The Apollo Kit includes the vehicle — a Lincoln MKZ with by-wire kit installed — and all hardware, software and services required for an Apollo partner to quickly begin developing their autonomous vehicle.
Accurate and reliable positioning is essential to any autonomous system. NovAtel SPAN GNSS/INS products will provide position, orientation and time as a critical component of the AutonomouStuff Apollo Kit.
According to Baidu, more than 50 companies, including big names in the auto and tech industries, have joined its Apollo self-driving car platform. In addition to NovAtel and AutonomouStuff, those companies include Ford, Daimler, Nvidia, Intel, Microsoft, and LiDAR-supplier Velodyne.
Baidu's ambitious goals include a plan to put fully autonomous vehicles on roads and highways by 2020. The company is moving quickly to compete with self-driving car efforts from several tech companies and automakers, and is doing so by positioning Apollo as an open source software platform that will allow any hardware maker to quickly deploy and customize an autonomous driving system.
The Apollo Project has been initiated to provide an open, comprehensive and reliable software platform for its partners in the automotive and autonomous driving industries. Partners can use the Baidu software platform and reference the hardware that Baidu has certified as a template to customize in the development of their own autonomous vehicles.
Based on decades of experience, AutonomouStuff has put together kits comprised of four major components — the by-wire vehicle platform, GPS/IMU, pre-configured computing and engineering services — to help support the Apollo project.