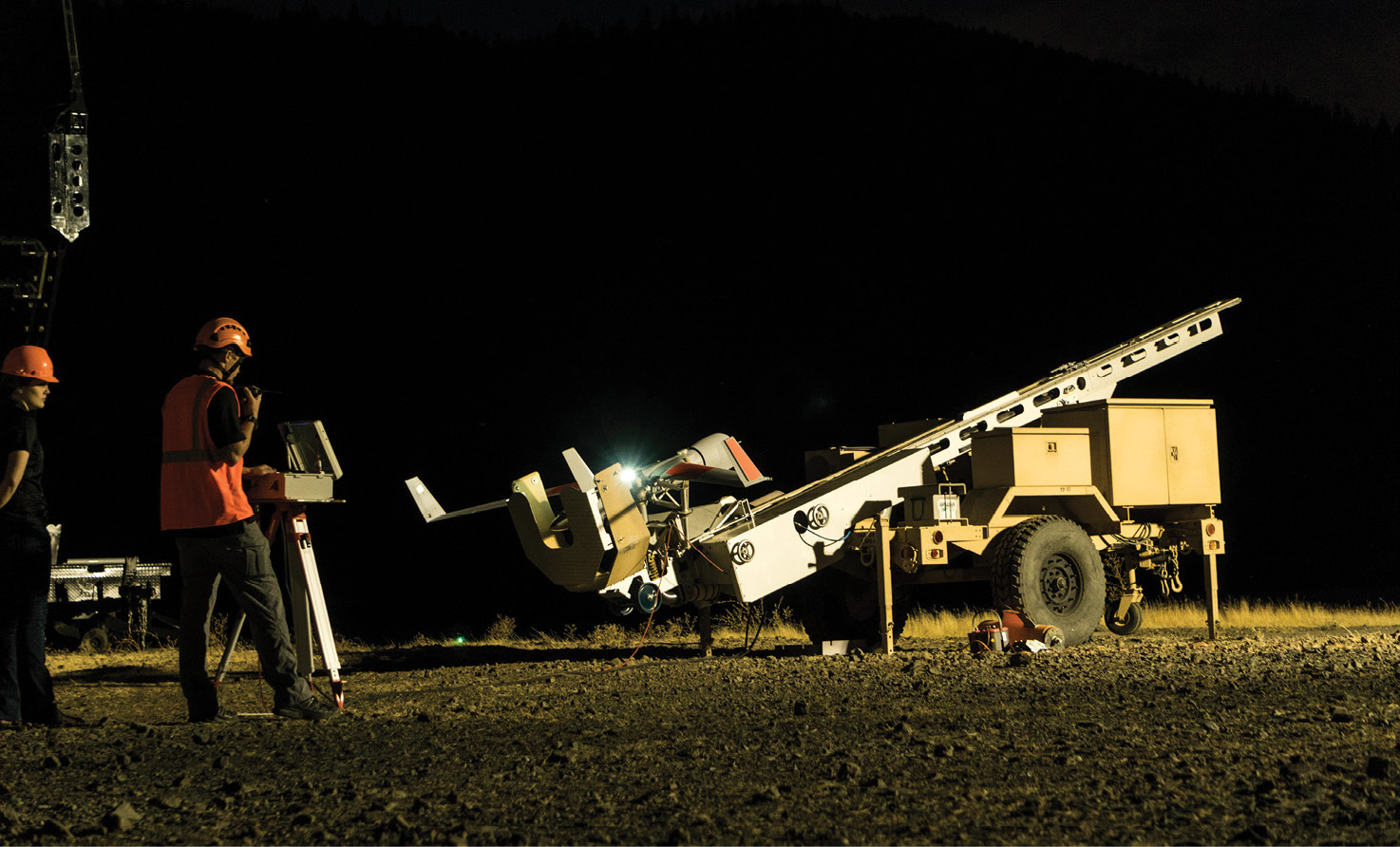 The technology line between military and commercial UAS capabilities continues to blur—and that's by design, according to some of the top industry developers.
From lessons learned in combat about mapping and surveillance, endurance, broadcast and telecommunication networks, the commercial and civil markets are realizing the value of operational reliability, redundancy and security.
Advancements derived from DARPA's Collaborative Operations in Denied Environment (CODE)-enabled system for UAS swarming, in the Yuma desert, to MQ-9B SkyGuardian's long endurance high-altitude flight airworthiness standards are indicative of solutions that could push the boundaries developed in theater to the commercial and civil space.
The combined experience, interest and innovation of industry developers, integrators and operators is driving the next UAS technological evolution and setting a foundation for airworthiness and operational standards for safe UAS activities in the national airspace.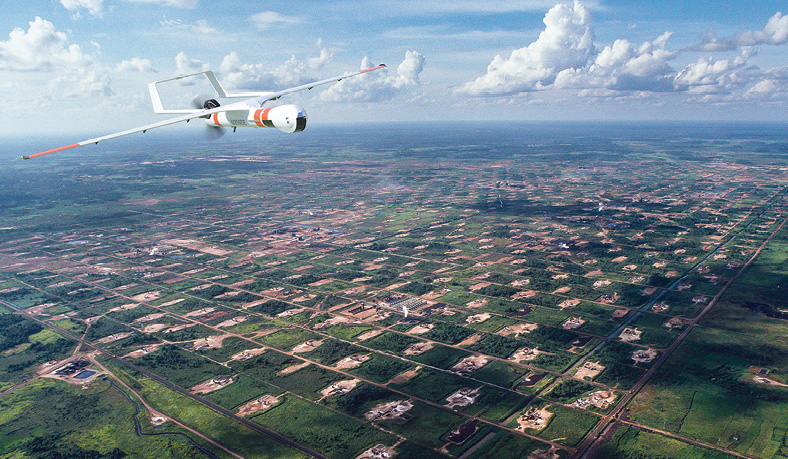 DRAWING PARALLELS
In recent years, there have been a number of examples of military UAS solutions and capabilities put to use in commercial space, from the use of Martin UAV's Super Bat to stop poaching in Tanzania to Insitu helping fishermen in Alaska track schools of tuna.
Insitu, a Bingen, Washington-based subsidiary of Boeing Defense, Space & Security, has used its more than one million UAV flight hours, largely flown in defense-related operations, to become one of the industry's leading commercial UAV solution providers. In the space of seven years, the organization has performed marine mammal and ice surveys, surveyed pipelines, helped fight wildfires and supported the abatement of natural disasters.
Tyler Sibley, senior pilot with Insitu, believes that the success of its ScanEagle UAV in the commercial sector is largely due to its military lineage. ScanEagle was deployed to Iraq in 2004 with the First Marine Expeditionary Force, operating as a forward observer to monitor enemy concentrations, vehicle and personnel movement, and buildings and terrain. Sibley added, "We have hundreds of thousands of hours of experience operating in difficult spaces, which has given agencies such as the FAA confidence to support UAV-enabled research and development for commercial business."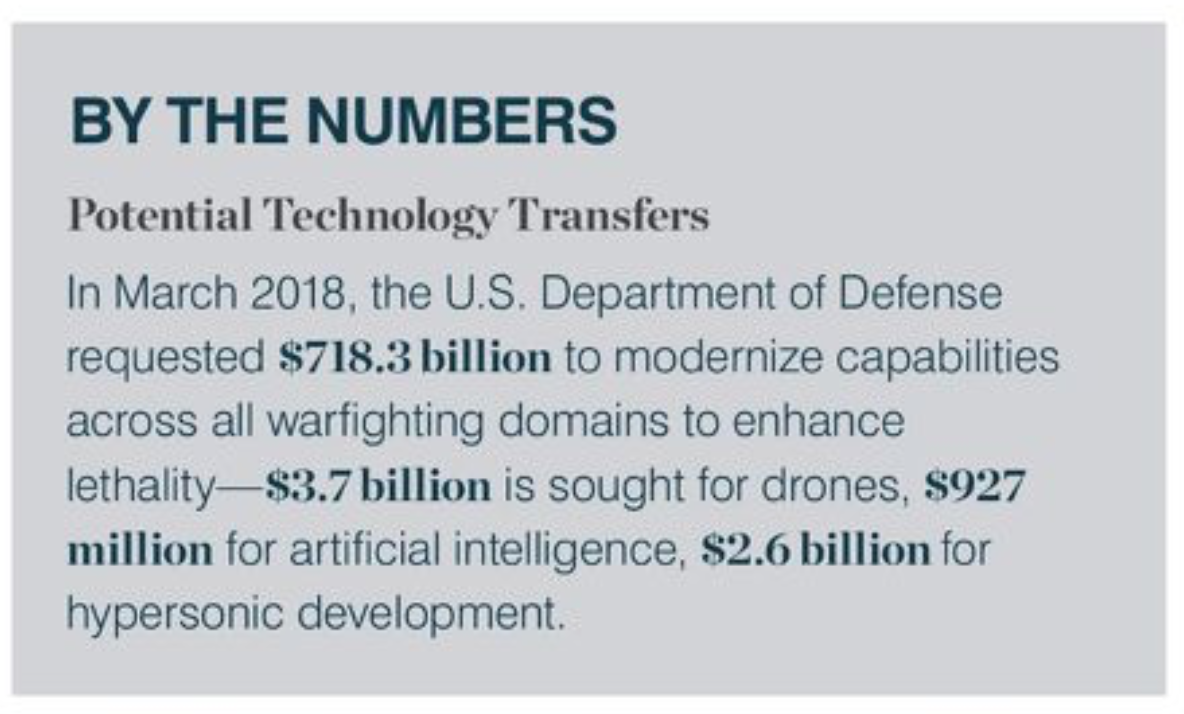 He was referring to the NASA's Marginal Ice Zone Observations and Ocean Experiment in 2013, where the National Aeronautics and Space Administration's (NASA) Sensor Integrated Environmental Remote Research Aircraft, the ScanEagle UAS (University of Alaska Fairbanks), and the Data Hawk UAS (University of Colorado) effort worked to advance UAS-enabled mapping. That same year, the FAA authorized ConocoPhillips to use Insitu's ScanEagle for marine mammal and ice surveys—which included specialized beyond visual line of sight (BVLOS) surveys.
Since then, the Insitu team has put the ScanEagle solution to work performing agricultural assessments, conducting search and rescue operations, and supporting firefighters during catastrophic wildfires.
BVLOS AND BEYOND
A key challenge to integrating UAS into the national airspace is the development of detect-and-avoid operating requirements applicable to UAS—with particular emphasis on performance standards for UAS operating BVLOS. The FAA's goal, at least in the near-term, is to develop system definitions and performance levels with an emphasis on flight demonstration of various sensor modes, including electro-optic/infrared, radar, traffic alert and collision avoidance systems, and automatic dependent surveillance—broadcast (ADS–B).
The FAA and others are looking to the aerospace industry for help and some answers.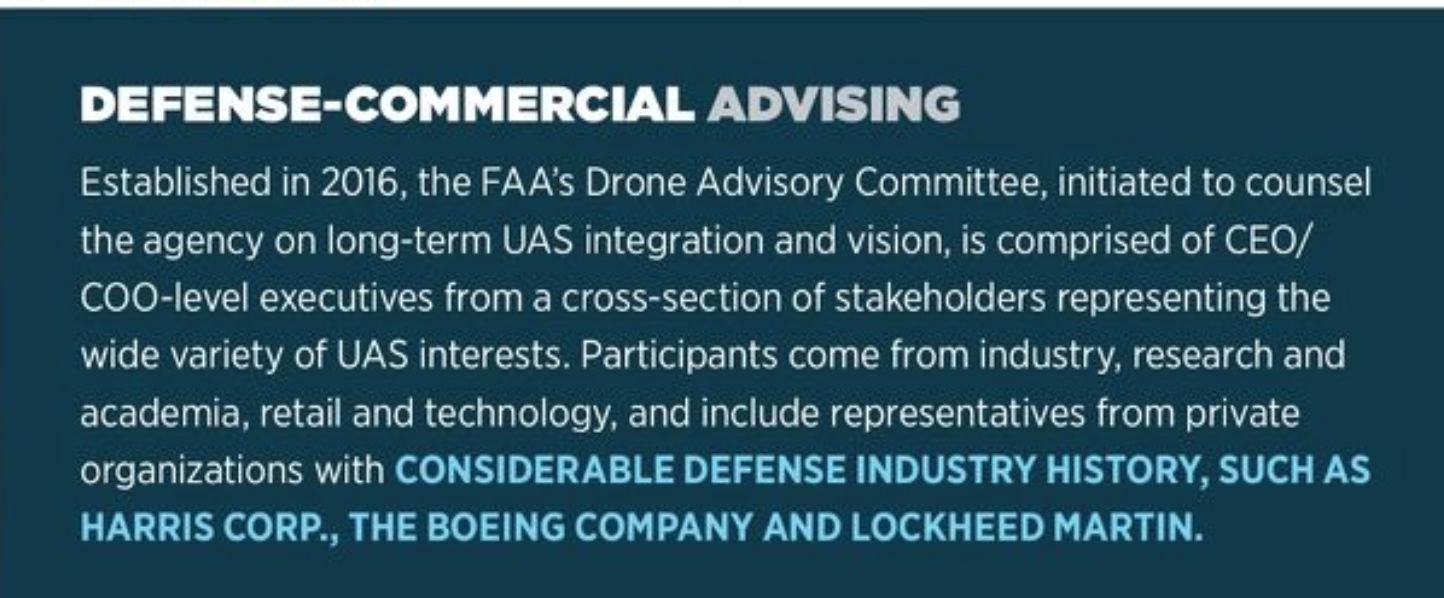 Collins Aerospace, a company that was historically largely focused on defense-related manned and unmanned solutions, is realizing new opportunities in the emerging UAS space. In fact, the defense leader's strategic plan specifically outlines a parallel line of development between commercial and military advancements in a range of development directions.
Braxton Rehm, Col. (Ret.) USAF, is now principal marketing manager for the Missions Systems, Unmanned Aircraft Systems Division, Collins Aerospace in the Washington, D.C., area. It wasn't that long ago, he noted, that commercial UAS was an emerging technology area. "That's not the case anymore. Today, our avionics business is split 50/50 between commercial and military activities, with the commercial side growing considerably, particularly in the areas of urban air mobility and OEM integrations."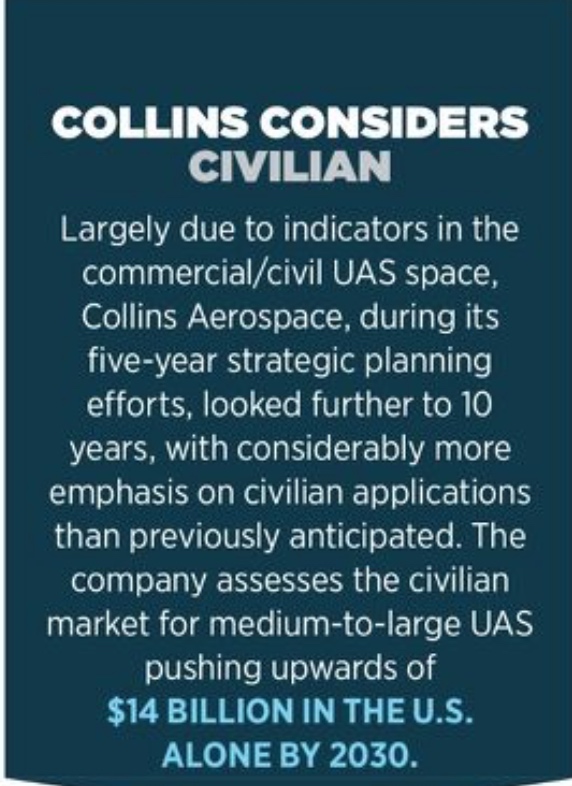 Rehm pointed to the company's long history of providing UAS solutions to the U.S. Department of Defense as a key component of the firm's expansion on the commercial side. He continued, "We see our expertise on the military side—our ability to develop solutions faster because of a lack of national airspace regulations for combat operations, and the work ongoing to accelerate technology to meet the next threat—naturally migrates from defense perspective to the commercial side."
Case in point is the company's recent work with Ameren, a St. Louis-based electric and natural gas company that sees the military-to-commercial technology transfer as a powerful way to move from reactive response to proactive predictions in the utility market. In 2018, Ameren partnered with Black & Veatch and Collins Aerospace to conduct a non-stop, 60-mile-beyond-BVLOS UAS flight to inspect transmission lines. Critical to the capabilities' development plan and that test flight was the experiences gained in UAV-based theater activities.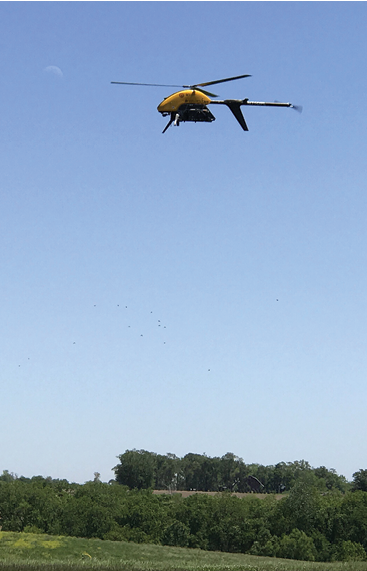 As James Pierce, BVLOS program manager and lead of Ameren's Central UAS Department, explained: "The long-distance capabilities that defense UAS have achieved is impressive, and we are looking to leverage that experience into a commercial application."
Ameren is also focused on adopting and adapting new sensors and equipment that provide value in manned operations and through ground-based operations such as infrared, cameras, LiDAR, near infrared and hyperspectral sensors. Pierce added, "The bigger challenge will be learning how to manage that data over wide-scale operations that BVLOS would facilitate. We're looking to piggyback and push the envelope to further integrate technology into a pilot project to simulate BVLOS working in a production environment."
The military's success and continuing development of UAS-based BVLOS technology is an integral and important stepping stone for future FAA certifications and standards. Already, commercial BVLOS authorizations have been issued to support emergency management within a temporary flight restriction.
In 2018, Vigilant Aerospace Systems of Oklahoma City participated with Oklahoma State University in the first BVLOS drone flights authorized under a new FAA Certificate of Authorization, which allowed UAS flights along a 13-mile long corridor in central Oklahoma. As well, Raytheon's Ground-Based Detect and Avoid (DAA) system—which uses existing air traffic data from multiple sources to provide a real-time display of aircraft in the surrounding airspace and has been used to manage military UAS such as Predator, Reaper, and Northrop Grumman RQ-4 Global Hawk—is operational at Springfield-Beckley Municipal Airport in Clark County, Ohio. That system will be used to test the safety and efficiency of small drone operations in the 200-square-mile drone test range.
Daniel Fuller, senior solutions architect and team lead for Commercial Solutions at Insitu, noted: "Our main focus currently is on DAA systems; our DAA trade studies and briefing papers have been completed, and the Perception briefing paper has been submitted to the LAACO and Policy and Innovation offices of the FAA. Ground and flight test programs also are under development."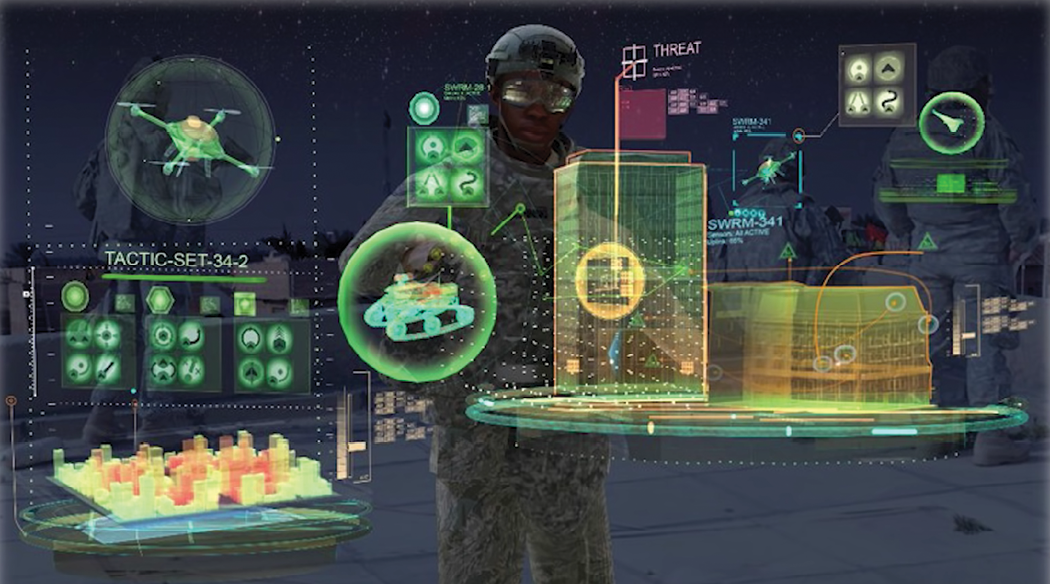 SIGNAL READY AND RELIABLE
In terms of specific capabilities, integrators, operators and market leaders in the commercial sector are looking specifically for proven functionalities such as assured position, navigation and timing (PNT) and tactical data links/networking from military applications to drive future UAS commercial/civil applications.
The primary components of an effective UAS data link and communication system—whether military or commercial—are ground control stations, air data terminals, reliable (PNT) and satellite networks. Reliable and redundant PNT solutions delivered through multiple sources will facilitate effective detect-and-avoid technology, teaming and autonomy, visual-based navigation capabilities (database-driven navigation using images vs. GPS-based) and cybersecurity solutions.
Whether transmitting location, flight time, distance and location to target or payload information, live videos or images, UAS must have the ability to safely and quickly deliver large amounts of data. Data links are often the most vulnerable to detection, jamming and geography.
The FAA has noted that developing command and control requirements involves trade-offs across available radio spectrum, additional spectrum needs, and highly variable operational performance features such as system integrity, availability and security, among others.
The agency stated in its 2018 Integration of Civil Unmanned Aircraft Systems (UAS) in the National Airspace System (NAS) Roadmap that most UAS have not been designed to comply with existing civil airworthiness or operational standards, further stating that other components of the UAS, such as the equipment and software associated with the data link, and the takeoff and recovery mechanisms, are not currently addressed in those standards. Research will drive standards established through UAS control link prototypes, vulnerability analysis of UAS safety-critical communications and large-scale simulations, and flight testing of initial performance requirements—all of which have been tested or are under further development in the defense environment.
In the future, adaptations of solutions such as Collins Aerospace's TacNet™ Tactical Radio, which is tested and qualified to NATO and Department of Defense requirements and standards to ensure interoperability across platforms, will likely move into the commercial space.

Earlier this year, Cubic Corporation of San Diego was awarded a contract by The Boeing Company to supply its Wideband Satellite Communications (SATCOM) modem system and Line-of-Sight (LOS) Common Data Link (CDL) system for the MQ-25 Stingray aerial refueling drone program. Along a parallel line of development, Cubic Corp.'s Cubic Transportation Systems is looking to LTE high-speed wireless communication on drones for the management of major road incidents, and to provide additional support functions beyond what can be achieved on the ground. In a recent report, a Cubic Corp. spokesperson said: "Advanced, stable, military-grade drones, with long flight times, capable of carrying heavy and multiple payloads can revolutionize accident scene response in rural areas by serving multiple purposes: providing a persistent overhead for LTE access, thus ensuring reliable and powerful communications; securing the integration with the emergency services; and providing persistent CCTV coverage of the incident from variable positions and angles, emergency dynamic floodlighting and emergency PA systems to relay audible instructions to road users."
Rehm adds, "Advanced tactical data links that provide instant, shared data at the forward edge of the battlefield will also provide necessary connections in the Unmanned Traffic Management (UTM) environment, where we need vehicles of all types to move safely."
It remains to be seen how flight management solutions currently operating on UAV platforms—the Arcturus UAV Jump 20 and T-20, Textron Systems Aerosonde® Small Unmanned Aircraft System, Griffon Aerospace Outlaw, Navmar Applied Sciences Corporation TigerShark, PAE ISR Resolute Eagle and others operated by multiple U.S. Department of Defense and commercial customers—will move into the industry.
SETTING THE NEW STANDARD
One of the more creative studies ongoing in the industry is DARPA's OFFensive Swarm-Enabled Tactics (OFFSET) program, which focuses on developing swarm technologies in virtual and physical environments. DARPA awarded contracts for the next swarm event to universities and small businesses.
Timothy Chung, program manager with DARPA's Tactical Technology Office, noted, "The current performers on the program present a good balance of innovation and agility, with partnerships between small businesses and universities, and research labs within large contractors. With OFFSET, we are expanding the tactics available to warfighters, leveraging advances in autonomous systems to address complex challenges in urban environments."
A few advancements already realized from this program include progress on localizing RF emitters in urban environments/cooperative localization technologies. Chung continued, "Swarms observe signals from multiple positions simultaneously, collectively improving the estimate of where the RF emitter is located. This technology is particularly important in the urban environment, where large structures can make it more difficult to pinpoint a location."
As well, the testing demonstrated the potential of the auction method for swarm activities, where individual unmanned assets "bid" on which will take on a certain task, such as patrolling an area or locating a signal. Based on qualifications including how the asset is equipped or location of the asset, the winning "bidder" will take on that job. No central operator is required, similar to popular apps that allow service providers to bid on available jobs.

According to Chung, the upcoming Sprint 3 is focused on human-swarm teaming, again with small business and university partnerships. The Sprint is focused on tackling different aspects, including the role of novel interfaces that enable operator to swarm (conductor to symphony) engagement. Rather than supervising each individual asset, the human operator directs a cooperative swarm.
As part of its UAS Integration in the NAS Project, NASA has developed a phased approach for its UTM platform, building from rural to urban and from low-density to high-density airspace.
As part of that approach, NASA signed contracts with Bell Helicopter Textron, Inc., General Atomics Aeronautical Systems, Inc. and PAE ISR, LLC to demonstrate progress in the use and eventual certification of systems critical to the safe operation of UAS in the national airspace. The demonstration, known as the Systems Integration and Operationalization (SIO), seeks to leverage integrated detect and avoid, command/control and state-of-the-art vehicle technologies with a pathway towards certification to inform. The SIO will include flight tests in summer 2020 of systems such as General Atomics MQ-9B SkyGuardian unmanned aircraft, with a focus on development, integration and certification of unmanned aircraft and onboard systems—a critical step to developing standards and regulations.
Rehm spoke up for rigor and regulatory evolution. "Do not discard the steps to develop standards, even though they are methodical and slow from a safety perspective. People say it's painful, too much to do and takes too long to get there, but there is real value for the long-term success and sustainability of UAS in the national airspace. While we don't see the market ramping up until year six, we'll be looking for major regulatory milestones such as the increase in NASA SIO approvals, a solidification of proven capabilities and U.S. national airspace regulations for Category 4/5 UAS—that's a milestone that tells us the time is right for the delivery of safe, reliable, redundant solutions."
Daniel Fuller, senior solutions architect and team lead for Commercial Solutions at Insitu, agreed. "Regulatory is the biggest hurdle. The technology is largely here. But the future of the industry, and applications, depends on the pathway to airspace."