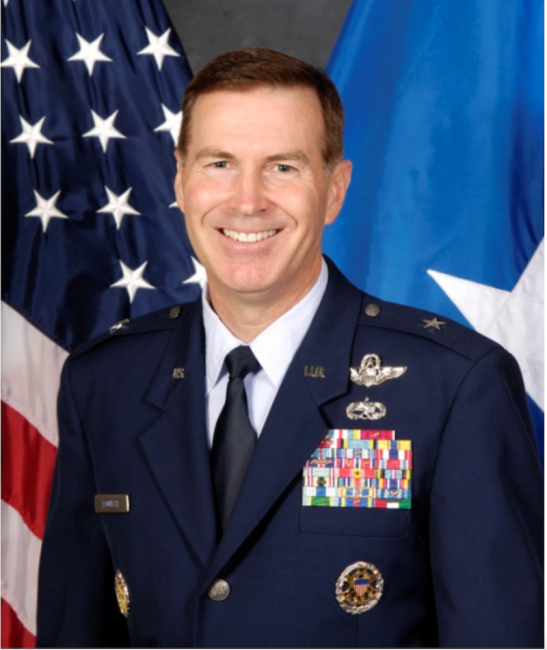 Easy Aerial, a provider of autonomous drone-based inspection, monitoring and surveillance solutions, has enhanced its military expertise by appointing Retired U.S. Air Force Brigadier General Steven J. Arquiette as vice president of Department of Defense (DOD) programs.
With three decades of military service, Arquiette is one of several veterans recently named to leadership positions at the Brooklyn-based company. Founded in 2015, Easy Aerial produces tethered and free-flight drone-in-a-box systems for government and defense, public safety and first responders, and commercial applications.
Arquiette now oversees all of Easy Aerial's Air Force, Army, Marine Corps, Navy and Special Operations Command programs. When he was first approached by company founders Ido Gur and Ivan Stamatovski, Arquiette said he was impressed with Easy Aerial's dedication and drive to develop solutions to protect the lives of U.S. military personnel.
"The company's systems have already proven themselves as a force multiplier performing a range of missions for our armed services communities worldwide," said Arquiette, former commander of the 60th Air Mobility Wing at Travis Air Force Base in California. Easy Aerial's tethered SAFMS-T (Smart Air Force Monitoring System–Tethered) has been deployed at Travis, which is the No. 1 military air terminal in the U.S. for handling cargo and passenger traffic.
Arquiette logged more than 3,500 flight hours in a range of aircraft as an Air Force command pilot and instructor, and holds an FAA Airline Transport Pilot license with multi-engine certification. He has received 19 significant awards and decorations, including the Air Force Distinguished Service Medal, awarded for exceptionally meritorious service to the United States while serving in a duty or position of great responsibility.
"Not only is he a decorated veteran and natural leader experienced in commanding large military organizations, but Steve has also proven himself as a successful executive in the private and non-profit sectors," said Gur, CEO of Easy Aerial. "His reputation within the DOD and the U.S. Air Force as a top performer is exemplary and demonstrates Easy Aerial's commitment towards hiring veterans that share our vision to provide best in class autonomous solutions for protecting our armed forces."
Arquiette's roles in the private sector include serving as chief operating officer and member of the Board of Directors of IBC Biofuels, a waste-to-biofuels development company. He was also president of The American Association of Individual Investors Washington, D.C., an independent, nonprofit corporation assisting individuals in managing their assets.