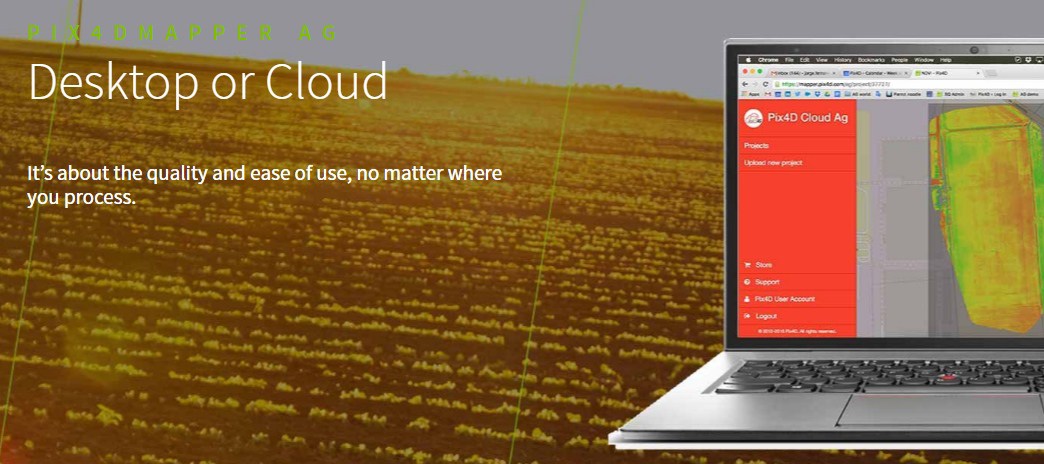 Pix4D has announced a subscription-model offering for precision agriculture image processing using a hybrid approach allowing cloud-based and local hardware processing. Depending on local connectivity access, users may opt for image processing to be done utilizing hardware post-flight if connectivity is limited, or utilize the cloud rather than processing hardware.
"We were camera agnostic, now we are both camera and platform agnostic," says Pix4D founder and CEO Christoph Strecha, in a news release. "In the end, we care more about the quality and the ease-of-use than whether mappers are processing on desktop or the cloud."
The subscription is offered on a monthly or yearly basis, and regardless of which image processing option is utilized, the news release indicates results will be equally geometric and radiometrically accurate.