Drone Delivery Canada charts a path from concept to significance for delivering crucial medical supplies via UAS.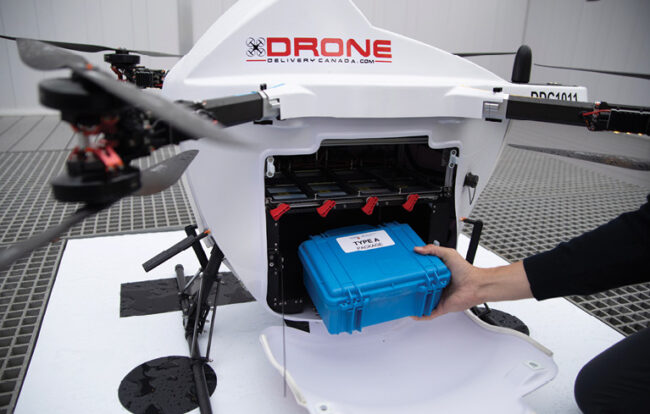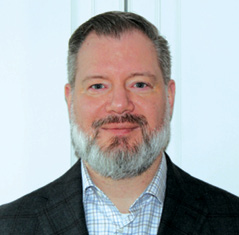 The prize for this kind of delivery is really timeliness and taking big trucks off the road from an environmental perspective," said Steve Magirias, CEO of Drone Delivery Canada (DDC), where delivery of vital medical supplies is an emerging niche.
Medical deliveries using drones have appeared around the globe. In the United States, North Carolina is just one node where drones and medical centers are fashioning integrated solutions.
Located in Vaughan, Ontario, DDC is exploring unmanned health care delivery as a sector where traditional distribution has been hindered by supply chain choke points and blocked logistics. Its quest for success depends on how it can journey from concept to competitiveness.
PHASING IN
Since launching in 2014, DDC has developed an integrated hardware and software platform and a managed service business model. Sectors served include mining, oil and gas, agriculture, parcel and postal delivery, and military and security. More recently, DDC has tested medical delivery from remote western Canadian communities to Toronto, the country's most populous city.
"There were a lot of First Nation communities that we did in northern Canada," said Magirias, who brought his engineering background to DDC in 2022. "A lot of what we transported were COVID test kits, pharmaceuticals and the like. One neat project was in British Columbia. That was a phase one proof of concept—we flew from Frasier Lake Village over the lake to Stellat'en First Nation community. A car probably does it in eight to 10 minutes; the drone does it in four. Not a huge saving, but on a small scale it shows what the potential is."
Feedback led to more regular health care delivery. "COVID kits turned into prescriptions. A doctor from the University of British Columbia, his vision was that he would fly into these communities, provide the care that they needed, write the prescriptions and the drones would deliver the prescriptions to whoever needed them.
"That finished late last year, and we're waiting for future phases," Magirias said.
Another advancement has involved partnering with DSV, which Magirias described as "a large third-party logistic freight forwarding company. We were delivering medical isotopes [iodine-125] from their facility to the Oakville Trafalgar Memorial Hospital just west of Toronto. That's the first of its kind in Canada."
This project halved the delivery time. "The drone takes just under 15 minutes to fly that route—it's our longest commercial route to date, at 13 and a half kilometers. Your best case is 30 minutes with perfect traffic—but if you know Toronto, there's no such thing as perfect traffic."
Transporting isotopes represents DDC's next phase, Magirias said. "And then looking to leverage that into other opportunities as well." But urban delivery involves multiple requirements, especially when the cargo is radioactive.
"We actually went through a rigorous certification and audit process from the Canadian Nuclear Safety Commission," Magirias said. "We make sure we trained everyone, we've got the right packaging, what the protocols are should anything go wrong, what corrective actions we take."
This June, after a six-month trial, DDC received BVLOS approval for its isotope transport.
"There are a lot of safeguards in place to deal with any issues should they arise. And of course, our plan is for them to never arise," he said.
THE BVLOS BARRIER
"For this industry to grow, we have to achieve BVLOS," Magirias continued. "For long distance, it's not economically viable to do it visual line of sight, and short distances don't always add a lot of value for the end customer. So, for this to scale, one of the things we're working on as part of this project is a ground-based radar that we've installed at our customer site."
DDC flew BVLOS on the isotope route. "But with our partner Canadian UAVs, our goal would be to get whatever coverage the radar has approved to fly, if you will, unabated. Today you'll start off VLOS, gather data, work with Transport Canada [the equivalent of the U.S. FAA], get approval to remove some VOs [visual observers] and get approval for full BVLOS, and now that route is BVLOS.
"I think over time technology will improve and the noise level will reduce. But we don't want to keep applying every time. It's working closely with the regulator, collecting the data, understanding and setting a goal before you start a project. Working with a regulator builds up trust."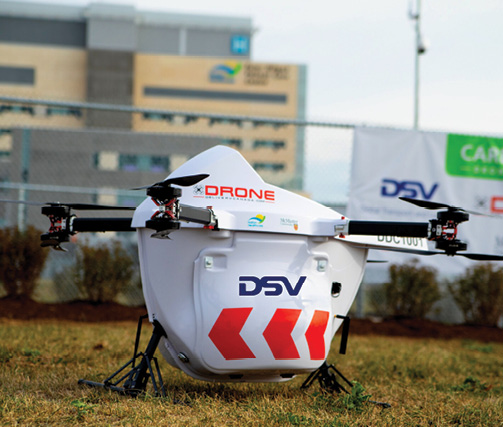 CHOOSING CORE COMPETENCIES
In the under 55-pound category, DDC's Sparrow has been the workhorse, logging more than 12,000 kilometers over numerous flights. It served as the launch vehicle for the "Care by Air" medical isotope delivery program. "It's a very good design," Magirias said. But Sparrow lacks a parachute recovery system, which precludes flying over people, and adding on a payload drop feature, usually into a cargo net, reduced the payload from four to two and a half kilograms. "That wasn't ideal," Magirias said.
Late this June, the follow-up Canary drone was approved for operations over people. "It has a parachute so it can fly over people as well as better aerodynamics, and we've seen better battery life and slightly faster speeds," Magirias said. Canary also has an integrated scale to ensure the weight is less than 55 pounds. In July, Canary flew a 1.5-kilometer isotope run, "both as a test and also to compare flight parameters with the Sparrow."
On the remote delivery side, DDC has developed the Condor. "It's a manned helicopter that we've converted to unmanned. It has a range of 200 kilometers and a 400-pound payload, and is undergoing short, long and environmental testing." In an example of regulatory cooperation, Magirias said, "We have a contract with Transport Canada and Innovative Solutions Canada [a government startup initiative]. It's still in the developmental stage but it looks promising.
"We design them, we integrate them, we test them and then we operate them. Given how new the industry is, we're kind of chief cook and bottle washer."
But growth means choices, Magirias said. "When it gets to scale, we don't want to be a manufacturer because it's not a core competency nor do you want to spend the resources on it. So, we look for a partner for that."
DDC has trademarked the automated DroneSpot depot infrastructure. Deployed in remote areas, an insulated 20-by-40-foot container can hold an office and store the drone, all the electronics and the battery charging stations.
"Where this works and scales, you have someone who knows very little about drones, they open the drone, load the batteries, load the package and walk away," Magirias said. The sequence is replicated at the next destination, and Magirias said an ecosystem of DroneSpots can create scale.
DDC also deploys Flyte, a proprietary software management depot-to-depot system. "Flyte is what pulls everything together," Magirias said. "It's got a lot of functionality built into it"—route planning, monitors for airspeed to weather, inventory and maintenance management. "When we fly in British Columbia or anywhere in Canada, the flights are monitored from our OCC—the Operations Control Centre—in our Vaughan headquarters."
At the same time, DDC is seeking partners for its journey. "You can't develop and design everything yourself; it's cost prohibitive."
ONWARD AND UPWARD
Magirias recognizes the hurdles toward establishing a path to adoption but said he remains optimistic about DDC's delivery future. "We almost feel like we're in a two-pronged approach: continue to advance the technology to gain regulatory approval and then also continue to look for use cases where you can show the benefit of what the drones can do.
"As the technology gets further [along] and regulations become easier to work with, then the number of opportunities is going to greatly expand as well."
ANOTHER USE CASE: MATTERNET ALLIANCES

MATTERNET'S END-TO-END INTEGRATED SOLUTION is using technology and partnerships to empower on-demand medical drone delivery. Its M2 quadcopters can satisfy regulatory requirements, flying pre-approved routes from a central Remote Operating Center. A UPS-CVS agreement allows for prescription delivery from drugstores to patients' homes, while hospitals can be networked to share vital diagnostics and medicines. An automated Matternet Station portal lets customers identify themselves with an RFID card, then deposit or withdraw a package—the station's capability for autonomous battery and payload swaps moves the system toward being cost-competitive at scale.

In May 2023, AMERIFLIGHT, THE NATION'S LARGEST PART 135 CARGO AIRLINE, became the second U.S. operator approved to fly Matternet's M2 VTOL. Drawing on Matternet's becoming the first unmanned aircraft to receive FAA Type and Production certifications in 2022, Ameriflight will focus on both health care and e-commerce. A recent FAA waiver allows for operating up to 20 drones by a single pilot at Matternet's Mountain View, California, headquarters and test facility.

"Adding this state-of-the-art, environmentally friendly aircraft and launching our UAS division allows us to expand our service offerings to off-airport alternative sites for time-sensitive small package needs," Ameriflight president and recently appointed CEO Alan Rusinowitz said in a release. "THIS IS NOT A TEST PROGRAM OR A FUTURE DEPLOYMENT—THIS IS THE REAL, SCALABLE AND SAFE DRONE-BASED SOLUTION that customers are looking for," Matternet founder and CEO Andreas Raptopoulos added.

Even so, Matternet executives have joined the chorus for continued UAS integration. "Creating a scaled network in the U.S. that can lead to low unit economics has been a huge challenge," Raptopoulos told Inside Unmanned Systems. "We are hopeful the FAA will provide clear expectations and standards for the path to scalable BVLOS operations in the short term, and we look forward to working with the agency as we and the industry continue to evolve."

The Matternet Station portal allows for pickups, deliveries, and autonomous battery and payload swaps. Photo courtesy of Matternet.