An NGO is deploying drones to locate and restore 1,500 Jewish cemeteries, memorials to often-vanished Eastern European communities.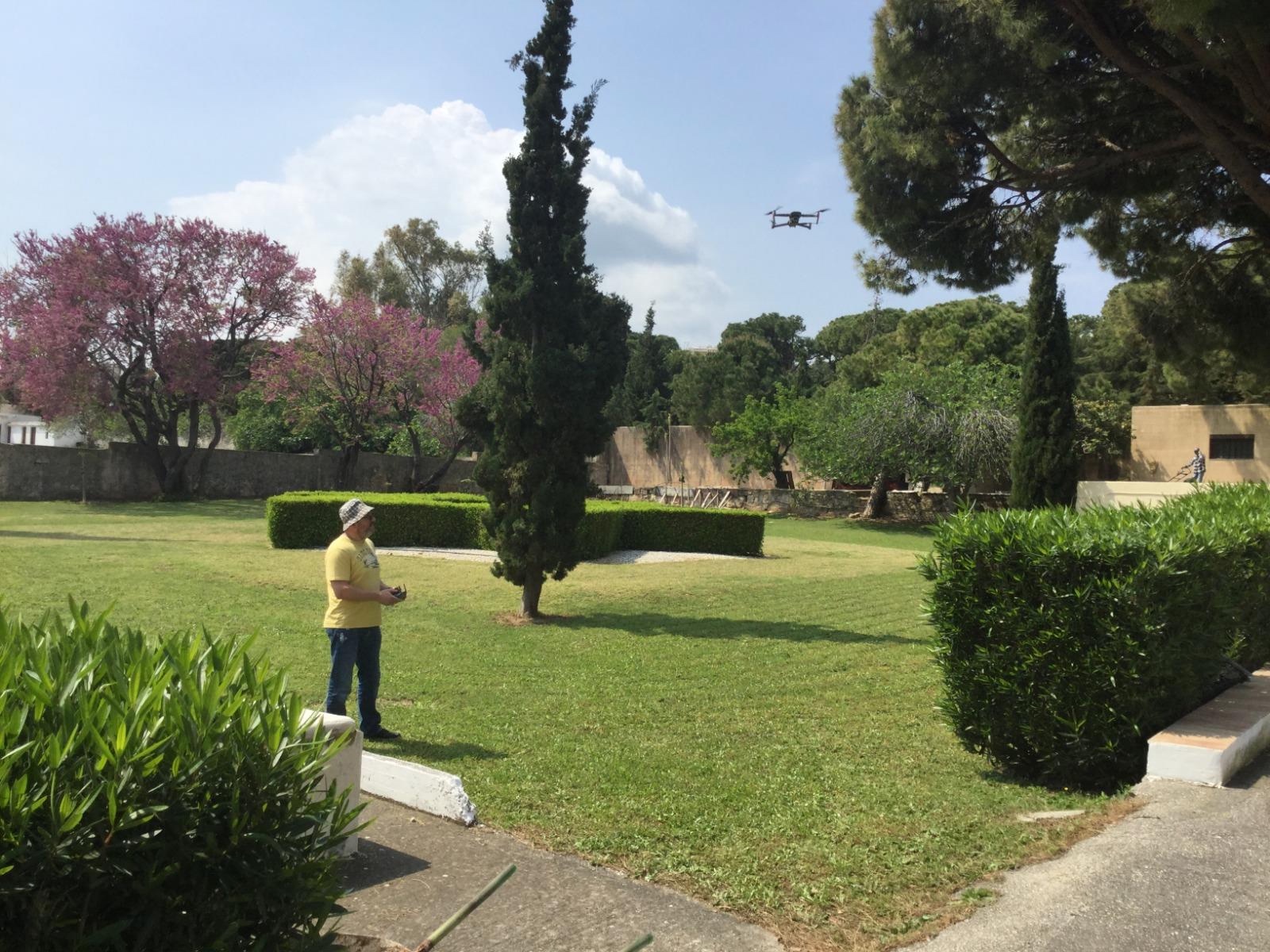 "Bloodlands" is the harrowing phrase Yale University historian Timothy Synder uses to describe the territory that was disastrously located between Hitler and Stalin. For an even longer period, once-vibrant Jewish communities in the region were decimated by pogroms, emigration and, ultimately, the Holocaust. Of the 10,000 known Jewish burial sites across Europe, many have been lost to abandonment, vegetation or the simple passage of time.
Spurred by a new wave of anti-Semitism, the European Jewish Cemeteries Initiative is surveying burial sites in five countries, with an eye toward enclosing and rehabilitating them as witnesses to centuries of heritage. Funded by close to $1 million from the European Commission and the German Federation, the German-headquartered organization is what its CEO, Philip Carmel, has described as a cultural "rescue mission." The ambitious goal is to locate 1,500 sites and produce 700 architectural plans for fences to preserve them. Drones are playing an integral part in site location, boundary recording and mapping post-rehabilitation protection.
The project's central data hub is located in Kiev (Kyiv), the capital of Ukraine, which coincidentally just elected its first Jewish president. Project manager Alexander Bessarab, an engineer who has worked on construction projects from Sweden to the UAE, joined the initiative in December, after returning to Ukraine. "Utilizing the technology was quite interesting for me," he told Inside Unmanned Systems. "I learned a lot, and was impressed with what this technology can offer."
Two drone types are being fielded, and Bessarab explained the advantages of each. "The Maviq 2 Pro does high-resolution aerial imagery. RTK [Real-Time Kinematic] installed on the Phantom 4 allows for higher accuracy and real-time information, surveying within a centimeter accuracy." Both are prized for their operational simplicity: dealers trained the pilot, and the DroneDeploy app helped construct itineraries. "After they build the route, the drone flies by itself. The thing the operator needs to do is replace a battery."
Their results impress Bessarab. "We need to collect geodetic data. If we used conventional devices, we would have 3-4 years [of work]. With the Phantom, we got the geodetic data within 20 minutes." Processing via Autodesk and Reality Capture creates point clouds and processes imagery into high-resolution 3-D models."It's really easy to build a fence when it's already in 3-D and modeled," he continued.
Not all information-gathering is digital, though. In another irony, the project draws not only on local memory but has a PhD historical researcher searching archives that include maps from the Luftwaffe, the German air force that attacked the region during World War II.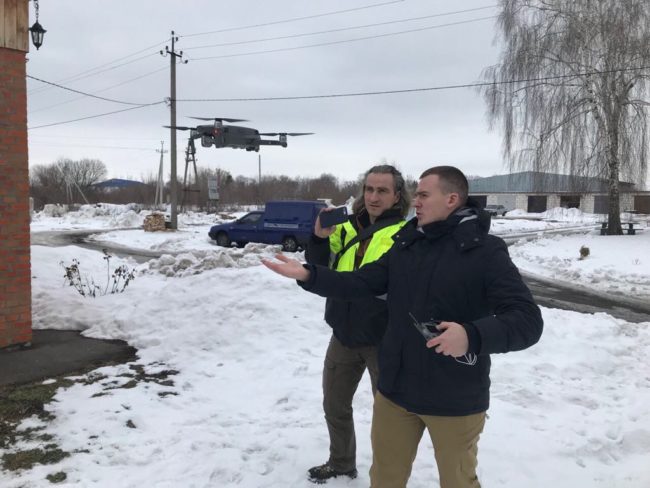 Still, obstacles exist, both physical and political. "Vegetation is a big issue," and surveyors have been trying to map as many cemeteries as possible before spring kicked in. "We've been out in the fields, even at night."
Moreover, each country has different deployment rules. Moldova requires flight permission from three ministries—defense, aviation/transportation and internal affairs, a.k.a., the police. In Ukraine, the department of aviation simply said to go ahead—but military and heavily populated areas are "red"—forbidden—and Russia seized Crimea in 2014, putting it off-limits.
Work in Ukraine (5 survey teams) is ongoing, while Slovakia (2 teams) and Lithuania (to be staffed) are starting after the just-concluded Passover holiday. On April 14, a team in Greece concluded three weeks of surveys after mapping 48 sites. Both the mountainous Greek terrain and the rituals of Sephardic Jewish (Iberian-tradition) burials needed to be considered as reclamation moved from big cities with still-active communities to smaller places where sites are abandoned or have given way to construction.
The Moldovan project also is concluding its first stage, supported by both the National Agency for Monument Inspection and the local Jewish community. Teams completed questionnaires recording locations and the number of preserved gravestones, while drones created aerial photographs to delineate cemetery boundaries. One surprise came when a survey of a site with more than 2,500 preserved monuments was punctuated by a horse grazing near some gravestones.
Regrettably, the Moldovan stage also has revealed the ravages of time. A significant number of the 117 sites the group has attempted to visit in that country to date were either not found or completely demolished. Yet elsewhere, Bessarab reported, previously unknown cemeteries have been discovered. Current plans call for visiting another 15 sites in the republic.
Data continues to be analyzed in Kiev, to inform whether a cemetery requires physical protection. If yes, Bessarab explained, "the material is then transferred directly to our in-house architects, who can swiftly draw up fully costed fencing designs."
Bessarab, who is not Jewish, calls the project "amazing. I'm really happy to be part of it. For me, it's the technology.
"The project has a deadline of May 2020, but I think it will go on," he concluded. "Seven hundred architectural plans—let's say half are implemented—you can call it a win."