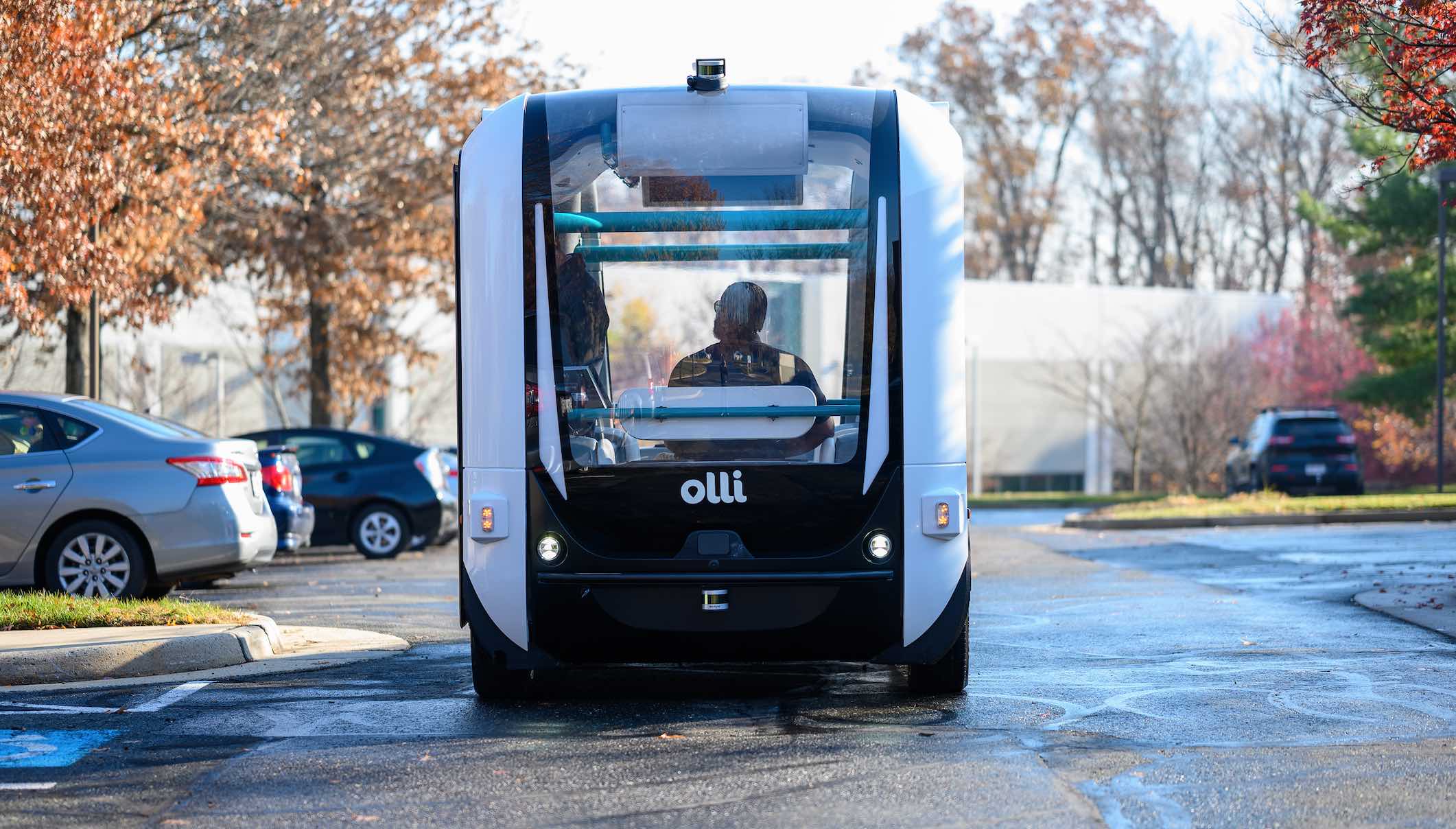 Autonomous shuttles are being tested at various places, such as universities and city centers, throughout the country and the world, but most require a safety driver who can take over if needed. Robotic Research, the company behind the AutoDrive autonomy kit used in the Olli autonomous shuttle, plans to begin testing fully autonomous low-speed shuttles without a safety attendant onboard. 
The tests are scheduled to start in the second quarter, according to a news release. At first, the attendants will be located in fixed on-site locations. The goal is to move attendants to an offsite safety monitoring facility. 
Most state, local and federal regulations require a safety driver to be inside the cab during commercial autonomous shuttle operations. Many transit operators would like to see regulations allow for attendants to oversee the vehicles remotely, a change that is "integral to the viability of low-speed shuttles," according to the release. 
"Through our work with the U.S. government over the past four years, we have already demonstrated that fully autonomous trucks are a reality. We are committed to making our shuttle and bus manufacturing partners successful by accelerating state-of-the-art technologies for unmanned vehicles ahead of regulatory agencies' progress," Robotic Research President Alberto Lacaze said, according to the release. "The level of safety certification and redundancy necessary to drive fully autonomous vehicles is a significant undertaking that needs to be designed from the top down. Just adding more ADAS is not a reasonable or cost-effective pathway to full autonomy. The advancements driven by the Robotic Research team will provide a product that significantly reduces the cost of operation and therefore improves market size."