An array of new, autonomous technologies is abetting food's move from farm to table.
In the fields, tractors, sprayers and other equipment are poised to liberate farmers from the cab, simplifying tasks and expanding opportunity for an aging farm population. Field and row crops are proving especially compatible with autonomous equipment; ever-more-precise GPS localization, UAS mapping and monitoring, thermal cameras and LiDAR sensing are expanding capabilities. The goal: a fully-integrated connected farm system.
The pandemic has retarded some growth in the global autonomous agriculture equipment market. "Equipment manufacturers were unable to provide the required equipment due to lockdown and other restrictions imposed by the government to prevent the spread of…COVID-19," as Research and Markets noted in its "Global Autonomous Agriculture Equipment Markets…2021-2026" report. As Forbes magazine added, "The coronavirus pandemic will continue to have an impact on autonomous delivery technology."
But, Forbes reported, "Businesses expect greater societal acceptance of autonomous tech as the demand for delivery has continued to increase rapidly, and the trends seem to be sticky even as lockdowns come and go."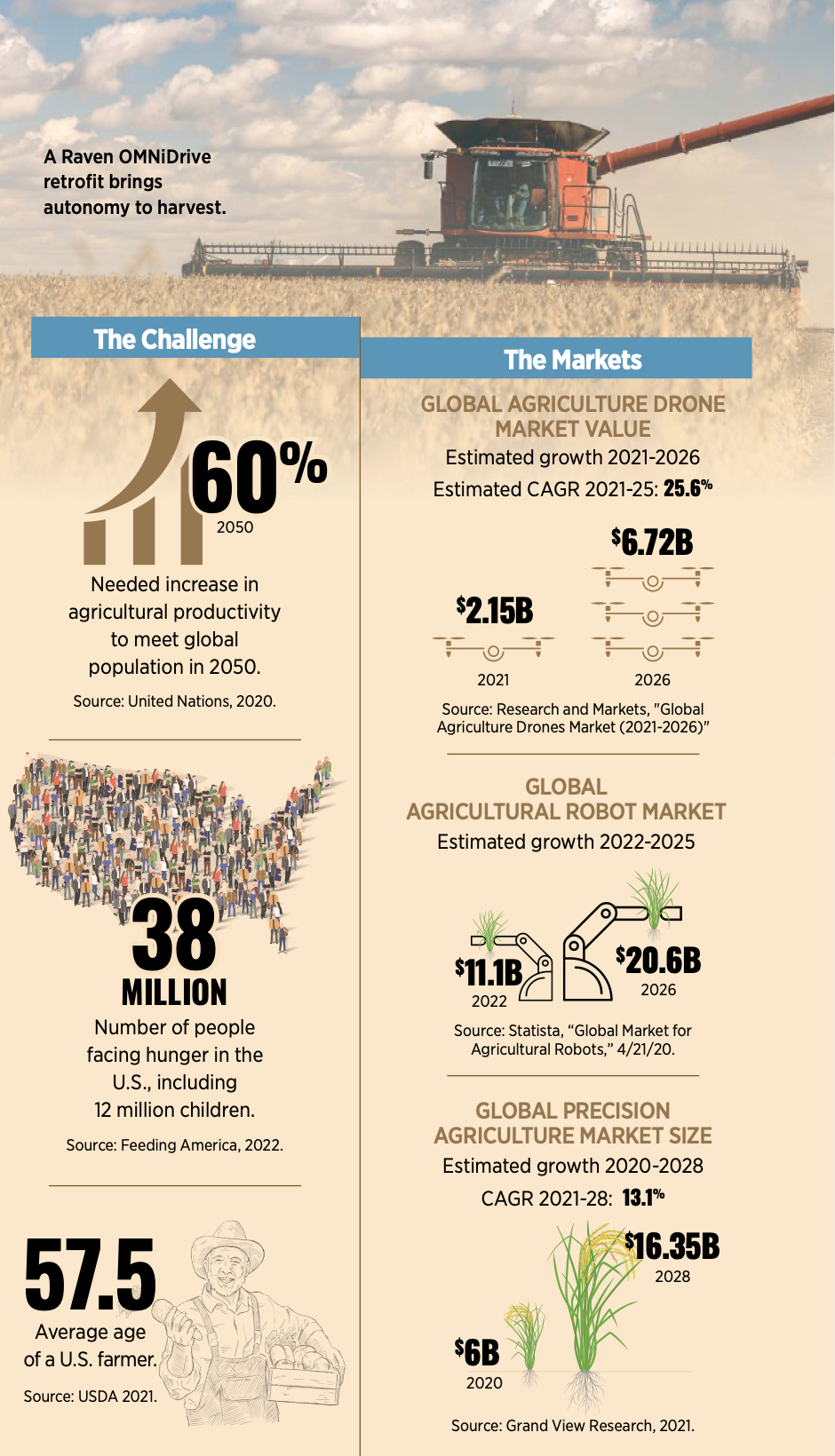 In what's known as the "middle mile," TuSimple of San Diego is combatting spoilage with what it calls "the world's first autonomous freight network." Last May, the trucking company employed its Level 4 driver-monitored technology to transport a load of watermelons from Tucson to Dallas—900 miles—42% faster than a human driver would have done. "We believe the food industry is one of many that will greatly benefit from the use of TuSimple's autonomous trucking technology," Jim Mullen, the company's chief administrative officer, said. "…that autonomous trucks can operate continuously without taking a break means fresh produce can be moved from origin to destinations faster, resulting in fresher food and less waste."
Further along the road to the consumer, distribution warehouses are incorporating automatic guided vehicles and autonomous mobile robots to increase efficiency for storage and retrieval, especially for repetitive and predictable tasks. Walmart's warehouses, for example, are using autonomous robots to gather online orders.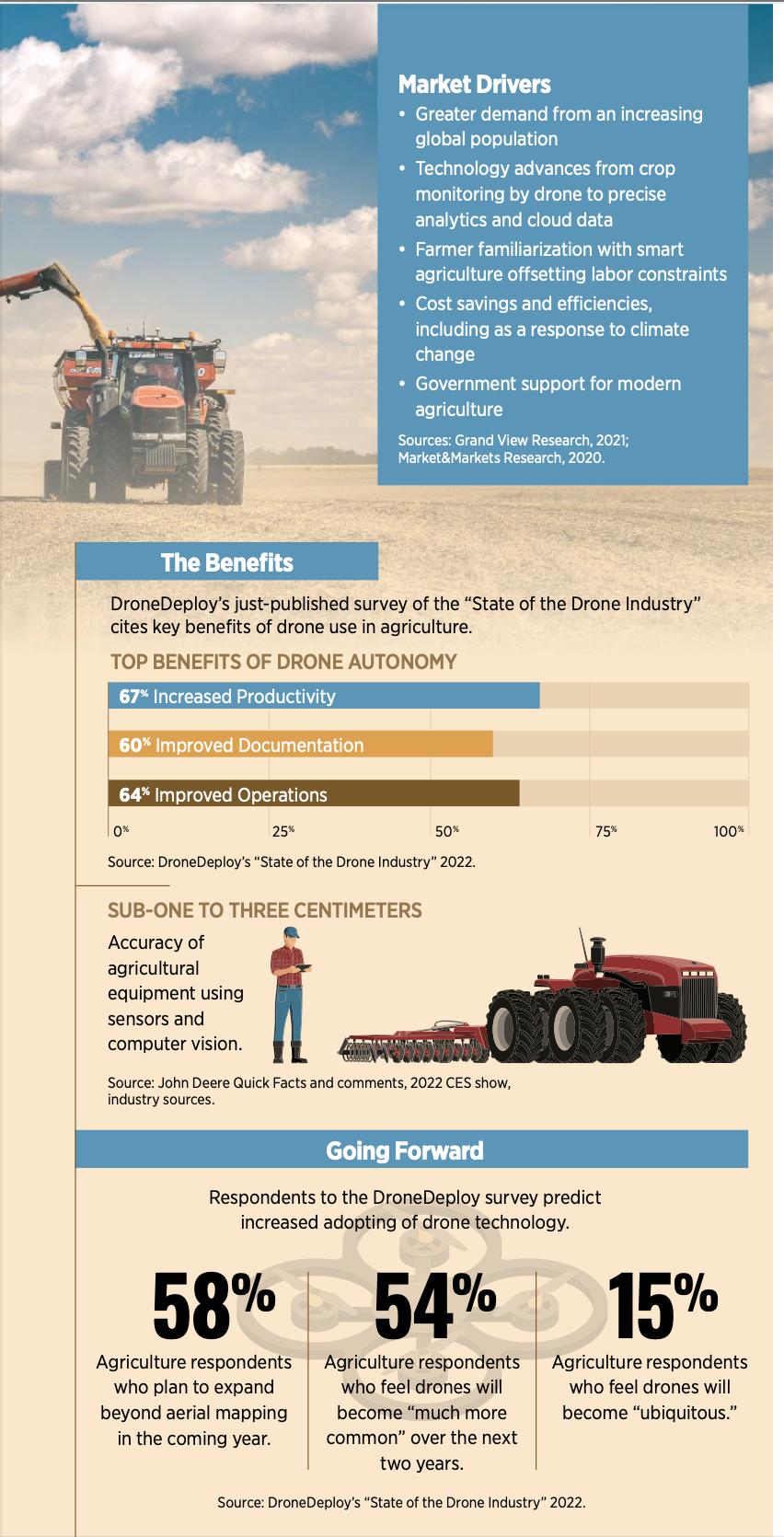 And "last mile" delivery also is accelerating. This past December, Motional and Uber Eats announced a partnership to launch autonomous deliveries for Uber customers, starting in Santa Monica in early 2022. Motional will modify its all-electric Hyundai IONIQ 5-based robotaxi to bring food home.
Your next food order may be, "I'll have autonomy with that."