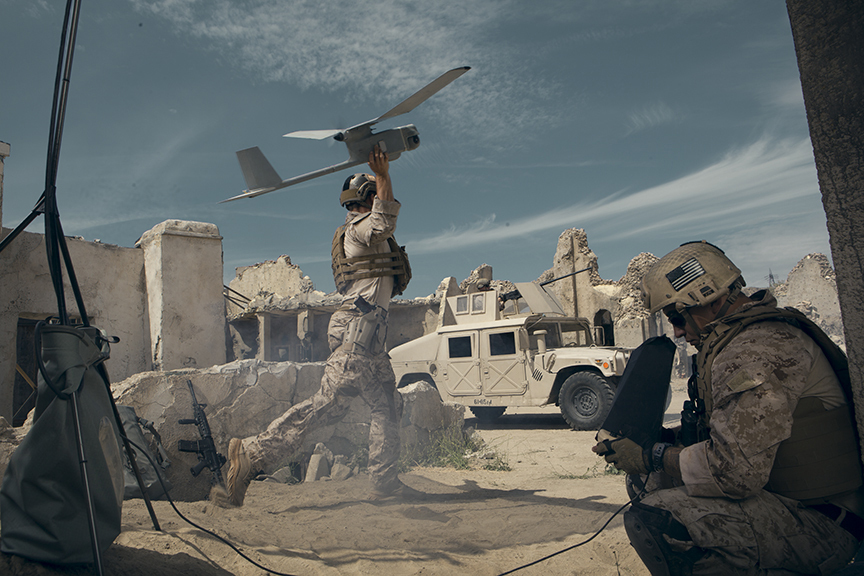 AeroVironment was recently awarded a firm-fixed-price contract from the United States Army totaling $18,485,495 to supply initial RQ-11B Raven unmanned aircraft systems, spare parts and contractor logistics services to seven allied nations through the Foreign Military Sales (FMS) program.
The Raven UAS is designed for rapid deployment and high mobility for applications that require low-altitude intelligence, surveillance and reconnaissance, according to a news release. It features a wingspan of 4.5 feet and weighs 4.2 pounds. The drone is hand-launched and provides aerial observation, day or night, at line-of-sight ranges up to about 6.2 miles.
"Allied forces around the globe are increasingly relying on AeroVironment as the go-to source for small UAS that deliver powerful insight, on demand for valuable, real-time situational awareness—whenever and wherever needed," said Kirk Flittie, AeroVironment vice president and general manager of its Unmanned Aircraft Systems business segment, according to the release. "Our systems help military personnel and enterprises operate more safely and effectively in some of the most challenging conditions and places on earth."
For more information visit avinc.com.