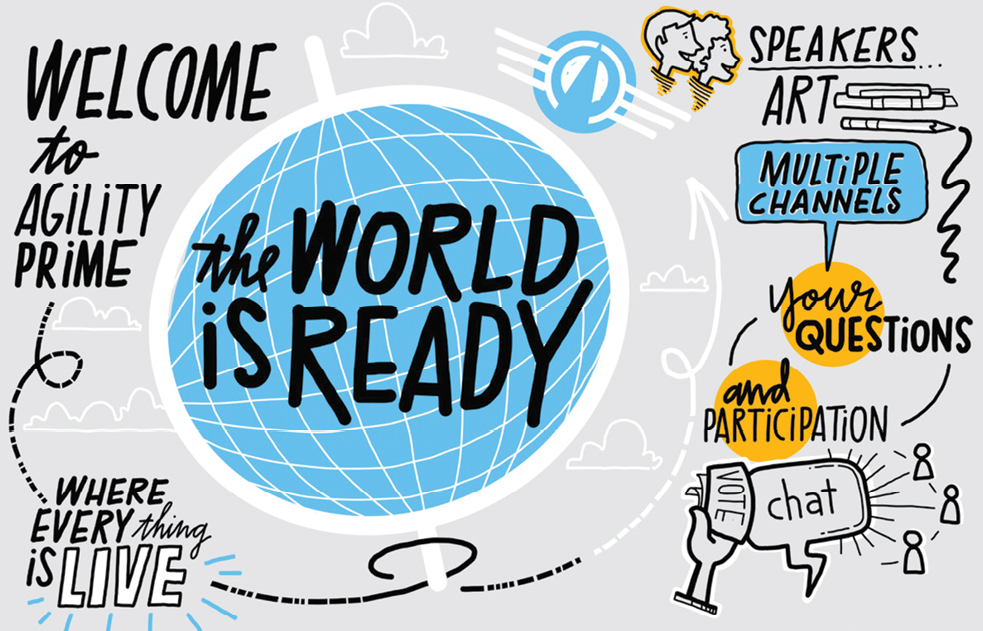 I was going to write this article to give my usual insightful advice to the U.S. Air Force, this time concerning its new Agility Prime campaign to accelerate the "flying car" market. However, after sitting through a week of very detailed virtual briefings detailing the program's rollout, I have to say…I got (almost) nothing to advise them about. The rollout itself was masterful. Agility Prime addressed every major issue needed to take what NASA calls Advanced Air Mobility (AAM), from a concept to an actual Air Force program. The entire rollout is available on YouTube and Agility Prime is conducting weekly "Deep Dive" webinars on important topics like airworthiness and testing.
I may age myself, but I've always known how a bill becomes a law because "School House Rock" made it so easy to understand. I now know how to create a technical revolution in aviation thanks to Agility Prime's rollout program. Honestly, it's worth watching the initial sessions and attending the ongoing webinars just to learn how the Air Force acquires and tests new technology. The organizers have carefully thought through this program and addressed everything they need to. Now Agility Prime must execute, and thankfully, I DO have some advice there.
Before we get to my very small amount of advice, let's review the basics of Agility Prime.
WHAT IS IT?
Agility Prime is an Air Force initiative launched to accelerate the emerging AAM market. Initiated by Dr. Will Roper, assistant secretary of the Air Force for acquisition, technology and logistics (SAF/AQ), Agility Prime allows that service an opportunity to promote and assess the vertical flight market and associated vertical takeoff and landing (VTOL) technologies, and to use cases and logistics for defense applications. SAF/AQ will evaluate Agility Prime vehicles, referred to as ORBs (vertical takeoff and landing aircraft with distributed electrical propulsion), for a variety of Air Force missions without waiting for the formal requirements process to specify exact mission requirements.
Agility Prime's challenge, "Race to Certification," will set up a collaborative strategy with commercial firms and investors to accelerate promising VTOL designs through prototype development and military airworthiness approval. This could lead to fielding civil certifiable VTOL aircraft by 2023.
WHY IS THE AIR FORCE DOING THIS?
The Air Force wants to accelerate the American VTOL industry using Air Force and commercial investment funding to develop a "bridge market" for dual-purpose technology. It wants to bolster the U.S. emerging market by building confidence in investors, companies and regulators, to avoid ceding this sector to the Chinese, as happened with small Unmanned Aircraft Systems (sUAS).
HOW MUCH FUNDING IS AVAILABLE?
SAF/AQ has about $35 million in research and development funding spread over two fiscal years to produce prototypes. SAF/AQ hasn't determined procurement funding yet and will not until project viability is determined. The Agility Prime Other Transaction for Prototype (OTP) specifies that one-third of the total cost of the project must come from sources other than the federal government. The Air Force anticipates buying "handfuls" of ORB as early as 2023.
WHO CAN PARTICIPATE?
All "significant participants" must be small businesses or nontraditional defense contractors. Each participant must have at least one nontraditional defense contractor or nonprofit research institution involved to a "significant extent" in the prototype project.
HOW WILL THE ACQUISITION PROCESS RUN?
Agility Prime employs an Other Transaction Authority (OTA) and is not a Federal Acquisition Regulation (FAR)-based acquisition. SAF/AQ interest is outlined in a February 25, 2020, Innovative Capabilities Opening (ICO) for the award of an OTA. The ICO specifies a three-phase program: a solution brief phase, where companies submit short proposals; a company engagement phase, where the USAF downselects participants and asks them to demonstrate their solutions and provide prices/schedules; and a request for prototype proposal (RPP), where the Air Force invites companies who pass Phase 2 to submit a full written proposal for potential award of an OTP.
WHAT TYPES OF SYSTEMS DOES THE AIR FORCE WANT?
The Air Force wants three types of systems:
• ORB that can carry 3-8 persons more than 100 miles at speeds above 100 mph with an endurance greater than 60 minutes
• ORB that can carry 1-2 persons more than 10 miles at speeds above 45 mph with an endurance greater than 15 minutes.
• ORB that has a maximum gross takeoff weight of more than 1,320 pounds (600 kilograms) and can carry a payload greater than 500 pounds further than 200 miles at a speed greater than 100 mph and an endurance greater than 100 minutes.
(For details, see https://govtribe.com/opportunity/federal-contract-opportunity/request-for-information-vtol-and-associated-tech-afvaprfiinitial.)
WHAT AIR FORCE MISSIONS WILL AGILITY PRIME SUPPORT?
The Air Force is evaluating support to civil authorities in disaster, search and rescue, node-based logistics, air base defense, special operations insertion and key personnel transport (VIPs, missile crews, etc.) as key missions.
HOW WILL THE AIR FORCE ASSIST WITH COMMERCIAL CERTIFICATION?
SAF/AQ is clear that Agility Prime will assist qualifying participants with FAA certification for their air vehicles and supporting technology. The Air Force is engaging with the FAA and civilian standards organizations to help ensure that Agility Prime test data, safety information and airworthiness procedures are compatible with civilian standards. The Air Force will make available its test ranges, labs, flight safety/flight certification engineers and cybersecurity experts, in addition to funding, to support companies obtaining FAA certifications. At a minimum, the Air Force will self-certify successful Agility Prime air vehicles as airworthy by Air Force standards.
HOW IS THE FAA RESPONDING TO AGILITY PRIME?
Now comes the "small bit of advice" part. FAA response to Agility Prime is the greatest risk to the program and the Air Force must approach the FAA with its eyes wide open. The FAA is playing a prominent role in Agility Prime and saying all the right things at the moment. It believes existing FAA rules are a better fit for Agility Prime aircraft compared to small Unmanned Aircraft Systems (sUAS) because Agility Prime aircraft and operators can certify as general aviation aircraft and airline/air cargo operations. Its officials also believe the FAA's switch from prescriptive to performance-based airworthiness requirements allows it to be technology agnostic and accept new technology such as electric or hybrid propulsion. As a result, the FAA has 30 large UAS undergoing certification, including several UAS competing for Agility Prime.
However, the FAA has said similar things about key UAS rules such as operations over people, remote ID and beyond visual line of sight (BVLOS) flight, and not delivered. Industry must know—in detail—what the FAA has formally signed up to do with Agility Prime before the big money will flow because the FAA has a long history of complaining about lacking data to certify UAS and then not taking it from the DOD. At an absolute minimum, the Air Force and FAA should commit to jointly define the type of data and data formats the FAA will take from Agility Prime to help participants gain civil certification. ASSURE, the FAA's UAS research Center of Excellence, would be an ideal organization to help with this task because the FAA recently gave it funding to research how to report data in consistent formats across the FAA UAS Test Sites.
On the flip side, Agility Prime will likely face some cultural challenges from within the Air Force as it works with the FAA. The Air Force has its own airworthiness standards, controls aircraft in its airspace (technically the airspace belongs to the FAA in the U.S., but try flying over Area 51…) and certainly has its own very effective safety standards. Even though Agility Prime is rightfully proceeding without a formal requirements process, I suspect many airmen will argue the service has no requirement to help get civil certification for Air Force aircraft.
Hence, I think the best role for Agility Prime is not to be judge and jury in adjudicating certification disputes between industry and the FAA. The Air Force should be more like a big brother to industry by offering advice, the occasional cash boost and, most importantly, role modeling to help convince the FAA that if it's safe enough for the U.S. Air Force it's safe enough for the American public. Let us not forget that the USAF carries everything from paratroops to the President just as safely as the airlines do, despite getting shot at on occasion.
IS AGILITY PRIME ONLY INTERESTED IN AIR VEHICLES?
There is no question Agility Prime is primarily interested in the air vehicle and helping companies with aircraft civil certification. However, the Agility Prime team did a fantastic job of explaining that ORBs must be part of an entire ecosystem to be effective. Davis Hackenburg of the National Airspace System (NAS) Project and "P.K." Kopardekar from NASA's Aeronautics Research Institute (NARI) did a stand-up job during the rollout explaining how the Air Force could help with the infrastructure, traffic management, crew training and node-based logistics system needed to make ORBs effective. Agility Prime heard NASA and left wiggle room in its OTP for enabling technologies, such as unmanned traffic management (UTM), advanced C2 and ground infrastructure support.
A PARTING THOUGHT
My last bit of advice is for Agility Prime to spread its excellent acquisition approach to the other parts of the Air Force that can help make ORBs effective. The Advanced Battle Management System (ABMS) and Joint All-Domain Command and Control (JADC2) programs are well funded and could benefit from the advanced traffic management systems under development in the commercial unmanned traffic management (UTM) industry. Air Force logistics has dozens of expensive programs that Agility Prime could team with for the funding and research needed to make ORB-based node-based logistics a reality. Air Education and Training Command is always looking for better ways to train remote pilots; could it team with Agility Prime and the FAA to ensure our nation can properly train and certify the human element in the ORB ecosystem?
I know Agility Prime only has $35 million right now, which isn't much to deliver a civil-certifiable ORB even with outside investment. However, my 12 years of staff time (ouch) taught me the best kind of money is other people's money. Maybe ABMS and JADC2 could spare some of their hundreds of millions to solve UTM for AAM, especially because their systems have control drones and interface with the National Airspace System for defense of the U.S. and Canada? The logistics guys are still charging $10,000 for an aircraft toilet seat. Trust me, they can spare the cash to switch to node-based logistics.
All in all, Agility Prime has its act together and I know my readers are in shock. This was an entire Jim Poss column with just two bits of unsolicited advice. Don't get used to it—I can't imagine another government agency can manage to think through nearly all the angles of true revolution in aviation like the Agility Prime team did.