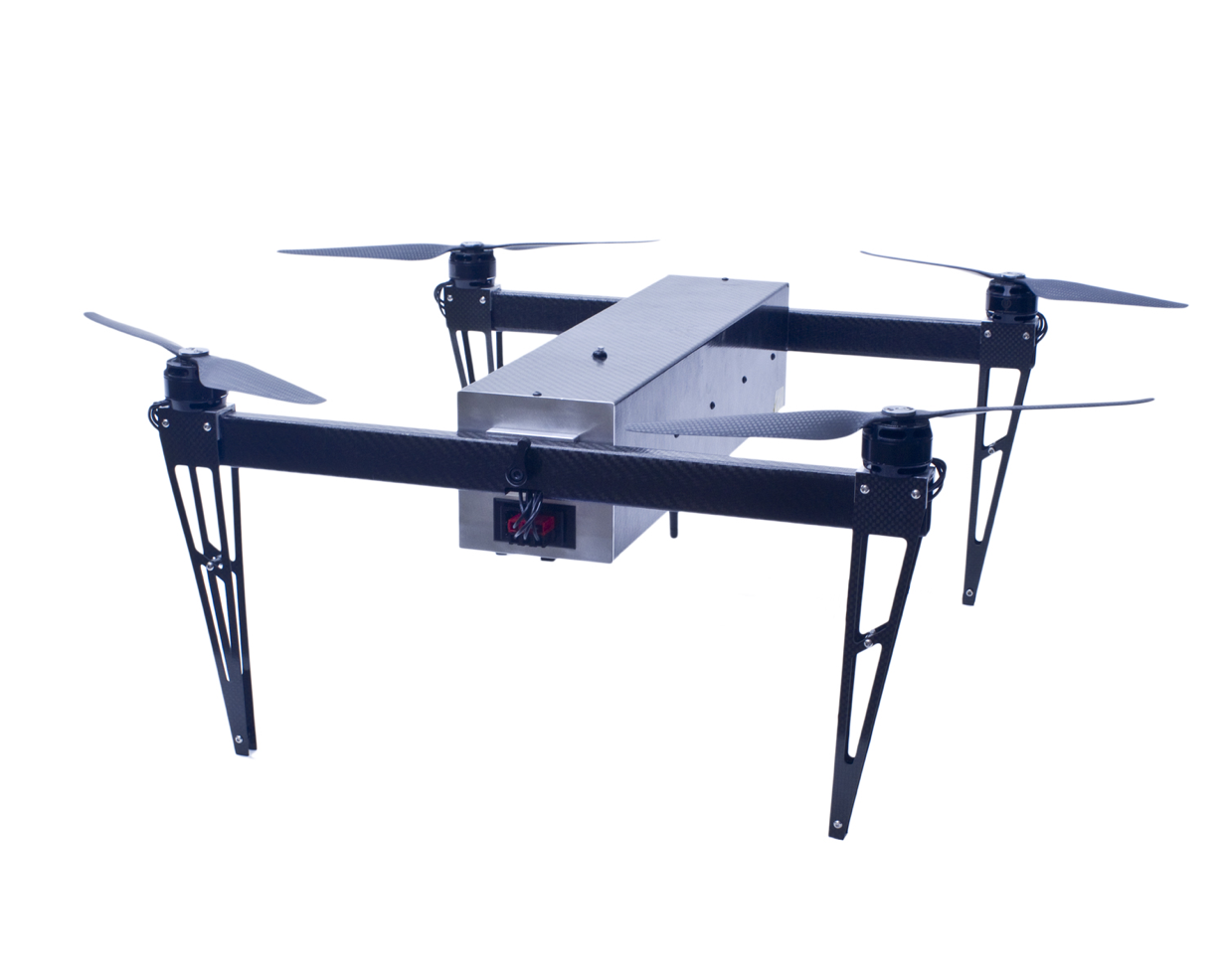 The next generation of the tethered HV44 HornetCAM unmanned aerial vehicle is ready for flight.
This UAV, from Allied Drones, is capable of flight/hover times exceeding 72 hours of continuous operation, according to a news release, and eliminates the worries of a "run-away UAV" because the HV44 can't exceed its tether.
This quiet, easy-to-operate UAV features a small footprint and can be used for a variety of applications, including solar, wind, chemical, and petroleum infrastructure inspection as well as bridge and dam inspection, according to the release. Other applications such as antenna mast extensions for over-the horizon benefits are also possible. It can also help improve communications for firefighters from their trucks in wilderness areas.
This new version of the HornetCAM incorporates a one piece front and rear boom assembly that allows for rapid breakdown and setup/deployment, according to the release. Other improvements include a multi-use NATA accessory rail payload attachment points on the top, bottom and sides of the fuselage, a single-plug payload interface and an exportable commercial autopilot.
The HV44 can carry a variety of payloads, according to the release, including fully-stabilized EO/IR HD camera gimbals, high-resolution photogrammetry equipment, multi-spectral sensors, and 20MP high-resolution still imagers. The maximum payload weight is 4.4 pounds.