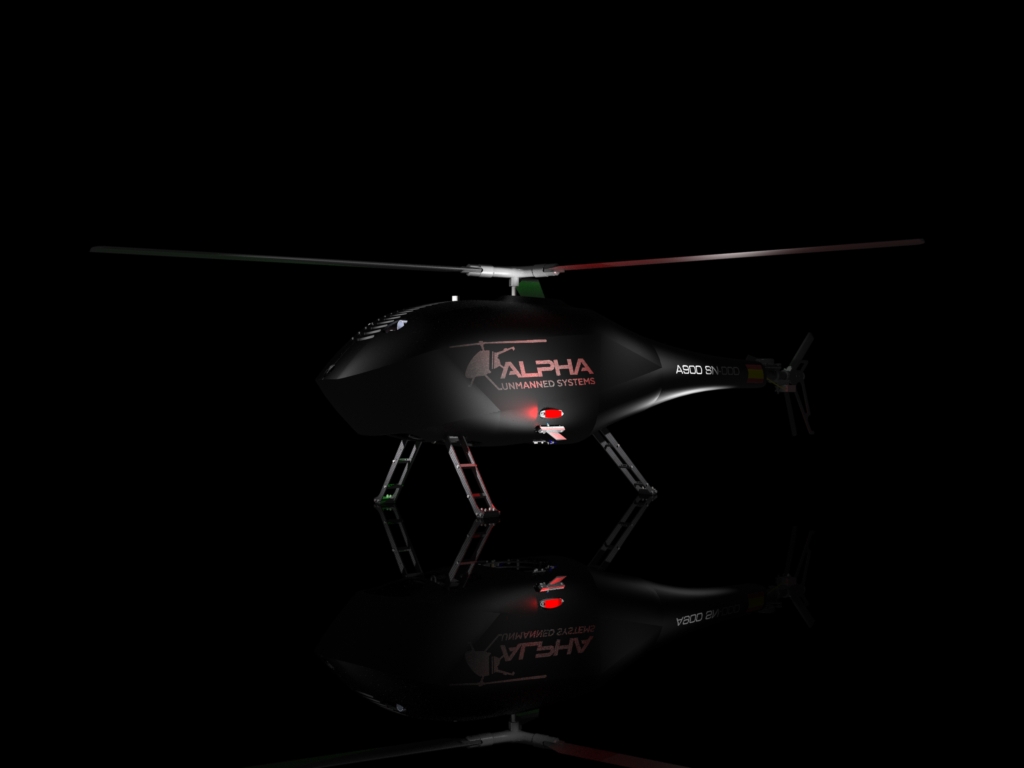 Alpha Unmanned Systems recently introduced the Alpha 900 helicopter UAV, a tactical system that can be deployed for missions in challenging environments.
The Alpha 900 is built on the company's Alpha 800 platform and can fly longer and carry more payload than its predecessor, according to a news release. It's available in two formats: long endurance for autonomous flights of up to 4.5 hours and heavy payload for payloads of up to 6 kgs. The system's maximum takeoff weight is 25 kgs.
Alpha Unmanned Systems built the Alpha 900 STANAG compliant, enabling it to fly reliably in challenging environments. Applications include multi-sensor surveillance, reconnaissance, wildfire control, precision agriculture, offshore monitoring, border control, topographic surveying, search and rescue operations (SAR) and infrastructure inspections.
Payload options include dual sensor ISR, LiDAR and surveying sensors, SAR radar and disposable loads.
The system can fly in most weather conditions. It features a redundant power supply, an on-board generator with up to 150 W for mission payloads, redundant engine systems and GPS denied navigation.