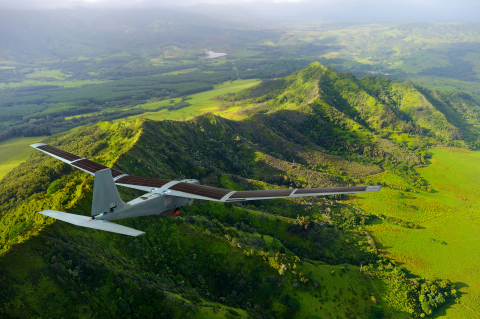 Alta Devices and Power Oasis are working together to develop the first reference design for integrated solar and lithium-ion battery power systems.
Alta Devices will supply the solar cell technology while PowerOasis will offer its expertise in hybrid power systems, according to a press release. Air craft designers will be able to use this reference design to manage the complete energy generation, storage and power management system for a small drone—without having to bring the capability in-house. This saves times and resources.
Many aircraft companies are looking to solar energy to provide more endurance for unmanned aircraft systems (UAS), according to the release. Battery-powered UAS typically only fly for a few hours; adding solar power could enable these drones to fly all day. The enhanced endurance opens up new possibilities for applications, such as long-distance infrastructure inspections, low range search and rescue operations and precision agriculture on industrial farms.
"In the past, a UAV manufacturer had to work with multiple companies to obtain the solar technology, downstream electronics, and power management software to create a solar/Li-ion hybrid powered system. Then, they had to design the system themselves," Alta Devices Chief Marketing Officer Rich Kapusta said, according to the release. "By working together and providing a complete architecture for a well-crafted power system, PowerOasis and Alta Devices are streamlining the UAV development process. We are providing a complete system for electric aircraft and UAVs, eliminating the distraction and time required to focus on the intricacies of power design."
The reference architecture will target 2-4 meter (6.5-13 feet) span drones using 5s-7s Li-ion batteries. The design is expected to be released late this year.