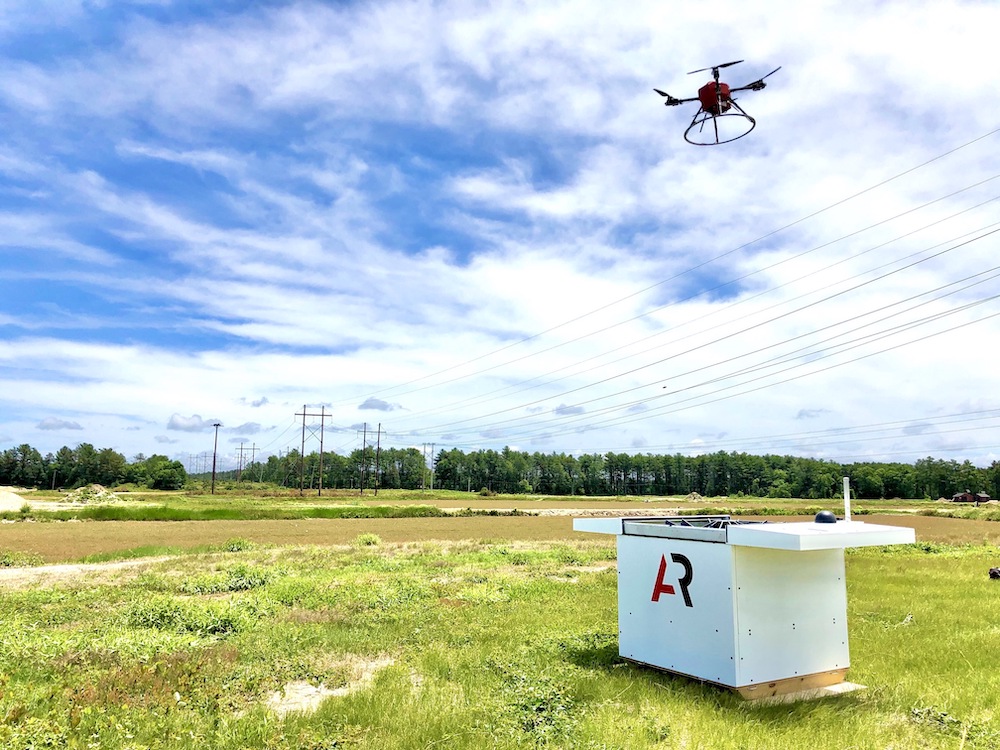 American Robotics recently became the first company to receive FAA approval to operate automated drones without human operators on site—marking a significant step forward for commercial drone use in the U.S.
The company's Scout System features advanced acoustic Detect-and-Avoid (DAA) technology that enables its drones to maintain a safe distance from other aircraft, according to a news release. Its layered, redundant system of safety includes proprietary technical and operational risk mitigations that allow the drone-based aerial intelligence platform to operate safely in the National Airspace System (NAS), even when flying beyond visual line of sight (BVLOS).
Before this approval, waivers and certifications awarded by the FAA required visual observers to be stationed along the flight path to monitor the airspace, or required other restrictions such as infrastructure masking.
"With these approvals, American Robotics is ushering in a new era of widespread automated drone operations," said Reese Mozer, CEO and co-founder of American Robotics, according to the release. "Decades worth of promise and projection are finally coming to fruition.
"We are proud to be the first company to meet the FAA's comprehensive safety requirements, which had previously restricted the viability of drone use in the commercial sector. We are very grateful for the FAA's willingness to work closely with American Robotics over the past four years on this precedent-setting authorization. With this set of approvals, American Robotics can begin safely operating our automated Scout platform for the benefit of the energy, infrastructure, agriculture, and security market verticals, helping unlock the projected $100 billion commercial drone market."
Scout drones are housed within a weatherproof base station that enables autonomous charging, data processing and analysis at the edge, and data transmission. Once installed, the drone's operation is automated, allowing it to collect and analyze ultra-high-resolution data multiple times a day for years without human labor.
The Scout System captures and processes data at high resolutions, frequencies and speeds. It offers autonomy, safety and analytics with its industrial-grade design and advanced, artificial intelligence (AI) powered software.
Its three primary components include Scout, an autonomous, AI-powered unmanned aircraft with advanced imaging payloads; ScoutBase, a weatherproof base station that serves as the nerve center and communication hub for Scout; and ScoutView, the secure web portal and API that enables remote interaction with the system, data, and resulting analytics anywhere in the world.
"Our interest in American Robotics' technology started with the desire to have a drone imagery solution that was reliable, scalable, and executed with minimal human resources," said Lance Ruppert, Director of Agronomy Marketing and Technology at Growmark, Inc., a leading U.S. grower cooperative, according to the release. "This technology, along with the FAA approvals to operate it without humans on the ground, is key to making drones a widespread reality in our industry. This is a game changer."