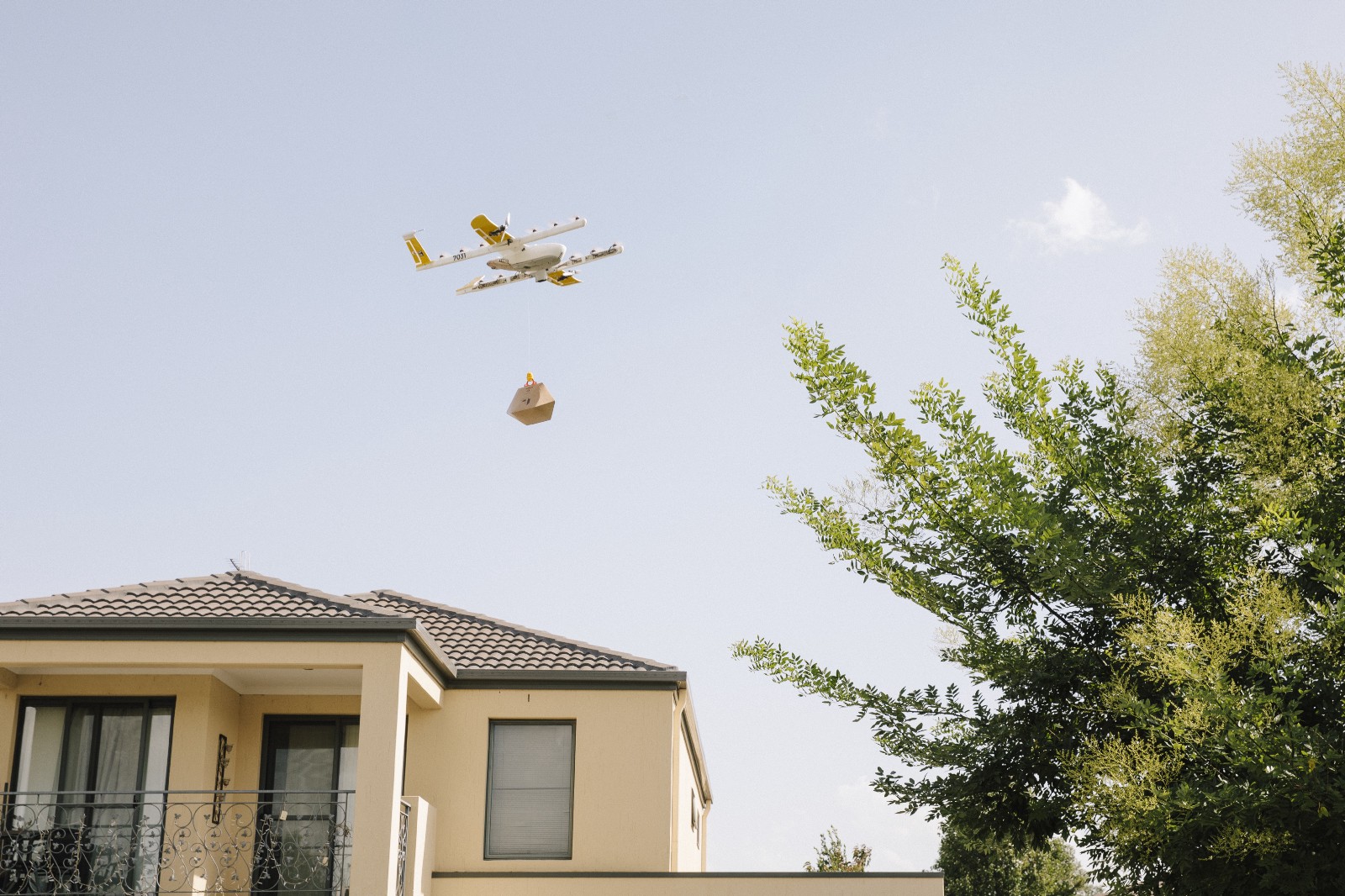 Alphabet's drone delivery division, Wing, recently announced plans to begin its first UAS delivery service in Australia.
Customers in North Canberra will be able to order a variety of items for air delivery on Wing's mobile app, according to Wing's blog. The service will initially be available to a limited number of homes in the suburbs of Crace, Palmerston and Franklin. Wing plans to eventually expand the service to customers in Harrison and Gungahlin.
"Whether you're a parent with a sick child at home and have run out of baby paracetamol, a busy professional who forgot to pick up fresh bread during your regular weekly shop, or you simply just want to order your morning flat white without the hassle of having to drive to the cafe, Wing has teamed up with local Canberra businesses to give customers the opportunity to have a range of goods delivered in a handful of minutes," according to the blog post.
Current partners include Kickstart Expresso, Capital Chemist, Pure Gelato, Jasper + Myrtle, Bakers Delight, Guzman Y Gomez, and Drummond Golf.
Wing has tested drone delivery in Australia since 2014, delivering food, small household items and over the counter chemist products more than 3,000 times to Australian homes in Fernleigh Park, Royalla and Bonython communities. The company has received valuable feedback during the trials that has helped refine operations.
"Wing strongly believes that by working together with local policymakers, regulators, and communities, we can improve access to services, open up new economic opportunities, and better connect our cities," according to the blog post. "We look forward to continuing this dialogue with the Canberra community as we expand Wing's service."