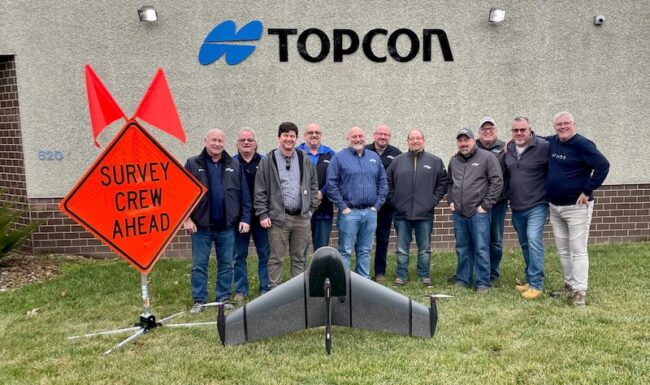 Atmos, the fast growing Dutch drone manufacturer that develops high-end VTOL fixed-wing drones for mapping and surveying applications, expands its global reseller network, and signs a reseller agreement with Topcon Solutions Store in the United States. Topcon Solutions Store will be responsible for the distribution of Marlyn Cobalt drones in the United States, and will provide assistance and maintenance services to local uav operators.
Headquartered in Carol Stream (Illinois), Topcon Solutions Store consists of hundreds of highly experienced and cross-trained individuals spread in 15 locations, fulfilling customer needs in 20 states. Each location houses a full service center and is home to Topcon Warranty Repairs. The American team services all major brands and offer a full rental line so professionals can remain in production while their equipment is being serviced. The team's vast product portfolio, technical expertise across brands, and business savvy industry knowledge is unmatched. Supporting customers with training, technical support, consulting & repair, while minimizing downtime and maximizing productivity.
"Our mission is to exceed the expectations of our customers while providing innovative solutions and industry-leading customer service and support," said Jim Martin, Senior Director of Business Development at Topcon Solutions Store. "Atmos' Marlyn Cobalt survey drone offers great efficiency and accuracy that will streamline our customers' operations across many different applications," he concluded. "It is great to partner with such a knowledgeable team! Alongside their broad reach, we are certain that we have found the right partner for the United States," commented James McLachlan, Business Developer at Atmos.