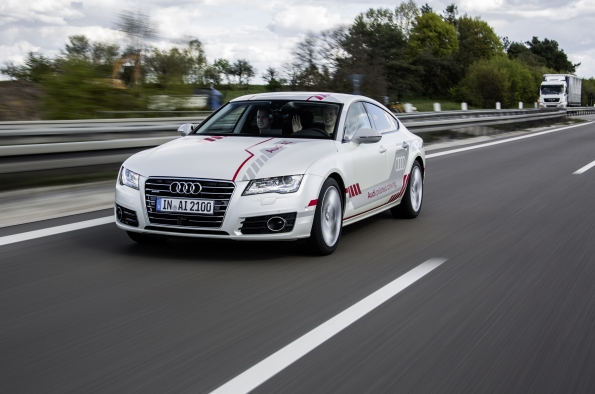 Audi recently demonstrated an automated vehicle in New York—marking a first for the state.
The company offered rides and showed off its Audi Highway Pilot technology, which features Society of Automobile Engineers Level 3 automation, to legislators, their staffs, media and other stakeholders, according to a news release. The event was held near the state capitol in Albany.
The Audi can drive autonomously at posted highway speeds when specific conditions are met. Two trained engineers, one in the front seat and one in the back, were in the car to monitor the system and ensure safety.
New York recently selected Audi of America as the first company approved to perform autonomous vehicle testing in the state, according to the release. The approval came after Governor Andrew Cuomo announced the state was accepting applications from companies interested in testing or demonstrating autonomous vehicles on public roads.
Audi's vehicle routing information for the Albany demonstration was pre-approved by the New York State Police. The application was approved by the Department of Motor Vehicles. During such demonstrates, State Police review the route and are on site to supervise.
New legislation included in New York's FY 2018 budget allows for testing autonomous technology through a year-long pilot program, according to the release.
"Audi, with the partnership of forward-thinking states like New York, are at the forefront of defining the future of transportation,'' said Scott Keogh, president of Audi of America, according to the release. "That kind of innovation only happens with industry and government working hand-in-hand toward a shared goal of safer roads."