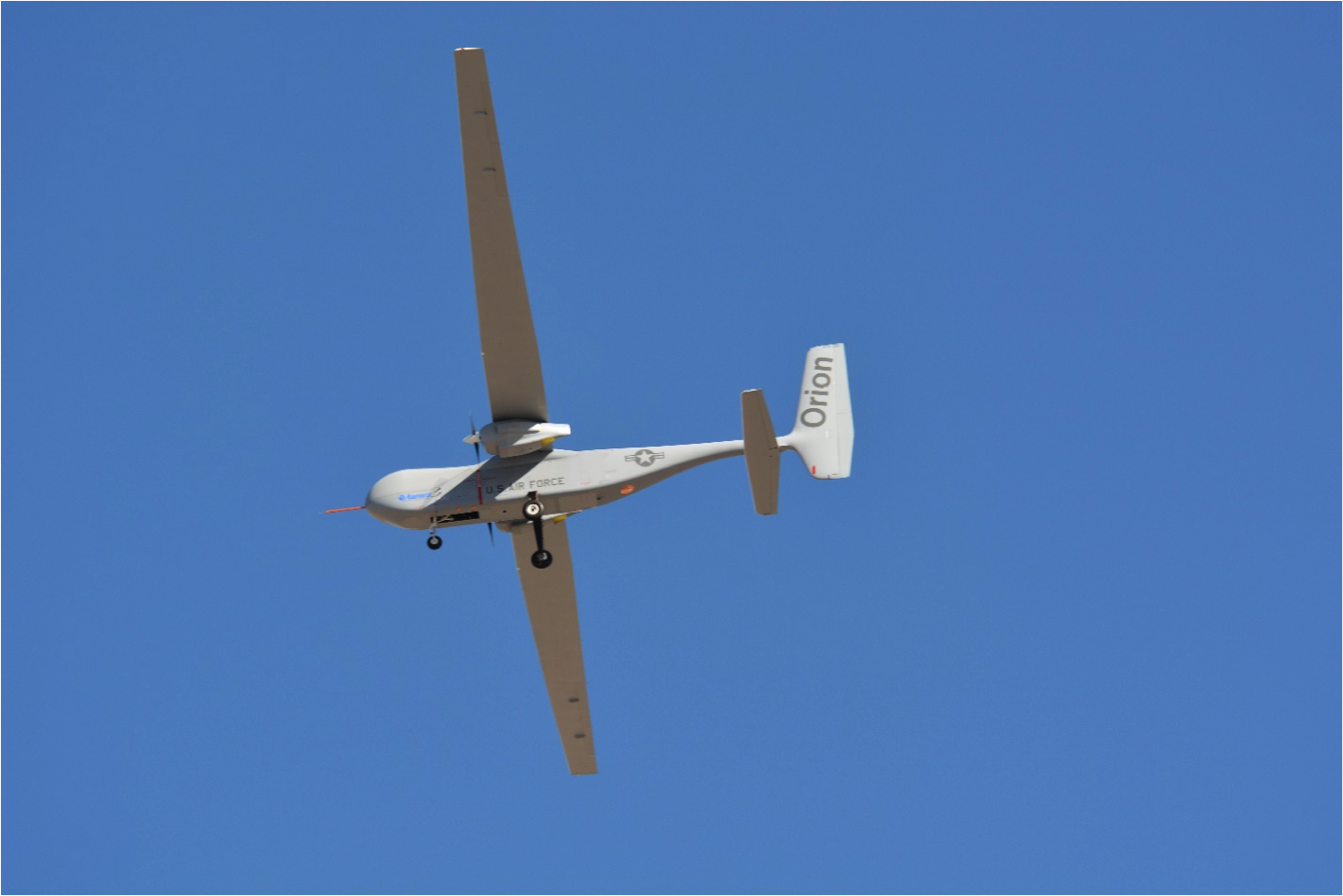 Late last year, the Orion unmanned aircraft system completed an 80 hour flight, an accomplishment Aurora Flight Sciences would like recognized as a world endurance record. They filed to make it official in January.
The UAS took off on Friday December 5 and returned on Monday Dec. 8, according to a news release. Representatives from the National Aeronautic Association were on hand to inspect the Orion and watch the take-off, and returned to supervise the landing.
The U.S. Air Force manages the Orion through a program that began in 2007, according to the release. The Orion was selected for the "Ultra Long Endurance" program sponsored by the Air Force Research Lab. Orion made its first flight on August 23, 2013. The record-breaking flight was its 18th.
The previous records stands at 30.5 flight hours and was set by the Global Hawk in 2001, according to the release.
The flight was conducted at altitudes between 4,500 and 10,000 feet above Mean Sea Level, according to the release. Orion landed with about 1,700 pounds of fuel, with endurance being limited by range availability.
For more details visit aurora.aero.