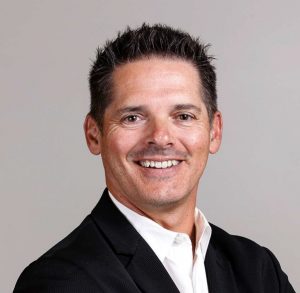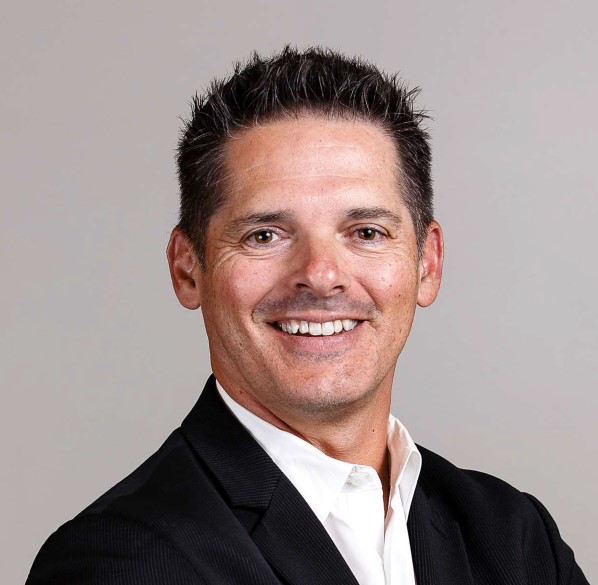 The decision was so unheard of that The Los Angeles Times wrote about it.
After hitting a terrific .387 as a sophomore shortstop for the University of California-Irvine baseball team, Jon Damush left the squad. No impending scandal was involved—rather, classes for the next semester of his aeronautics engineering program conflicted with playing ball. Ironically, when he decided to both finish his degree and play his final college season, the school cancelled the baseball program.
"That was the end of my baseball career," Damush recalled. But it was only a start in aviation for Damush, who's gone from a first flying lesson at 14 to last month becoming CEO of Iris Automation, an emerging player in the big-stakes game to commercialize Beyond Visual Line Of Site technology (BVLOS).
Damush's appointment comes as Iris is on a roll. Casia, the company's award-winning onboard detect and avoid (DAA) system, is being deployed worldwide in high-profile UAV trials to earn regulatory approvals in the U.S. and abroad.
Under the Federal Aviation Administration's Unmanned Aircraft Systems Integration Pilot Program, Iris is partnering with the city of Reno to test the effectiveness of BVLOS-capable drones during river rescue missions. Iris is also part of a consortium with MVT-Geo Solutions and the Canadian government to conduct commercial missions over linear power lines in Alma, Quebec. Public-private partnerships in the U.K., South Africa and India are deploying Casia as well.

Casia is a lightweight, compact onboard system that combines cameras and proprietary algorithms to afford 360-degree radial vision. The system recently won Iris first place in the "Technology & Innovation" category, and third in the "Commercial Enterprise Operation or Solution" category, at the Association for Unmanned Vehicles Systems International (AUVSI) 2020 XCELLENCE Awards.
Getting Damush onboard was a major win for Iris too. The aerospace veteran has a long record of leading teams to scale disruptive technologies from concept to commercialization, consistently capitalizing on moments when engineering, software development and systems integration converged with emerging demand.
"Envisioning and leading disruption in the second century of aviation," his bio reads. That's exactly what Iris co-founders Alexander Harmsen and James Howard hired him to do.
"Jon has the technical knowledge and strategic capacity to bring innovation like ours to market at scale," Howard said. "We could not have envisioned a better fit in a leader." Harmsen, the former CEO turned board chairman, was equally enthusiastic. "I'm thrilled to have Jon join Iris to accelerate our mission and take us to the next level," he said.
A persuasive communicator with the pipes of a network news anchor, Damush is a BVLOS evangelist—not just for Iris, but for its customers, partners and even government regulators. His priorities as CEO? "It's pretty straightforward actually," he said. "Our goal is to make flying safer."
Iris's private- and public-sector partners share that goal. Their collective evaluation of how Casia performs during these real-world tests will affect Iris's future product development. "We will always be improving our system capabilities in terms of range, accuracy, classification and operational environments, and always be driving toward the miniaturization of our capabilities as SWAP [size weight and power] is always critical to onboard systems."Performance-enhancing modifications could hit the market as soon as Spring 2021.
Detect and Avoid
Damush arrives at Iris amid a growing consensus that some type of onboard DAA system may be required for regulators to implement true, waiver-free BVLOS. Untracked threats such as hot air balloons and kites can only be avoided with such sensors.
A big safety advantage Casia has over other BVLOS systems, he said, is that it doesn't rely on communications with ground devices for situational awareness. Lessened lag time equals greater safety—and an economic advantage for Iris too. With the entire system on board it is also more scalable because no additional setup is required for each location or extra mile.
Weighing as little as 368 grams, the Casia 360 system includes an array of adjustable cameras offering simultaneous vision in every direction. Onboard processors run patented computer vision software to autonomously detect and avoid flying objects across a radial 360-degree field of view. Iris developed a proprietary method to set up and configure the imaging system so it can produce visuals in a format that maximizes Casia's software capabilities.
"The beauty of a vision-based approach is that the global consumer market is driving cameras to be produced in greater quantities, with greater capabilities, at lower price points," he said, "So you're capitalizing on a Moore's Law kind of trend."
Speaking to proprietary advantages, Damush said the "secret sauce" behind Casia is Iris's computer vision algorithms, which he said were developed using a novel application of computer vision, machine learning and artificial intelligence. Creating them is no easy task.
"Solving computer vision in the lab is a very different thing than putting it on a vibrating platform that's bumping around in turbulence, in atmosphere conditions, with the sun in front of you and the target between the two of you," he said.
Like traditional computer vision, the proprietary software Iris employs is a mix of geometric, deterministic algorithms that rely on pixels and tracking. But more machine-learning AI is incorporated to add semantic understanding, which enables critical functions such as Casia's ability to rapidly identify and classify objects it sees. An open software API enables integration with most commercial autopilot software and just about any industrial drone.
The Path to Iris
Damush came to Iris from Boeing NeXt, the aerospace giant's dream-big division that develops prototypes and unconventional business models. As director of new business ventures, he oversaw SkyGrid, Boeing's joint venture with SparkCognition to develop a next-generation, UAV-encompassing air traffic control system based on AI and blockchain technology.
Before joining Boeing, Damush was CEO of 2d3 Sensing, where he led the company's transformation from a niche entertainment software maker to a cutting-edge provider of computer vision-based image processing software for aerial surveillance. Boeing acquired 2d3 in 2015 for $25 million and appointed Damush chief growth officer at Insitu Inc., a Boeing subsidiary that develops novel aircraft and new UAS technology, including DAA.
Damush also has experience in motion capture, flight simulator (his greatest game hits include "Sabre Ace," "Ultrafighters," and "Luftwaffe Commander") and code writing. And somewhere between those gigs, Damush taught people how to fly; he's still a licensed commercial pilot and certified flight instructor with instrument rating.
Trying to turn a profit on the edge of science requires a meld of imagination, tolerance and tenacity. Baseball, he concluded, taught him to keep swinging.
"I cannot think of another sport where a 70 percent failure rate means you're an all-star," he said. "That fact alone reinforces the need to prepare and capitalize on opportunities when they are presented, and instead of getting dejected when you fail, analyzing what happened so you can learn and grow from it.
"When it comes to 'growth mindset,' baseball is an amazing crucible," he continued. "Our industry is at a really important inflection point and Iris has a technology that uniquely fits a nice part of the equation. That gives us a right to win moving forward."