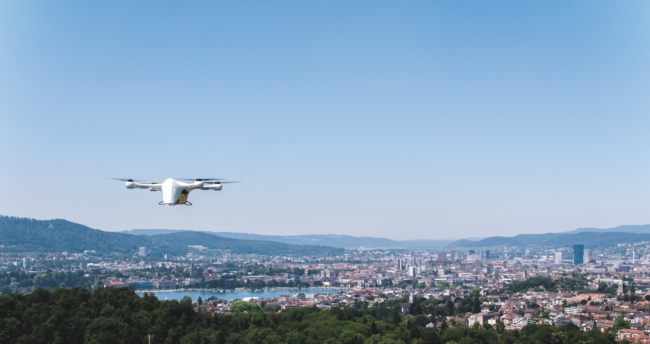 Matternet, the company behind an autonomous drone logistics platform designed for urban delivery, recently raised $16 million in Series A funding. The funding was led by Boeing HorizonX Ventures with participation from Swiss Post, Sony Innovation Fund and Levitate Capital.
The company plans to use the funds to expand operations in urban environments in the U.S. and globally, according to a news release. Matternet recently launched permanent health care operations in Switzerland, has a continued partnership with Mercedes-Benz Vans and was chosen to participate in the U.S. Federal Aviation Administration's (FAA) Unmanned Aircraft System (UAS) Integration Pilot Program (IPP).
"Matternet's technology and proven track record make the development of a safe, global autonomous air mobility system a near-term reality," said Brian Schettler, managing director of Boeing HorizonX Ventures, according to the release. "Between the company's success in Switzerland and being selected by the FAA to test unmanned aerial networks in the U.S., we are excited to work together to reimagine how the world connects and shape the next generation of transportation solutions."
Matternet was one of the companies selected to carry out drone logistics operations for U.S. hospitals through the FAA's IPP. The company is working with UC San Diego Health and the City of San Diego, and WakeMed Health and Hospitals and the North Carolina Department of Transportation, to establish Matternet networks for on-demand transportation of lab samples and medical items between hospital facilities. The operations will involve Beyond Visual Line of Sight (BVLOS) flights over densely populated areas, similar to missions the system performs in Switzerland.
Last October, Matternet announced permanent operations in Lugano with the Ticino EOC Hospital Group and since then has conducted more than 1,700 flights over densely populated areas and delivered more than 850 patient samples. In June, Matternet and Swiss Post expanded operations to Bern and Zurich to test new hospital-to-hospital networks.
"We are excited to partner with Boeing, the pioneers of safe commercial aviation, to make this new mode of transport mainstream," Matternet founder and CEO Andreas Raptopoulos said, according to the release. "As we expand Matternet's U.S. and global operations, we will work with Boeing to make next-generation aerial logistics networks a reality and transform our everyday lives."
For more on the IPP, read: Integration Pilot Program (IPP): Fast Tracking UAS Integration