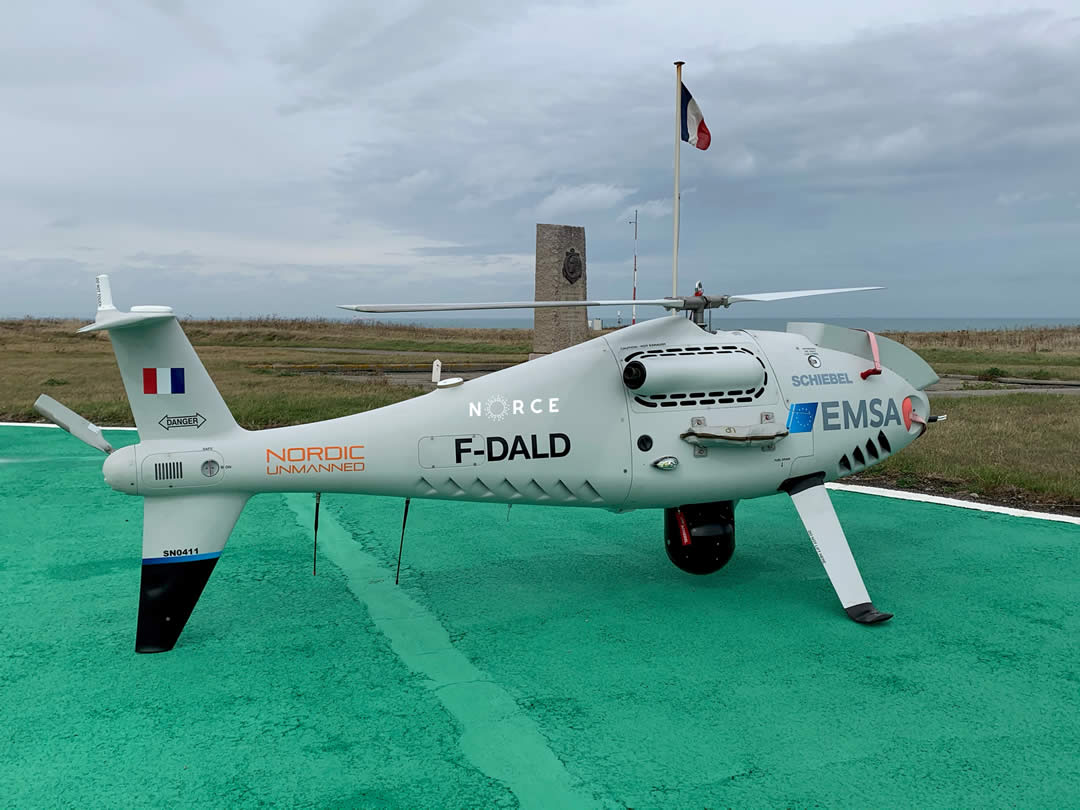 Schiebel's CAMCOPTER S-100 recently began monitoring ship Sulphur emissions for the European Maritime Safety Agency (EMSA).
Monitoring for the French deployment will take place in shipping lanes in the strait of Pas-de-Calais for three months, according to a news release. The UAS specifically measures Sulphur emissions to check for compliance with EU rules that govern Sulphur content in marine fuels. Measurements are sent to the proper authorities in real time through the EMSA RPAS Data Centre.
Schiebel also provides maritime surveillance services to several EU member states and EU bodies for EMSA.
The CAMCOPTER S-100 can operate day and night with a flight endurance of more than six hours. It has an Explicit mini sniffer sensor system, an electro-optical/infrared (EO/IR) camera gimbal and an automatic identification system (AIS) receiver.
The CAMCOPTER S-100 also is deployed in Denmark for emission monitoring and in Finland to support coast guard functions. The French Navy uses the UAS for maritime surveillance.