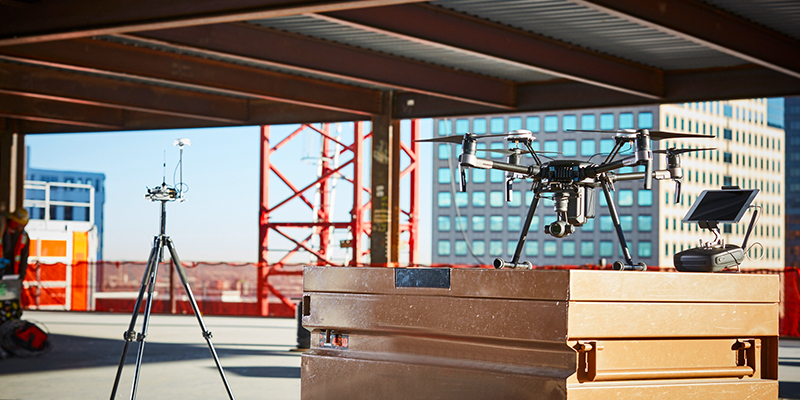 As the use of drones for construction surveying tasks continues to rise, the industry is looking for solutions that are easy to implement and to use.
To help meet this need, COPTRZ recently launched a complete unmanned aircraft system (UAS) solution for the construction industry, according to a news release.
Based on the DJI M210 RTK platform, the package includes the M210 RTK drone, two high capacity spare batteries, an X5S visible light camera, a choice of 3-D mapping software (Propeller or Pix4d), accredited training on the 3-D software, permissions for aerial work (PfCO), and 10 'AeroPoint' ground control points (GCPs).
Additional peripherals and training can be added to the 'SUST' (solution for unmanned surveying technology) package. It can be purchased in a conventional manner or taken on an operational lease.
"It has become clear to us that the surveying industry has begun taking advantage of drone technology but it hasn't been serviced by a total solution from a single source," COPTRZ Managing Director Steve Coulson said, according to the release. "This package brings all elements needed for a multirotor surveying solution from a single enabling partner in COPTRZ."