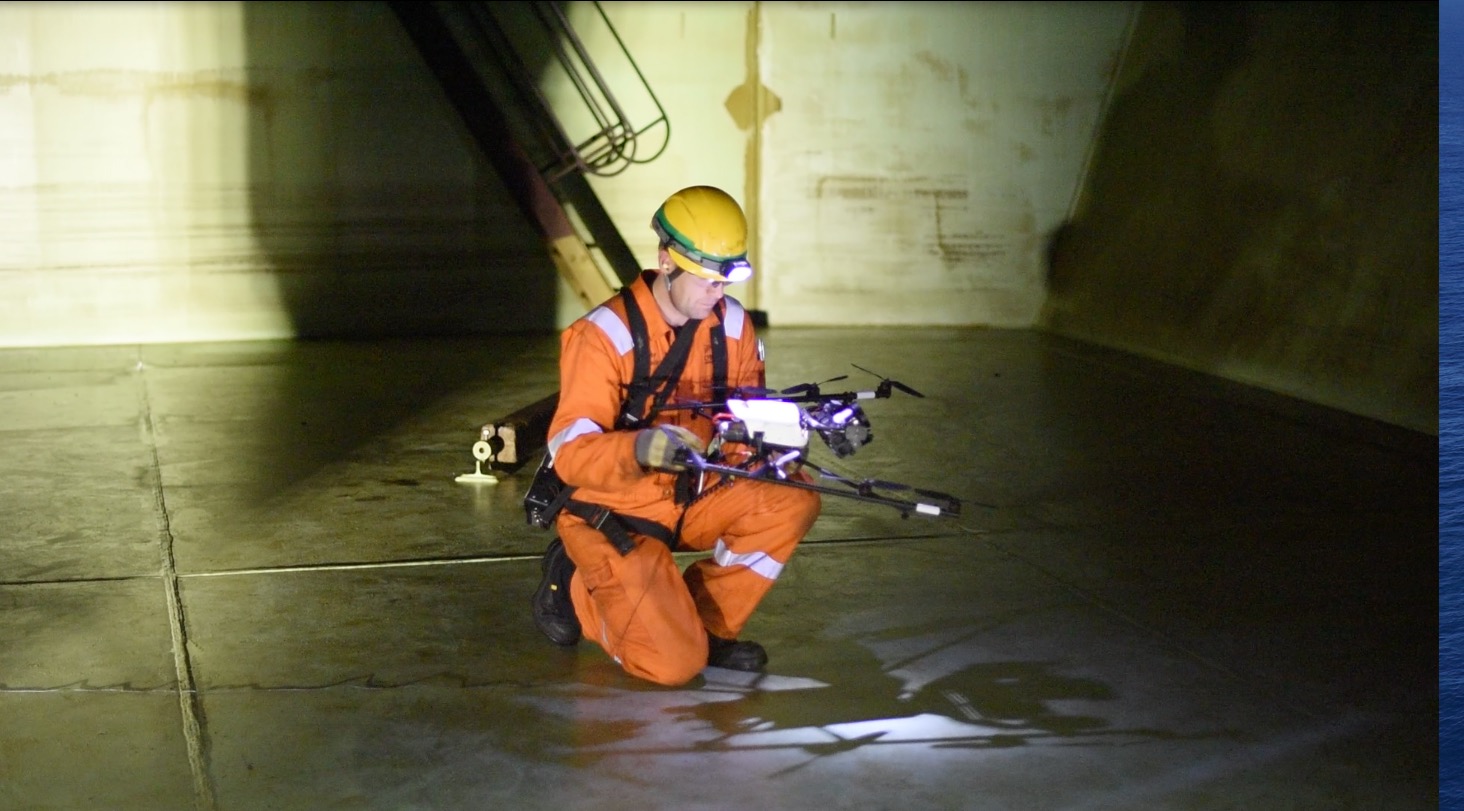 For the first time, Cyberhawk Innovations completed an internal steam boiler inspection using an unmanned aerial system.
Cyberhawk performed the inspection for a leading power company in Bulgaria, according to a news release. The project was carried out at an operational thermal power plant and included a visual inspection of all equipment for integrity and damage assessment.
UAS were used to reduce the risk to the personnel who typically perform these inspections, as well as to overcome the restrictions associated with working in confined spaces. Typically rope access technicians inspect the boiler's internal structure as they're suspended from ropes.
Because there was no GPS signal inside the dark tank, the company's pilots had to work with a high level of precision during the inspection. Cyberhawk used a three-man team for this project that included a Remotely Operated Aerial Vehicle (ROAV) pilot, an inspection engineer and a technician. The inspection, which typically takes three to four days to finish, was completed in a day.
"The boiler environment is very different from what we are used to; it's a dark and dusty environment, presenting a whole host of additional operational challenges," said Philip Buchan, commercial director at Cyberhawk, according to the release. "The lack of GPS signal meant our pilot had to work with extra precision to produce the desired close visual inspection results. The successful completion demonstrated the level of skill our pilots possess and the high quality reporting produced by our engineering team."