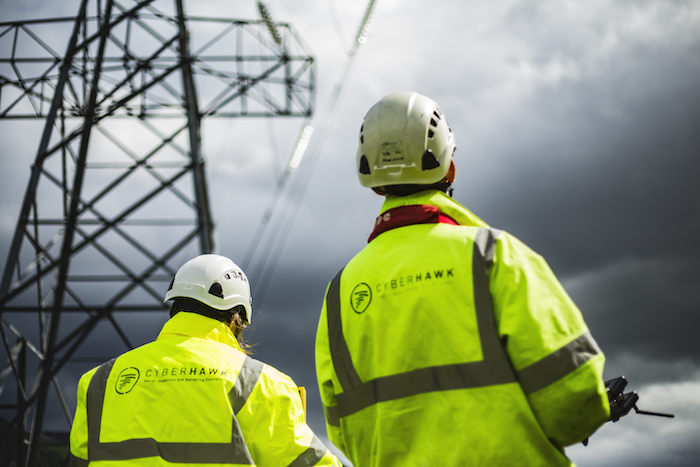 Cyberhawk recently signed an agreement to deliver drone-based inspection services for SP Energy Networks' 2,400 electricity transmission structures in Central Scotland, North Wales and North England through 2022.
The drone inspections will help manage the aging network and reduce the number of power cuts, according to a news release. Through a trial, Cyberhawk has already helped the utility identify defects to mitigate faults and prevent power cuts, complete maintenance planning and track remedial actions.
SP also has minimized the environmental impacts that typically come with utility inspections. Deploying drones has made it possible for the utility to reduce its use of helicopters and thus reduce emissions.
"By partnering with Cyberhawk, SP Energy Networks has chosen a more environmentally conscious solution for inspecting its electrical network and structures," Cyberhawk CEO Chris Fleming said, according to the release, "supporting its commitment to significant emissions reductions, while returning more accurate results through our state-of-the-art drone inspection technology and iHawk software."
Working with Cyberhawk also has allowed SP Networks to maintain critical inspection services throughout the COVID-19 pandemic, ensuring uninterrupted service and safe operations.
"It's a massive undertaking to complete the regular inspection of the many towers on our transmission network, but the drone technology represents a significant step forward for a number of reasons," SP Energy Networks Transmission Director Pearse Murray said, according to the release. "Firstly, it's hugely beneficial for the environment and the imagery we obtain is of a high standard due to the flexibility of the drones in assessing tower conditions, meaning we can make even more informed decisions. Following the successful trial, we also realized that the drones dramatically minimize the impacts on landowners and make it much easier to arrange access to land when we require it."