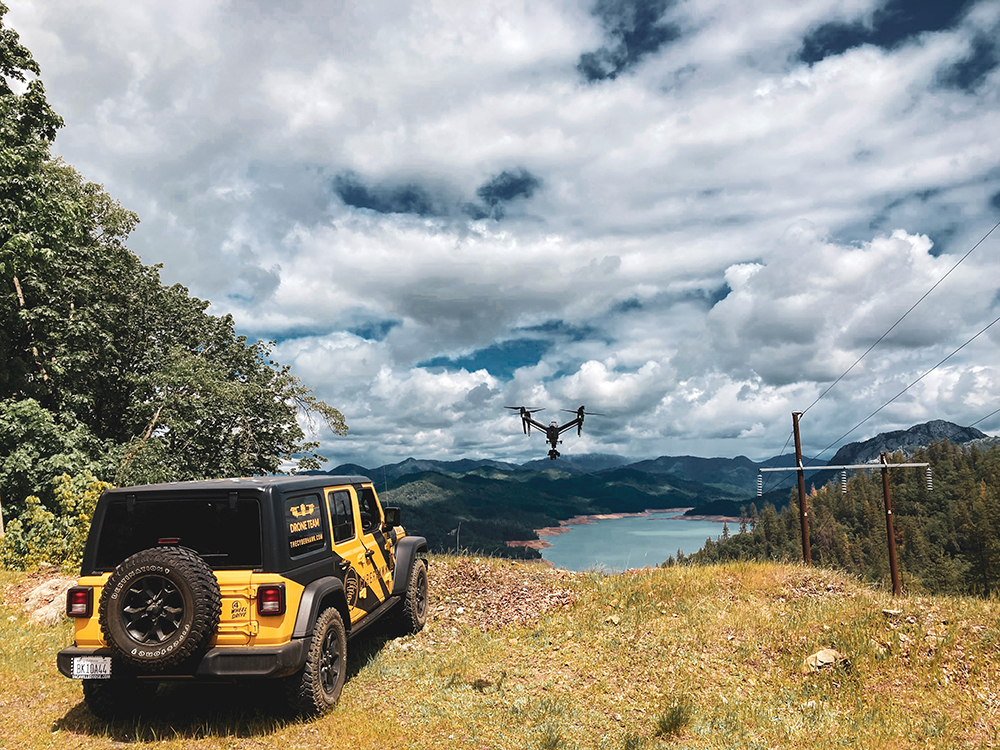 In the first half of the year, Cyberhawk has completed more than 22,000 drone flights to inspect almost 25,000 electric utility structures in the Western U.S., with the goal of wildfire mitigation.
The inspections were part of critical wildfire prevention and reliability campaigns for utilities, according to a news release. Inspecting and maintaining aging U.S. power grids is key to ensuring they remain safe and reliable. In 2020, Cyberhawk initiated a program to eventually complete more than 50,000 drone inspections over transmission structures. Collecting and managing terabytes of inspection data for a large Western utility is also part of that program.
"This work is especially rewarding when making property access arrangements as we plan our flight schedules," said Anna Dille, a Cyberhawk planning supervisor, according to the release. "The utility customers have been both receptive and relieved to see the efforts undertaken to ensure that the structures near them will be inspected for safety in great detail."
Identifying defects, planning maintenance and tracking remedial actions will help utility partners make better decisions about planned maintenance and shutoffs. This leads to reduced costs and increased safety for personnel.
"All utilities are responsible for maintaining safe and reliable power delivery for homes and businesses," Cyberhawk CEO Chris Fleming said, according to the release. "As part of a comprehensive wildfire prevention and grid reliability program, our trusted drone-based inspection services keep the lights on and communities safe while reducing risk to utilities."