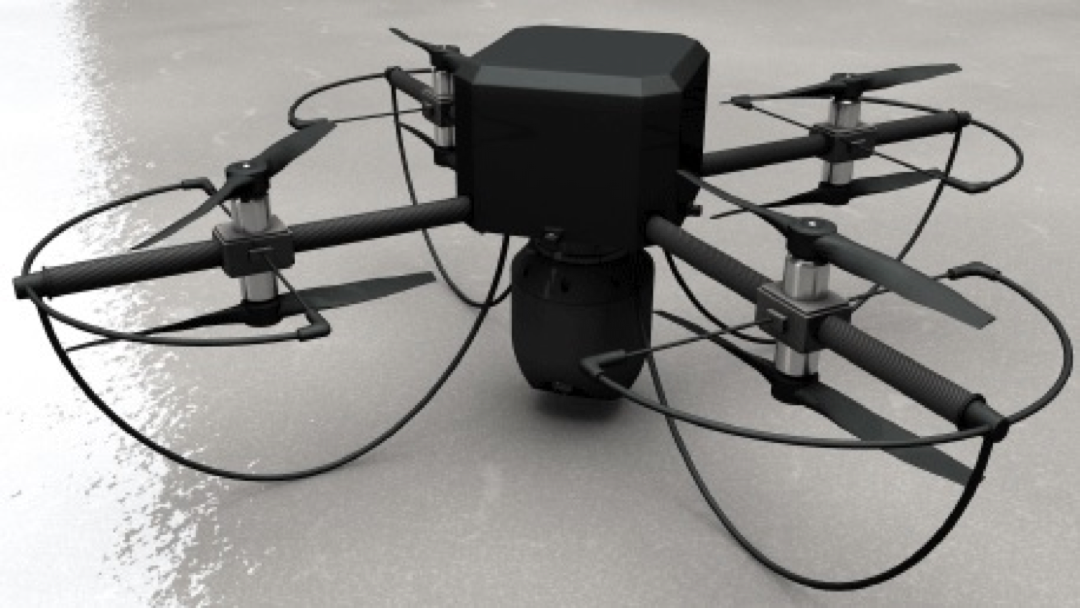 Drove Aviation Corp recently released the WATT-200, a tethered drone that can be launched from TV production trucks, first responder vehicles or common agriculture/infrastructure equipment.
This turnkey system is designed to hover in a stationary position directly above its launch site, according to the company website. Operators can fly the drone at one of several preset altitudes of up to 300 feet.
The drone's military-grade/broadcast quality HD video imager can capture a 360° live aerial monitoring feed, which is then transmitted through the tether to its host vehicle, according to the website. At the same time, the feed is wirelessly shared to a network of mobile devices such as laptop computers or tablets.
WATT-200 can be launched within minutes of the operator unpacking it from a standard case stored in the host vehicle. This drone can draw power from a gas or diesel host vehicle, or can provide up to 8 hours of operation through its own ground power equipment, which can be deployed from commercial vehicles, such as a TV production truck.
WATT-200 can carry a payload that weighs up to 10 pounds, such as highly stabilized packages that have the ability to deliver live broadcast-quality or military grade day/night video imagers. It also features on-board redundant power-banks, on-board battery back-up, automatic telemetry alerts and auto recovery/retrieve functionality for safe, easy operation.
For more information visit droneaviationcorp.com.