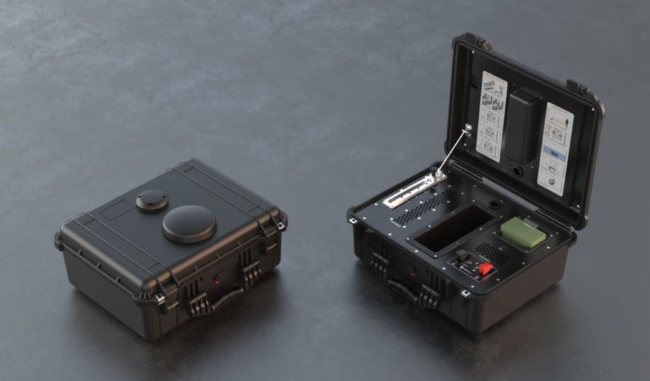 DroneShield Ltd. today announced the launch of the additional product DroneNode, in response to end-user requirements. DroneNode is an evolution of the company's existing DroneCannon product, a portable, compact and inconspicuous counterdrone jamming device which can be utilized at large outdoor events by law enforcement without raising public concern. This product is particularly relevant given the recent drone attack on the Venezuelan president, and the high profile mailbomb terrorist attacks in the United States, heightening the awareness of law enforcement globally to potential threats to high profile political targets, according to the company.
"The release of DroneNode continues DroneShield's leadership in drone security for public events. DroneShield's recent credentials in the area include the 2018 Olympics, the 2018 Commonwealth Games, 2018 ASEAN-Australia Special Summit, the 2017 Hawaii IRONMAN World Championship, and the 2015 to 2017 Boston Marathons," said Oleg Vornik, DroneShield's CEO. "The company's products are well positioned to protect large public gatherings globally."
The DroneNode product is contained in a portable case sized at approximately 50×50 centimeters.The company notes that DroneNode(TM) and DroneCannon(TM) have not been authorized as required by the Federal Communications Commission ("FCC"). These devices are not, and may not be, offered for sale or lease, or sold or leased, in the United States, other than to the U.S. government and its agencies, until such authorization is obtained.
The jammer only affects frequencies at 2.4Ghz, 5.8Ghz and GPS/GLONASS (optionally). Emergency broadcasts, cellphone communication and other dedicated channels will not be affected.
Based in Sydney, Australia and Virginia, USA DroneShield specializes in drone security technology and the company has developed pre-eminent drone security solutions that protect people, organizations and critical infrastructure from intrusion from drones.