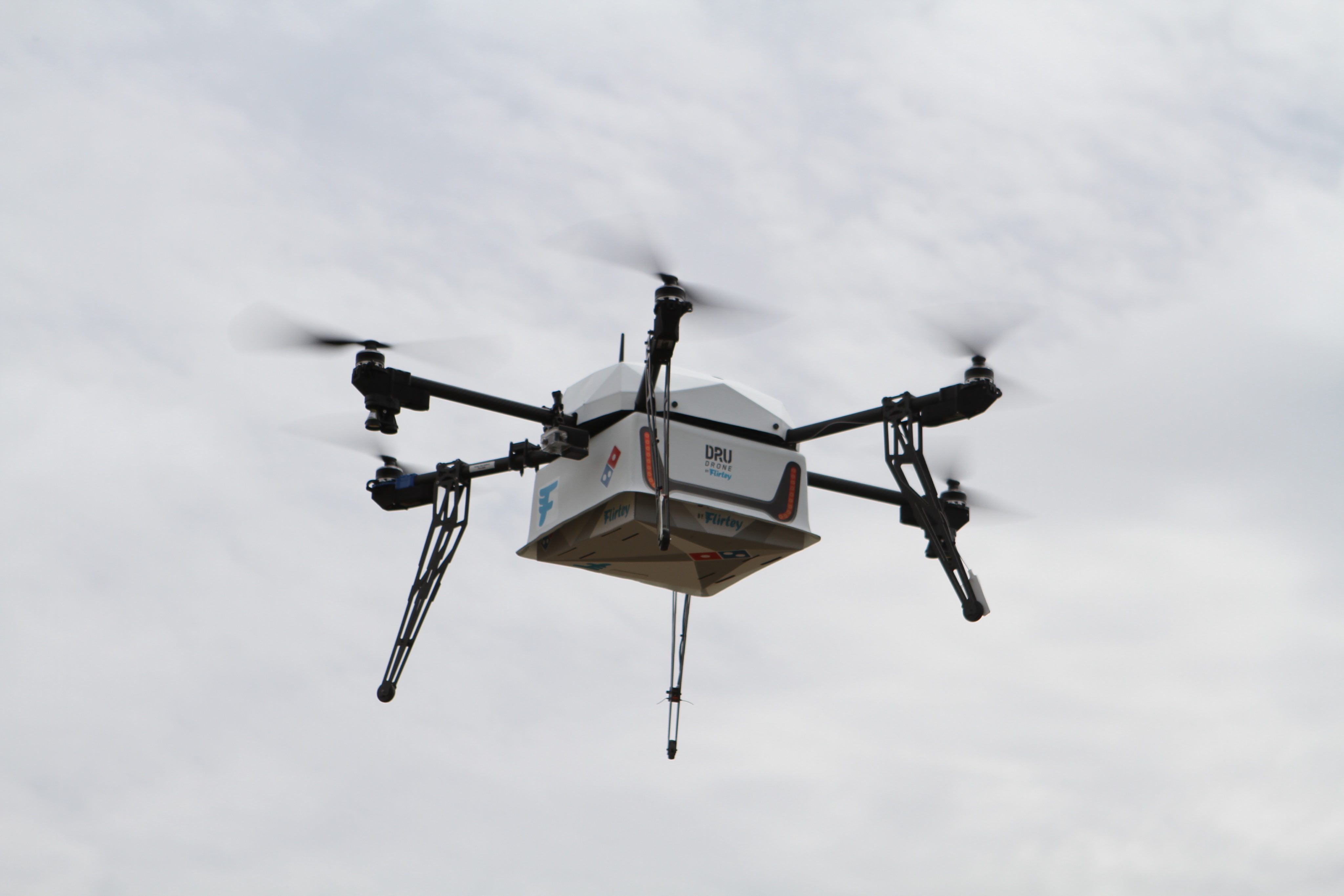 For the first time, drones are delivering pizzas to people's homes.
Flirtey and Domino's Pizza Enterprise recently began autonomously delivering pizzas from Domino's stores to select customer homes in New Zealand, according to a news release. The pizzas were delivered as part of ongoing drone delivery testing.
The companies plan to expand the delivery area soon, according to the release, with a recent customer poll finding that 70% of Domino's customers would use the DRU Drone by Flirtey for pizza deliveries.
"We are moving closer and closer to widespread store-to-door drone delivery," said Matthew Sweeny, CEO of Flirtey, according to the release. "To conduct these deliveries in an urban environment while delivering a hot, fresh pizza, is a validation of our delivery system that assures Flirtey is prepared for mass market deliveries around the globe."
The use of DRU Drone by Flirtey as a delivery method is designed to work alongside Domino's current delivery fleet. It's being fully integrated into online ordering and GPS systems.
"Drones offer the promise of safer, faster deliveries to an expanded delivery area, meaning more customers can expect to receive a freshly-made order within our ultimate target of 10 minutes," Domino's Group CEO and Managing Director Don Meij said, according to the release. "This is the future."