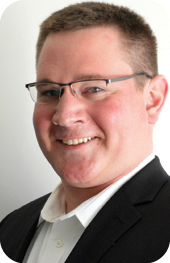 Nearly seven years ago, Matt Dunlevy founded SkySkopes, a professional drone service company that is morphing into an end to end data capture and intelligence provider. But in Spring 2020, he and philosophy and religion instructor Mick Beltz debuted "Unmanned Aircraft Systems Ethics" at the University of North Dakota. Using videos and PowerPoints, quizzes, reflective writings and midterm/final papers, the class' major goal is to help students understand, as Dunlevy puts it, "what a UAS professional is and how to be a professional with UAS. What is their moral responsibility with UAS?" After a COVID interruption, the class may reappear during the 2021-22 academic year.
Q: Why a course on UAS ethics?

A: UAS is on the move, but also North Dakota is a node of UAS flying and BVLOS. We were the first, at the University of North Dakota, to offer a four-year baccalaureate degree in UAS, in the fall of 2008. We've got UAS and engineering, UAS in business, we're looking at UAS and accounting and entrepreneurship. Why not talk about the ethical issues of UAS? There's a universality to ethics, and a universality to unmanned aircraft.
Q: Course modules run from privacy and property rights to UAS and the military, the corporate world and police use. Why?
A: We're getting them to really think critically; there isn't always one concrete, scientific answer. If you own a patch of land, do you also own the air around the land? Can autonomy be used to make lethal decisions—the United States does not allow a machine to make that decision, yet. Or the Brossart case in North Dakota, an armed standoff where a Predator was used for surveillance after cattle rancher Rodney Brossart allegedly refused to return some stray cows. Brossart asserted that the drone was illegally dispatched; a judge ruled "there was no improper use of an unmanned aerial vehicle." Was it ethical to use a UAS that ultimately resulted in the arrest of an American citizen? We had the students consider the case from Brossart's point of view, and I took the stance of the judge, and also the SWAT team.
Q: Why is the final module called "emerging frontiers?"
A: Every frontier throughout history has had ethical issues. You've got the frontier of medicine, the frontier of space, the frontier of the Great Plains. Ethics for UAS should be considered a frontier and UAS themselves should be considered a frontier.
Q: What type of student took this class?

A: You had people who were UAS majors, you had people who were in commercial aviation. And then you had ethics majors, or people who were in the arts and sciences, or in the humanities. My understanding is that it led to some great conversations. The students did extremely well. They absolutely love the course. The reviews are great.
Q: What would you tell the industry about teaching UAS ethics?
A: The overwhelming majority of UAS aspects can be seen in a positive ethical way, to protect American society, to stimulate our economy. People who have negative perception of UAS are really, in my opinion at least, letting some few and far between episodes ruin it for rational actors. Teaching UAS in any respect and especially ethics is good for the general public perception of UAS. This is such an important megatrend that we need to educate people, and those people can go out and be ambassadors for the technology.