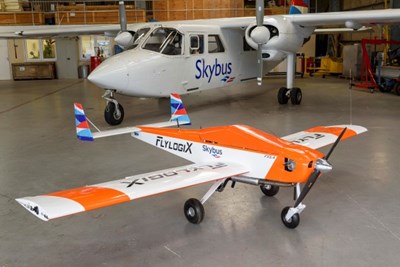 UK-based Flylogix and Oil Spill Response Ltd. (OSRL) have partnered to explore deploying long-range drones beyond visual line of sight (BVLOS) to identify, quantify and monitor spills.
Through the two-year development agreement, the companies will collaborate to create enhanced response techniques with long-range UAS—at a time when COVID-19 has made it critical for service providers and customers to reduce the movement of people and their offshore-related risk exposure.
The companies will also work with the energy sector and other key stakeholders, including maritime and search and rescue organizations, with the goal of developing interoperability between manned and unmanned assets.
Long-range UAS can be deployed to monitor missions and confirm spills early, reducing the need for more expensive manned aircraft. Skyspace, the proprietary mission management tool from Flylogix, allows for enhanced situational awareness and has the ability to share operational data in real time.
"We recognize the position that Flylogix has secured as a leader in beyond visual line of sight flight operations offshore in the United Kingdom," OSRL Aviation Manager Shane Jacobs said, according to the release. "Aviation is a core capability at OSRL, and we are always looking to further develop and enhance our response capabilities to better serve our members and stakeholders. Integrating unmanned systems with our proven aviation resources is the obvious next step for review and assessment."