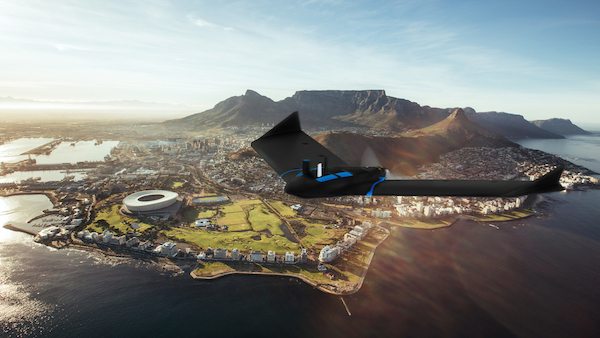 senseFly recently launched the eBee Geo, an option for surveyors and GIS professionals who are new to deploying fixed-wing drones for mapping and data collection.
Described as cost-effective, the UAS has a maximum flight time of 45 minutes and can achieve single-flight coverage of 160 ha at 122 m (395 A at 400 ft), making it well suited for small surveying firms and project-based drone service providers who want to upgrade their mapping capabilities while meeting budget considerations, according to a news release.
The drone, which comes with the company's S.O.D.A. camera fixed payload, can be used across a variety of verticals, including construction, urban planning and land management. Its Real Time Kinematic (RTK) function achieves absolute accuracy down to 2.5 cm.
The UAS is based on the company's eBee X fixed-wing system, with a flight time of up to 90 minutes and single-flight coverage of up to 500 ha at 122m (1,236 A at 400 ft.) This solution offers on-demand RTK/PPK for absolute accuracy of down to 1.5 cm without ground control points.
Those who purchase the eBee Geo will have access to senseFly's eMotion flight planning software, technical support and resources.
"From listening extensively to our customers and understanding both their needs and pain points, we recognized a growing demand for a solution like the eBee X, but at a lower price point," senseFly Product and Solution Manager Benjamin Pinguet said, according to the release. "The eBee Geo was designed with those needs in mind, offering better flight times, range and precision than quadcopters while also providing an accessible, yet professional, fixed-wing mapping solution."