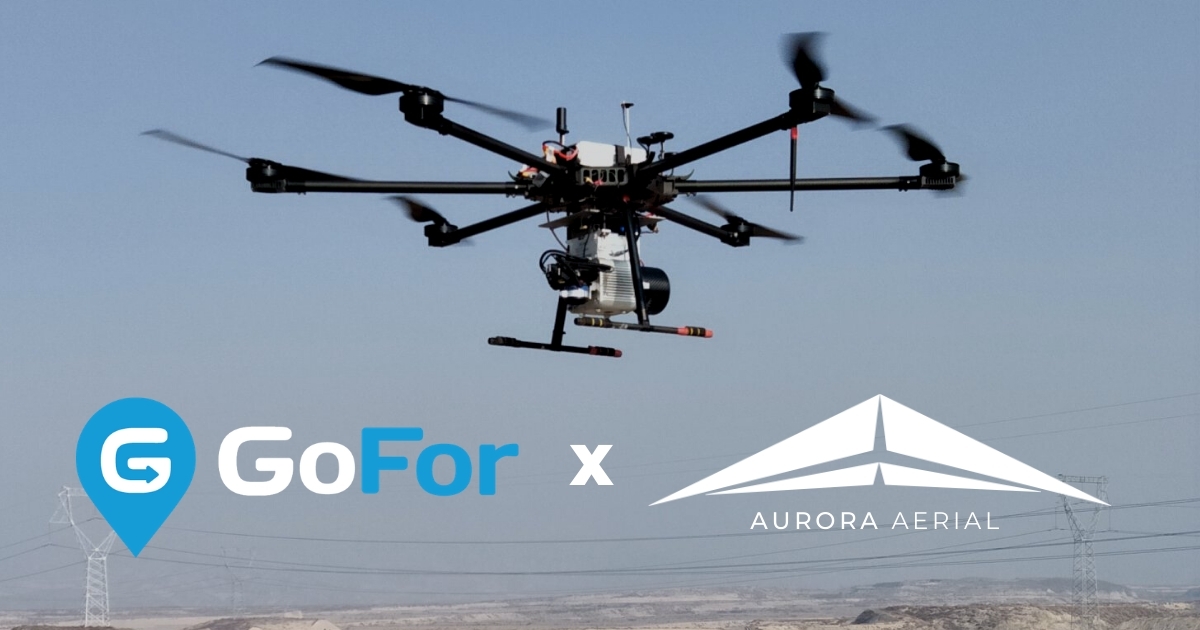 Delivery and logistics company GoFor Industries is now working with remotely piloted aircraft developer Aurora Aerial to advance last-mile drone delivery.
The companies aim to provide a new eco-friendly option for businesses "that can radically change and improve delivery speed and experience for their customers," according to a news release.
The partnership will be piloted in Canada and then expanded into GoFor's other markets. The UAS deployed will be Transport Canada Part 9 Safe and compliant for operation within controlled airspace in defined areas per local guidelines.
"Our new partnership with Aurora Aerial is the first step toward redefining the traditional logistics industry and aligns with our vision to revolutionize logistics by using innovative technologies to deliver the ultimate customer experience. Drones provide a way to do this, they deliver with reduced shipping times, reduced operational costs and less impact on the environment," GoFor Industries President and CEO Brad Rollo said, according to the release. "The pandemic has accelerated the need for and adoption of new delivery solutions caused by a huge increase in online buyers and local delivery demand."
Combining GoFor's platform with Aurora's aircraft solutions streamlines the process for fleet operators, making it possible to leverage drones for replenishment and secure last mile delivery. Customers receive integrated tracking updates and delivery that's fast, reliable and secure.
Drones provide eco-friendly last-mile delivery, reducing road congestion and gas consumption. Small businesses, restaurants and malls that implement this service are expected to save time and money while also growing revenues. Customers won't have to wait for curbside pickup or standard shipping times to receive their goods.
"The future of delivery will include the use of drones given that the future of the industry will be rooted in connectivity, collaboration, agility and sustainability, all of which drones enable," Aurora Aerial CEO Alan Tay said, according to the release. "They are already being used for time-sensitive deliveries, such as medicine, and for deliveries that are difficult to complete using traditional vehicles. Drones can enhance service offerings for businesses of all kinds and serve as a useful transportation option for destinations that lack sufficient infrastructure, ensuring that businesses can provide consistent results for customers no matter their location."