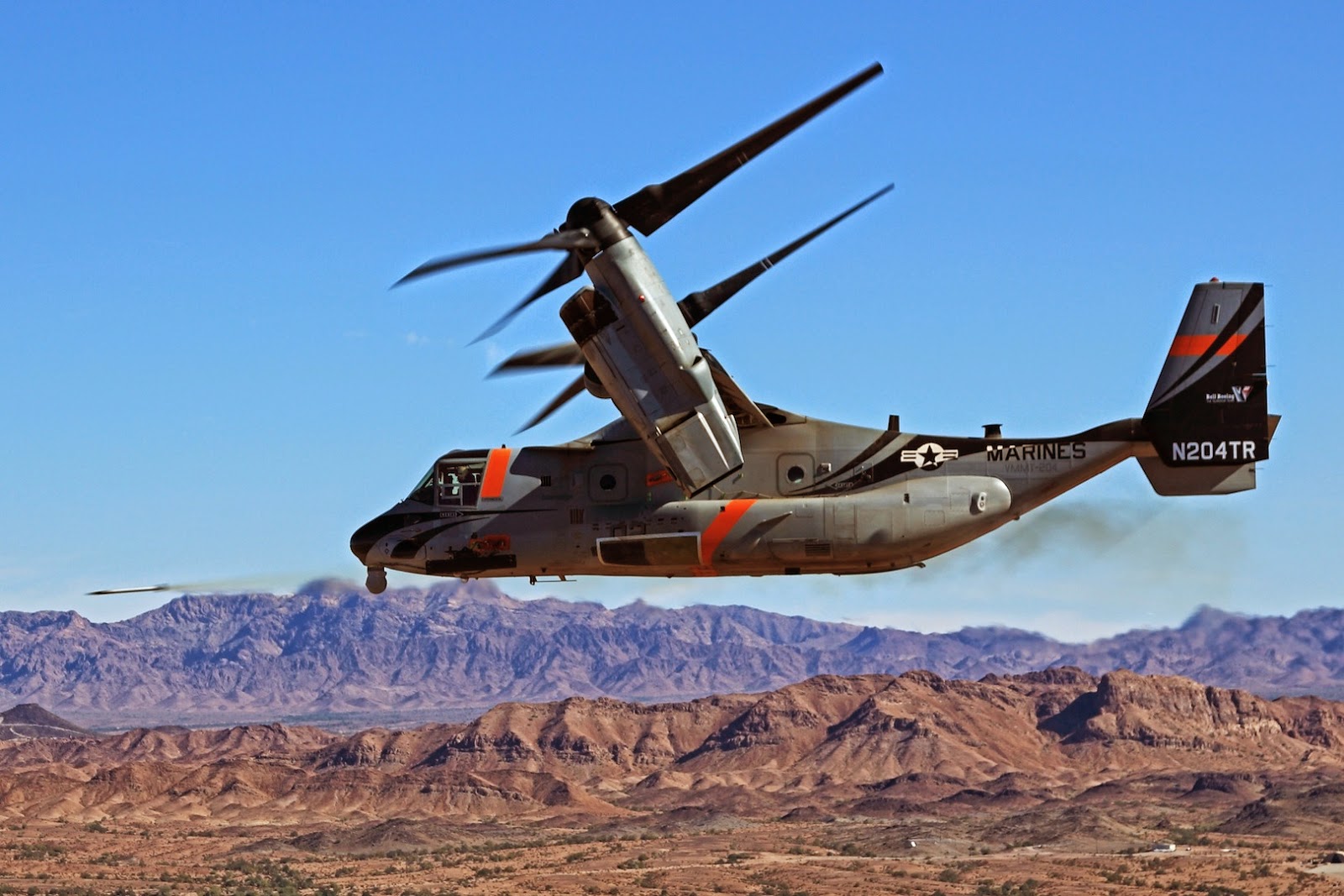 As part of the Advanced Technology Tiltrotor (ATTR) program, L-3 WESCAM's MX™-15D designating turret was successfully used during a weapons demonstration on the Bell Boeing V-22 Osprey tiltrotor aircraft.
The demonstration, held at the U.S. Army's Yuma Proving Ground in Arizona, was made possible through a cooperative agreement between L-3 WESCAM and Bell Helicopter, according to a news release. The first time designating trials were conducted over a 14-day period in November.
The multi-sensor, multi-spectral targeting system is well suited for military operations, and makes it possible to incorporate up to five separate digital imaging and four discrete laser capabilities into the configuration.
"Flight trials were conducted to demonstrate the armed capability of the V-22 with precision and non-precision forward-firing weapons," said Paul Jennison, vice president of government sales and business development for L-3 WESCAM, according to the release. "The MX-15D was chosen to support the trials because of its field-proven laser designation performance when flown from SOCOM and AFSOC aircraft, both of which also fire precision laser-guided munitions."
During the trial, The V-22 Osprey successfully launched conventional 70mm (2.75″) rockets, BAE Systems' Advanced Precision Kill Weapon System (APKWS™) and Raytheon's Griffin® B lightweight precision-guided missiles, according to the release.
This isn't the first the MX-15D has been part of a successful trail. In March 2013, the system obtained Bell Helicopter's qualification as an optional advanced targeting system for the company's 407GT tactical helicopter.
For more information about L-3 WESCAM and the MX-15D, visit wescam.com.