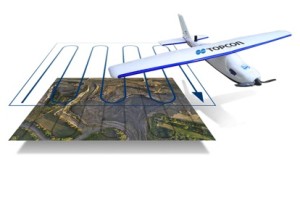 Topcon Positioning Group and MAVinci GmbH recently released the latest version of the Sirius Pro surveying Unmanned Aerial System to the North American market. The UAS, which was first released to the European market in 2013, is now compatible with existing Real Time Kinematic base stations (RTK) or network transport of RTCM data over IP (NTRIP).
Sirius Pro combines MAVinci's precision time technology with Topcon's sub-centimeter grade L1/L2 GPS/GLONASS RTK receivers, according to a news release. It is designed to deliver orthofotos and 3-D elevation models with a high absolute accuracy of 2-5 centimeters without using ground control points.
An internal base add-on is available for users who don't have an RTK base station. The add-on is available anytime via the Internet, and upgrades the Sirius Pro to its full functionality without the need to change hardware.
Sirius Basic, an entry-level UAS surveying solution, is also available, according to the release. It delivers orthofotos and 3-D elevation models, and is designed to offer high-accuracy when using ground control points. It can be upgraded to Sirius Pro via the Internet, without any hardware changes.
To learn more about Sirius Pro and Sirius Basic, visit topconpositioning.com.