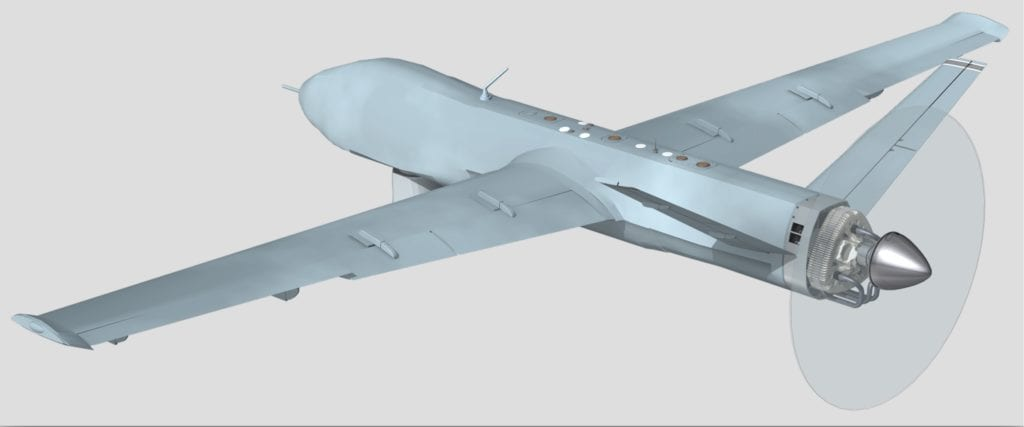 LiquidPiston recently received a Small Business Technology Transfer (STTR) contract from the United States Air Force to adapt its X-Engine technology for UAS and "orbs," or urban air mobility (UAM) vehicles designed to carry people and cargo.
LiquidPiston was awarded $150,000 as part of Phase 1 of the STTR to develop the X-Engine, according to a news release. The contract supports AFWERX's Agility Prime, a program that leverages commercial eVTOL and other vertical flight vehicles for government missions to accelerate the emerging commercial market.
The rotary diesel engine is being evaluated as an enabling technology to power UAS and orbs through a hybrid-electric propulsion system. Today's battery technology has limited energy density, meaning the range of electric vehicles using this technology is limited as well. Military orb vehicles and commercial UAM systems need stronger, lightweight power and energy sources to significantly extend flight times. The X-Engine, combined with a generator, can be configured to charge the battery and keep it charged during flight, thus extending the range.
The X-Engine also can be configured in parallel with an electric drive, using the engine directly to produce thrust or lift.
The lightweight rotary engine can run on JP-8, jet fuel, diesel and other heavy fuels. Its modular design and lightweight highspeed alternators make the technology easy to scale in size, increasing the range of eVTOL UAS and UAM vehicles.
"Our work with the Air Force demonstrates the versatility and utility of our X-Engine across the Department of Defense including our ongoing work with the US Army," LiquidPiston CEO and Co-Founder Alec Shkolnik said, according to the release. "Today's solutions for power and energy are held back by a lack of technological innovation; gasoline engines are inefficient, diesel engines are big and heavy, and while the world wants to go electric, batteries lack significantly compared to the energy density of fuel. The X-Engine solves these challenges, and with this contract, we look forward to showcasing the value a hybrid-electric configuration can bring to unmanned flight."