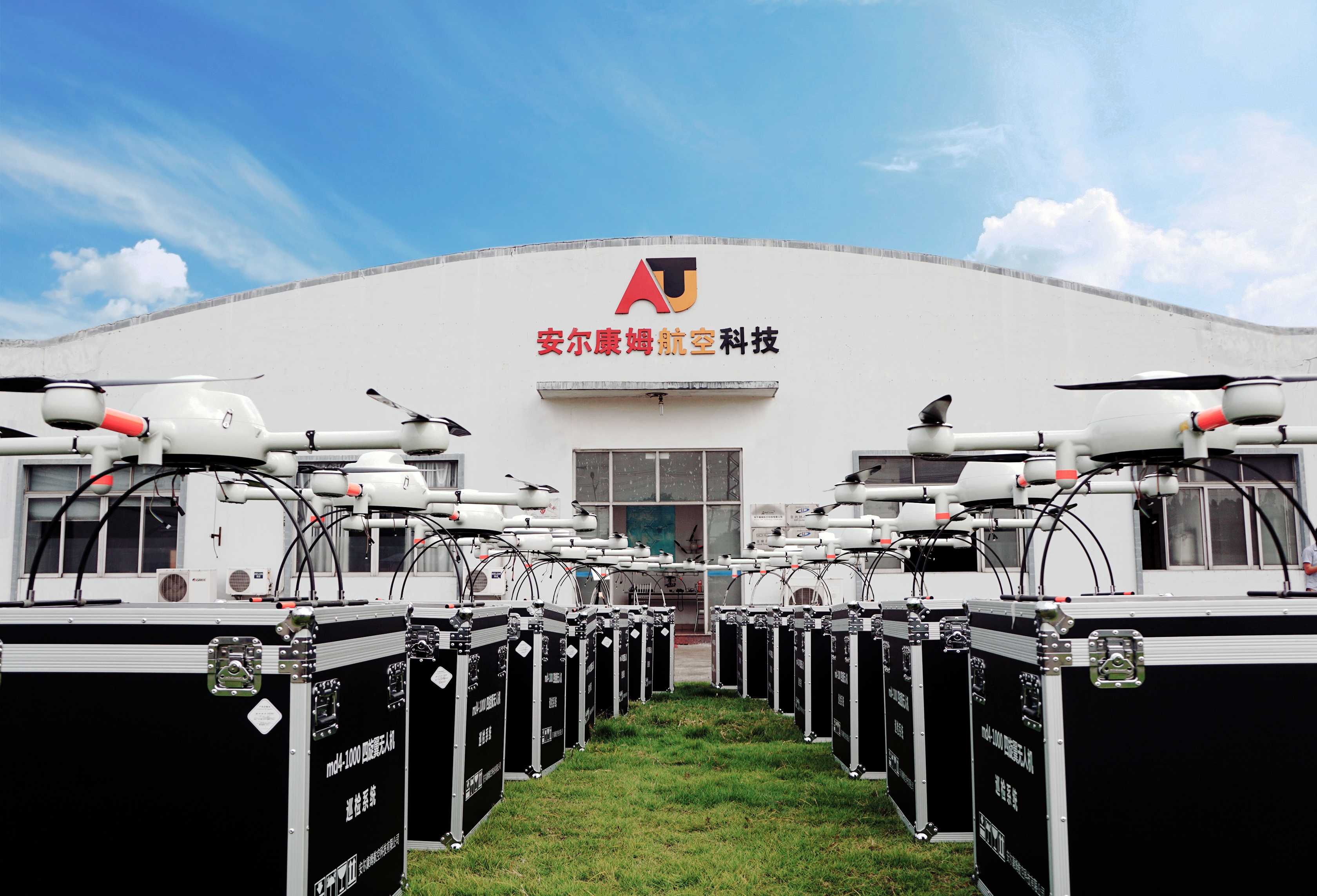 As part of an ongoing global growth initiative, Microdrones has acquired Aircam UAV Technology, a 64-employee Chinese company with its main location in Foshan, an hour-drive from Guangzhou in Southern China, and a branch in Beijing. Aircam has developed a large Chinese and Southeast Asian customer base with a focus on surveying and mapping, utilities and gas industries.
Aircam will be fully integrated with the Microdrones business, brand and leadership team, according to a January 16 press release. The Aircam brand and corporate identity will change to Microdrones, and all aspects of the business will be directed by the Microdrones global leadership team.
Microdrones and Aircam have a long history of working together. Microdrones President Vivien Heriard Dubreuil explains, "For the past decade, Microdrones and Aircam have shared a strong distribution relationship, selling and supporting Microdrones systems to professionals throughout the continent."
Although Microdrones professional drones have been available in Asia (though Aircam) since 2008, Microdrones now has a direct, local presence in the market. All Microdrones technology, products and solutions will be available to customers throughout Asia, subject to applicable export control and regulations.
"We're talking about business oriented, field-proven solutions that will help end-users make better business decisions," says Heriard Dubreuil, adding "Globally, this is the next step in our evolution. In Asia, specifically, this will have a revolutionary and transformative impact for our customers and our business."
According to Francois Gerner, SVP of Corporate Affairs for Microdrones, "This is exciting news for Microdrones, our newly acquired team in Asia, and our respective customers across markets worldwide. Microdrones is investing in its presence in China so we can offer professional solutions to the high potential commercial market throughout the continent. With more than ten years of operation and market experience in Asia, we are thrilled and grateful to welcome the Aircam team to join the Microdrones family."
Completed in late December of 2018, this acquisition hardens a global presence for the rapidly expanding company and its technology platforms."We now command a best in class R&D, manufacturing, sales, service and marketing footprint across six continents, with more than 220 employees worldwide," explains Gerner, further noting that "Aircam brings to Microdrones additional production capacity and a seasoned team, with access to an enthusiastic customer base across Asia."
Microdrones' success and notoriety worldwide is rooted in mastering all of the key hardware and software technologies required to provide fully integrated, professional solutions, according to the company. As one unified company, Microdrones is well positioned to transform customer needs into effective, scalable products and solutions for professionals in all markets and territories.
Despite the name Microdrones, the global technology solutions company doesn't just sell drones, but rather complete commercial packages that include:
The drone, adapted for professional applications,
perfectly integrated sensors,
software and workflow,
service, training and support.
Dr. Mohamed Mostafa, who directs product and solution development for Microdrones, sums it up like this; "Microdrones designs each technical brick of the workflow to be optimized for the application, while supporting production of the best data for end-users. We offer proven systems for professionals in surveying, mapping, mining, construction, land development and inspection. The expanded Microdrones team will provide solutions that help professionals be the best both in the field and at the office. Our easy workflow takes users from data collection through information creation, with one goal in mind: to help them use our technology for better decision making."
By pairing robust drones with cutting-edge sensors, Microdrones offers advanced turn-key solutions designed to make it easy for businesses to start using UAVs for surveying, mapping, construction, inspection, precision agriculture, mining, and other commercial applications.