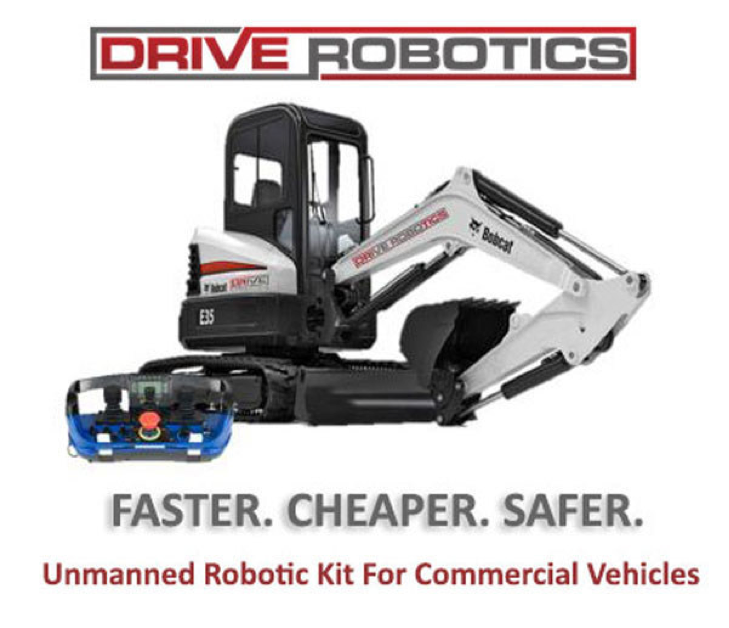 Through QinetiQ North America's new commercial robotics kit, DriveRobotics, demolition and roadside construction companies can convert their manned industrial vehicles into unmanned robots whenever operators face dangerous situations.
DriveRobotics is an add-on applique kit that can be installed in new vehicles as well as existing fleets, according to a news release.
This not only makes operating these types of vehicles safer, it also makes it possible to use them in applications that weren't possible before, according to the release. DriveRobotics was introduced at the World of Concrete in Las Vegas.
"Our system removes the operator from the danger of falling debris, dust and the constant hammer vibration encountered during building demolition," said Dan Deguire, director of engineering and product development for QinetiQ North America's Unmanned Systems, according to the release. "DriveRobotics eliminates the need for a spotter, which lowers cost and increases safety at roadside construction sites."
For more information on DriveRobotics, visit qinetiq-na.com.