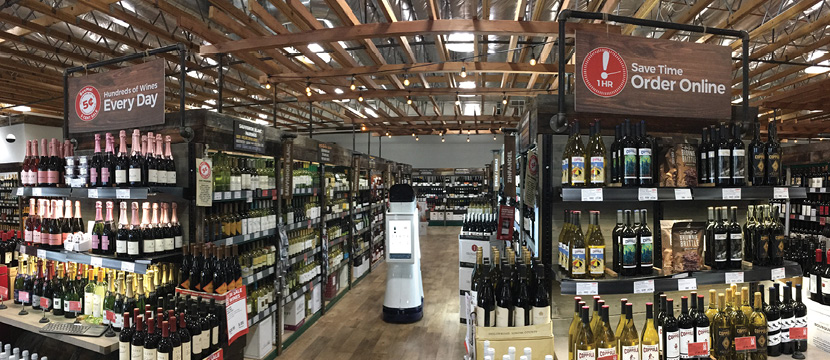 When customers walk into a store, they expect the product they're looking for to be waiting for them on the shelves. If it isn't easy to find, or is out of stock, they're not going to be happy with their experience—which not only costs the store that sale, but possibly future business as well.
Accurate inventory management is critical for retailers, but it is also a mundane, time-consuming task that is prone to human error. It starts with keeping products in large warehouses properly stored and labeled, and continues once those products make it to the store. Retailers need processes to help ensure the products that were supposed to be delivered indeed were delivered and that shelves are properly stocked. Store managers also must worry about theft and items getting broken, which can throw off inventory counts.
To address this pain point, retailers are starting to look to robots—including systems that roam the store aisles to make sure products are correctly labeled and stocked, as well as unmanned aircraft systems (UAS) that help monitor products in their warehouses. Big names such as Walmart have tested systems in their stores, as have regional chains BevMo! and Schnuck Markets. There's also a large focus on automation in warehouses, with some of the bigger retailers beginning to incorporate drones as part of their process.
Implementing this technology to improve inventory management and the customer experience is still in its early stages, so there remains a lot to learn, but the retailers who are starting to adopt it can see the potential it has to change the industry for the better, said Tom Litchford, vice president of retail technology for the National Retail Federation.
"I'm a 35 year retail guy and the pace of change right now is fascinating," Litchford said. "There's a whole cultural shift from my early days in retail to today. You have to try these things to see how they impact operations, but you also have to think about if it's really going to serve the customer better, and if it doesn't work, you have to move on to something else. Robots have huge promise and a lot of people are trying to figure it out."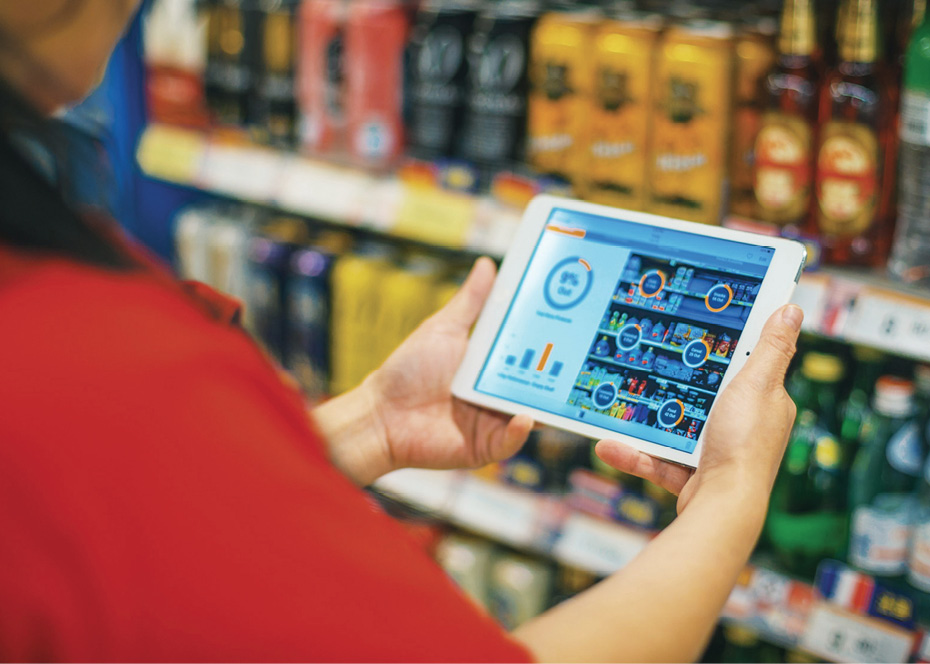 Managing In-Store Inventory
WALMART
If store associates are walking up and down the aisles scanning shelves, they're not spending time doing the best, and most important, part of their job—which is interacting with customers and helping them find what they need. To save time and help make associates more efficient, Walmart is testing Bossa Nova autonomous service robots. The retailer initially tested these robots in a small number of stores in Arkansas, Pennsylvania and California, and recently announced plans to expand to 50 locations across the country. All 50 robots should be working in stores by the end of February, Corporate Communications Director Justin Rushing said.
The robot travels through the store looking for items that are out of stock, missing labels and incorrect price tags, Rushing said. It packages that information and sends it to employees, who can then address any issues the system finds.
"We're testing a lot of things right now, but one is the best way to aggregate all that data and then convert that data into tasks," Rushing said, noting the information must be simplified and useful so employees can react right away. "Associates have mobile technology they use in the stores to help them do their jobs. The information is fed through that tool. It can tell them if there's a price that's wrong in aisle two or if there's an item that needs restocked. They receive that information in near real-time."
The robots also need to be set up to navigate a variety of store layouts, Rushing said, and know what items to look for. The systems use vision light technology to scan the shelves and capture the necessary data.
It's still very early in the process, but initial results show "pretty significant savings in time for our associates," Rushing said.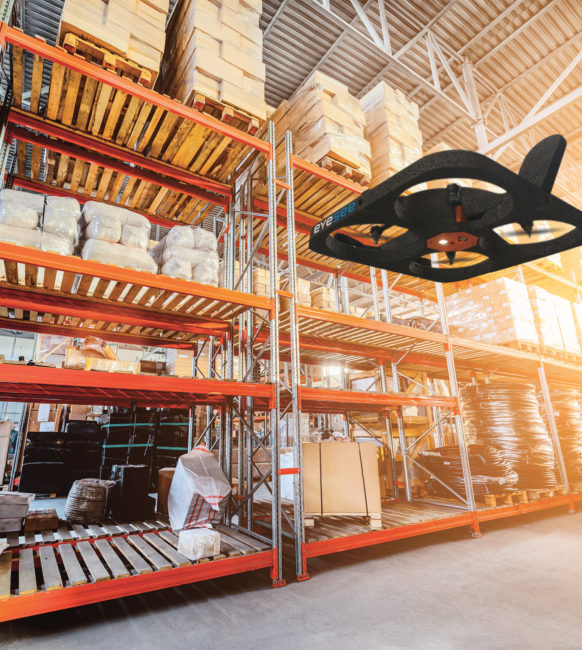 SCHNUCK MARKETS
Schnuck Markets, a regional grocery store in St. Louis, tested the Tally robot from Simbe Robotics in three locations earlier this year, and plans to implement the next phase of testing in 2018, said Dave Steck, vice president of IT infrastructure and application development. They started by putting the system in one of the medium sized stores for a few days to learn more about the technology and to gauge customer reaction. The robot then traversed one of the grocer's biggest stores for about six weeks. Schnuck tested the robots in two more stores before the pilot was completed.
"In a perfect world, you know what's shipped to the store and you know what's sold," Steck said. "But it's not a perfect world. Things get dropped or fall under the shelves and people steal stuff. And what gets delivered to the store isn't always what you think gets delivered to the store. We needed to solve for out of stock conditions and improve the customer experience. One of the vehicles we can use is Tally."
The fully autonomous mobile robot is designed to work in conjunction with employees, capturing high-quality imagery of the store shelves they can use to more efficiently perform their jobs, said Brad Bogolea, CEO and co-founder of Simbe Robotics. The solution is designed to close the gap between supply chain and point of sale. Just because a product left the distribution center doesn't mean it ended up on the store shelf, and retailers need to know when it doesn't.
Tally uses computer vision to identify key insights, including if a product is in the right place. The information is uploaded and processed in the cloud, and the system then makes that information available to the team on the ground through mobile computing and tablets. Corporate leadership also has access to the actionable information through the company dashboard, giving them insights into what's happening at each store. They can see how well a store is performing, look at shelf health, and determine how often items are misplaced or priced incorrectly.
The robot is equipped with a suite of sensors that helps it understand the world around it, including 3-D cameras, IMUs (inertial measurement units) and LiDAR, Bogolea said. By fusing these elements together, Tally can map the environment and understand precisely where it is in that environment. Tally uses advanced computer vision technology to deconstruct what it sees on the shelf, and can identify every shelf tag or price tag. It also can identify where the holes are, and if employees need to restock a missing item.
Members of the Simbe team were on hand during testing at the Schnuck stores to help ensure implementation went as planned, Steck said. The robot was able to map the stores in about two hours. Once that was done, it moved on to the more complicated task of determining where each shelf segment begins and ends and what exposure setting was needed to properly scan the items. The grocer gave Simbe planograms (what stores use to define which items go on the shelf and how many spacings those items get) that were then ingested into Tally's software.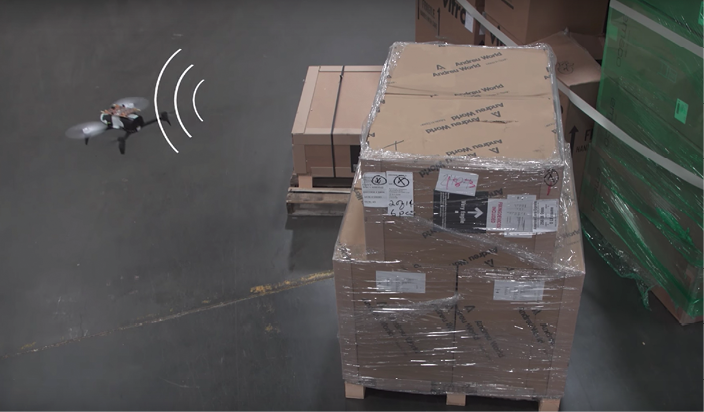 Retailers have thousands of products to manage, so it's difficult for them to know what's on their shelves in real time, Bogolea said. An average grocery store, for example, has anywhere from 40,000 to 70,000 products, while a store like Target has more than 100,000. It takes about 20 human hours to audit 10,000 products. For a store that's Target-sized, that's 200 hours per week auditing shelves. In a smaller store like Walgreens or CVS, the number of hours falls between 25 and 50.
"By the time a human completes an audit, the store has already undergone dynamic change, so you don't get a complete look at things," Bogolea said. "Tally can analyze 15,000 to 30,000 products per hour depending on the size of the store and how much the robot has to traverse."
The information is uploaded by category and is available in almost real time, Bogolea said. The goal is to provide results for nearly every category, if not every category, before the complete audit is finished.
Because of the time savings, stores can complete audits several times a day, Bogolea said. For example, many grocery stores that have implemented Tally perform three—one in the morning to validate restocking happened over night, one in the afternoon to address any holes, and then again in the evening to help provide stockers with better insights into what areas they need to focus on before they start their shift.
For the team at Schnuck Markets, the pilot test showed them how accurately Tally could read their tags and determine if something was out of stock or priced incorrectly. In the next phase, they want to focus on the interface and quickly delivering the information to store associates so they can take action, which might mean checking the back room for the missing product, ordering the item if need be and, if it is indeed out of stock, determining why.
The grocer does intend to deploy the robots in other stores, but Steck doesn't know if that means all 100 stores or just certain ones. No matter how many Schnuck stores Tally finds a home in, Steck knows they have the right infrastructure in place for the system to work (which he said is critical for other retailers considering implementing a system like Tally). One of the biggest challenges is making sure the store's design doesn't hold the system back. In one of his stores, for example, someone had to open a door so Tally could make its rounds and then come back to its power source. Having the right design is key to enabling these systems to do their jobs without any human interaction.
"This is collecting an immense amount of data about the store and shelf conditions, and the analytics we've derived mirrors some of the data we already have, which becomes very powerful as well," Steck said. "From an industry perspective, I think other retailers are going to recognize this. It's already starting to grow. But retailers who don't have the right infrastructure are going to struggle to keep up."
BEVMO!
Earlier this year, BevMo!, a beverage store in California, implemented a robot from Fellow Robots into one of its stores. The system performs inventory management duties but also has another function: interacting with customers.
Teaching the robot to navigate the store was a bit of a challenge (it wandered outside the front door at one point) but now the team is working on improving the user interface and the way the robot interacts with customers, said Bob Graham, BevMo!'s senior vice president and chief information officer.
If a customer comes into the store looking for a red wine, the system can bring the product up on the screen and then take that customer directly to the bottle, offering details about the wine along the way, Graham said. Customers can also ask questions about a product, with the artificial intelligence (AI) engine running in the cloud providing the answer—similar to what you might experience with Alexa or Siri. The system also can help associates locate a specific item to bring to a customer, improving the experience in both cases.
To successfully implement this system, BevMo! needed a quality wireless infrastructure, which was already in place, as well as a strong master data platform for the system to access, Graham said.
"It's really about the AI platform," he said. "Content management is a big piece of this. For instance pairings—what goes great with this wine, what's the source of the wine, who created the wine? All of those things cause the customer to engage, and if we're asking questions back and forth through a device like this, you need great content so you can have a more in-depth conversation with the customer. They'll buy the product they're looking for and maybe an additional product or service because we're providing value."
While the beverage store's main focus is on using the system to improve customer service, the robot also handles inventory management tasks, Graham said.
The AI engine learns about a product and its location and then interacts with a manager's workbench, he said, and gives the manager various tasks that need to be attended to in the store. Associates can access an iPad app to identify these tasks. For instance, the robot scans the cold area in the afternoon to make sure there is product for customers who want to buy a chilled wine or beer after work. The robot then sends a message to the workbench to communicate which slots need to be replenished. It also sends a photo of the shelf tag. Once the beverages are stocked in the proper slots, the associate can mark the task as done and move on to the next item on the list.
"We're able to think about the scheduling process the same way we would schedule an associate for various tasks," Graham said. "The cooler is a big deal. At the end of the day, if we provide better service it might lead to one more bottle in the basket."
Back in the Warehouse
There's also plenty being done to automate warehouses, making the process more efficient and leading to better accuracy, Litchford said. Amazon's efforts are the most publicized, but other retailers are starting to follow suit. One retailer has totally automated the store pick and ship, which is the process of locating ordered products and then preparing them for shipping, in its distribution center for both store and customer orders, he said. This enhances shipping speeds and also helps improve order accuracy. While most operations aren't there yet, it's certainly where the bigger warehouses are headed.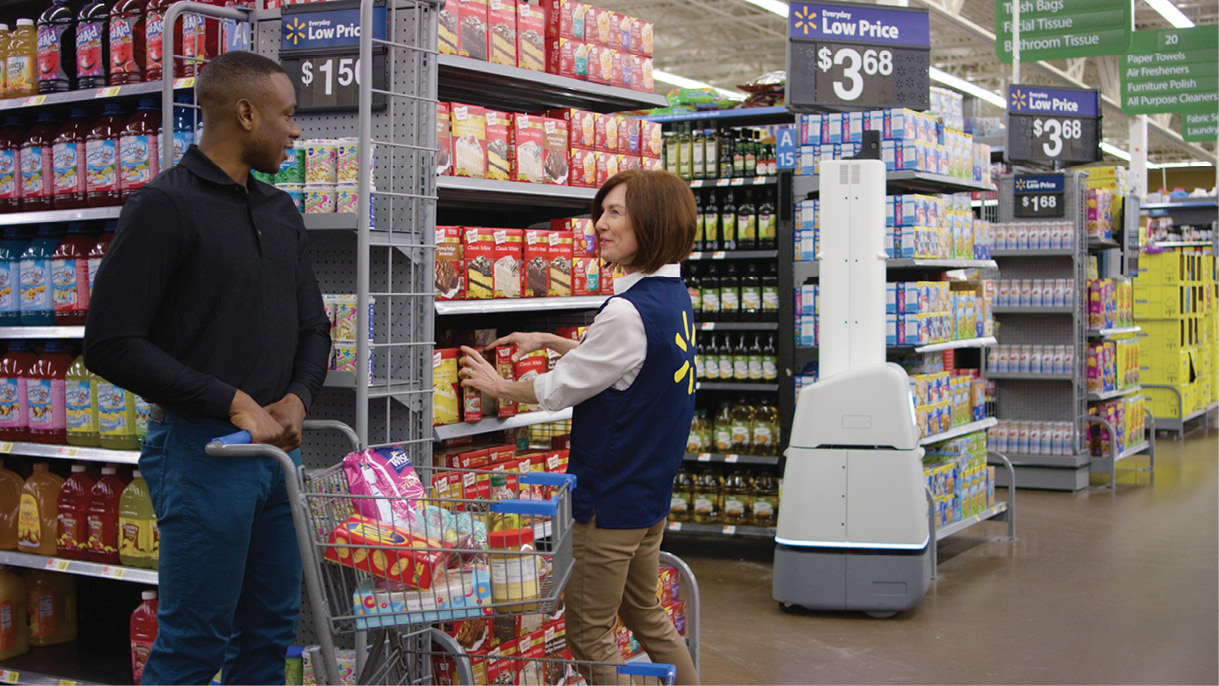 Drones are also becoming part of inventory management in large warehouses, with companies like PINC Solutions developing technologies that make it easier and safer to keep track of products no matter how high they're stored. The drone, PINC Air, can fly over large areas, both indoors and outdoors, to provide accurate inventory reconciliation.
Depending on the warehouse's labeling system (they're all different), the PINC system uses RFID (Radio-frequency identification) and OCR (optical character recognition) to identify inventory, CEO Matt Yearling said. With RFID, electromagnetic fields automatically identify and track tags attached to objects, while OCR uses computer vision to read bar codes or other labeling systems to determine what an item is.
When flying inside, the UAS relies on simultaneous location and mapping (SLAM) to navigate, Yearling said. Like a person, it has depth perception and stereo vision. Using this technology, it understands how to navigate around the environment because it understands what the environment looks like. The sophisticated software makes the UAS capable of 3-D mapping, navigation, inventory identification and location accuracy.
The system is also able to safely fly in tight spaces and narrow aisles, which are common in most large warehouses, Yearling said. Right now batteries are the system's main power source, but PINC is also flying hydrogen fuel cells on their drones and testing newer battery types for enhanced longevity.
When a company decides to implement the system, PINC goes to the facility to get a better understanding of how they handle their inventory and the business problem they're trying to solve, Yearling said. They then map out the environment, label the merchandise, train optics if necessary and take video associated with the environment.
Once implemented, the system is typically flown during quiet time when there aren't many workers in the facility, Yearling said. There are people there to monitor the drone's progress, however, and to make sure it's safely doing what it's expected to do.
Using the systems, companies can increase inventory accuracy in their warehouse to close to 99 percent, Yearling said, which can save millions of dollars, even more if they have multiple warehouses (and many do).
"You have people moving stuff in warehouses all the time and things get lost, misplaced and stolen," Yearling said. "Accuracy is important to deliver on customer commitments. The last thing you want is to have sold something and not deliver on the commitment. The concept of inventory shrinkage is a big problem and inventory accuracy has significant ramifications for product velocity. If I don't know where something is, I can't pick it and ship it. I have to hunt around and that's wasted time. And often companies have more inventory than they need. If they knew exactly where everything was in their supply chain it would save hundreds of millions, if not billons, of dollars in inventory carrying costs."
While ground robots work great inside stores, Yearling said drones are much more effective in warehouses. Ceilings in warehouses can reach more than 30 feet high—well beyond a ground robot's line of site. In some cases, employees don't bother to check inventory that's stored where it can't be easily reached, leading to inaccurate inventory records. Some might use binoculars to try to track items while others employ expensive equipment that requires strapping someone into a lift so they can get to the products—which can be dangerous in a busy warehouse. A drone, on the other hand, can quickly fly by, complete the scan and move on to the next item.
Incorporating this technology makes the most sense for large warehouses that are 100,000 square feet or more. PINC is working with big-name companies from a variety of verticals, not just retail, with warehouses that fit that description, but Yearling can't go into details just yet.
The Hardis Group, a France-based company that manufactures the Eyesee inventory drone, is also starting to deploy its system in large warehouses. They're still in the beta testing phase but have developed a fully automatic indoor UAS designed to simplify, secure and accelerate inventory stock checks. Hardis plans to launch a commercial and industrial version of the UAS in 2018, Business Developer Adeline Liapis said.
The drone features an anti-collision system and a 360-degree detector for approaching objects, so it can safely fly through warehouses, Liapis said. It has a self-contained lighting system that allows it to operate in the dark, and the ability to land automatically if one of the sensors fail.
For flight control, the firm's Eyesee drone is equipped with a Wi-Fi router that provides commands to execute the flight plan. It also features an on-board camera and indoor geolocation technology that allows it to move using a predetermined flight plan and to capture data from the pallets. If a pallet has several labels, it can identify the one needed for inventory control. The drone then associates the captured image with its position and automatically translates its 3-D position into a storage location. It also can detect when an item is missing.
The real-time video feedback and HD photo transmission, made possible through an Android app that runs on a tablet, allows the operator to follow the mission in real time, said Stéphane Cadenet, who developed the drone. All the information it collects is sent to the warehouse management system (WMS). The system is compatible with every WMS and enterprise resources planning (ERP) solution.
Eyesee is easy to implement into a warehouse, Cadenet said, and there's no need to make any changes to the infrastructure. The drone can be flown right out of the box and makes it possible to perform inventory checks more often, while increasing safety and accuracy.
Researchers at MIT are also working on a solution to solve the inventory management challenge, and the result of that is RFly, a UAS-based wireless system that scans and locates items. Many retailers use battery-free RFID stickers to track products, but the problem is they have a limited communication range, said Fadel Adib, the Sony Corporation Career Development Assistant Professor of Media Arts and Sciences at MIT. Drones could help with this, but the challenge is the cameras they carry would struggle to locate items hidden behind another object or under a stack.
To overcome this, the team developed a circuit that acts like a reader. Once it's put on a drone, it eliminates the range problem.
"The drone forwards information back and forth and doesn't need to do computation, so you're not using computation resources and draining power," Adib said. "The reader shines a signal to power up the sticker, which responds with the identifier. The response is sent back to the reader. The signals are captured back from the wireless stickers to identify them and locate them with high accuracy."
The circuit can be placed on any drone, Adib said, and has the ability to capture thousands of RFIDs per second.
The team has been working on developing the circuit for about a year, and knew they needed a solution that was safe to fly around people and that was light enough to be mounted on a UAS, Adib said. They also had to make sure they were able to get a very accurate location, which meant the information being forwarded between the reader and the sticker had to be forwarded quickly.
The drone is being tested for safety, and Adib is in talks with companies who are interested in doing full-scale pilots.
Looking Ahead
As technology continues to evolve, more retailers will begin to adopt systems like these to help manage inventory and perform other tasks. Those who don't will likely get left behind, Bogolea of Simbe Robotics said. Now is the time to embrace technology, and to learn what works best, whether that means adding automaton to warehouses or implementing robots inside stores. There are various technologies available to help make retailers more efficient and there are more on the horizon.
"You either adapt or die," Graham of BevMo! said.
Eventually, Adib said, the warehouse drones being developed today will be able to communicate with robots who can pick the items, rather than sending a human. Robots will begin to routinely help humans with other various warehouse tasks, such as restocking misplaced items, making the process even more efficient.
Adding robots is not about taking jobs away from humans, Yearling said, it's about completing jobs that weren't getting done in the past and saving companies from the significant financial losses inventory management problems cause.
"What we're seeing now is all about the labor and how to augment and make them (workers) more efficient," Yearling said. "There is a significant future for this type of technology in the short term to augment people. In the warehouse of the future, inventory won't be touched by humans and errors will not occur. This (drones) is just one piece of technology that can do that."
We can also expect robots to become a more common sight inside stores, doing their part to enhance efficiencies, save retailers money and ultimately improve the customer experience.
"This is something that will really separate retailers," Bogolea said. "Retailers will need to embrace technology to remain relevant."