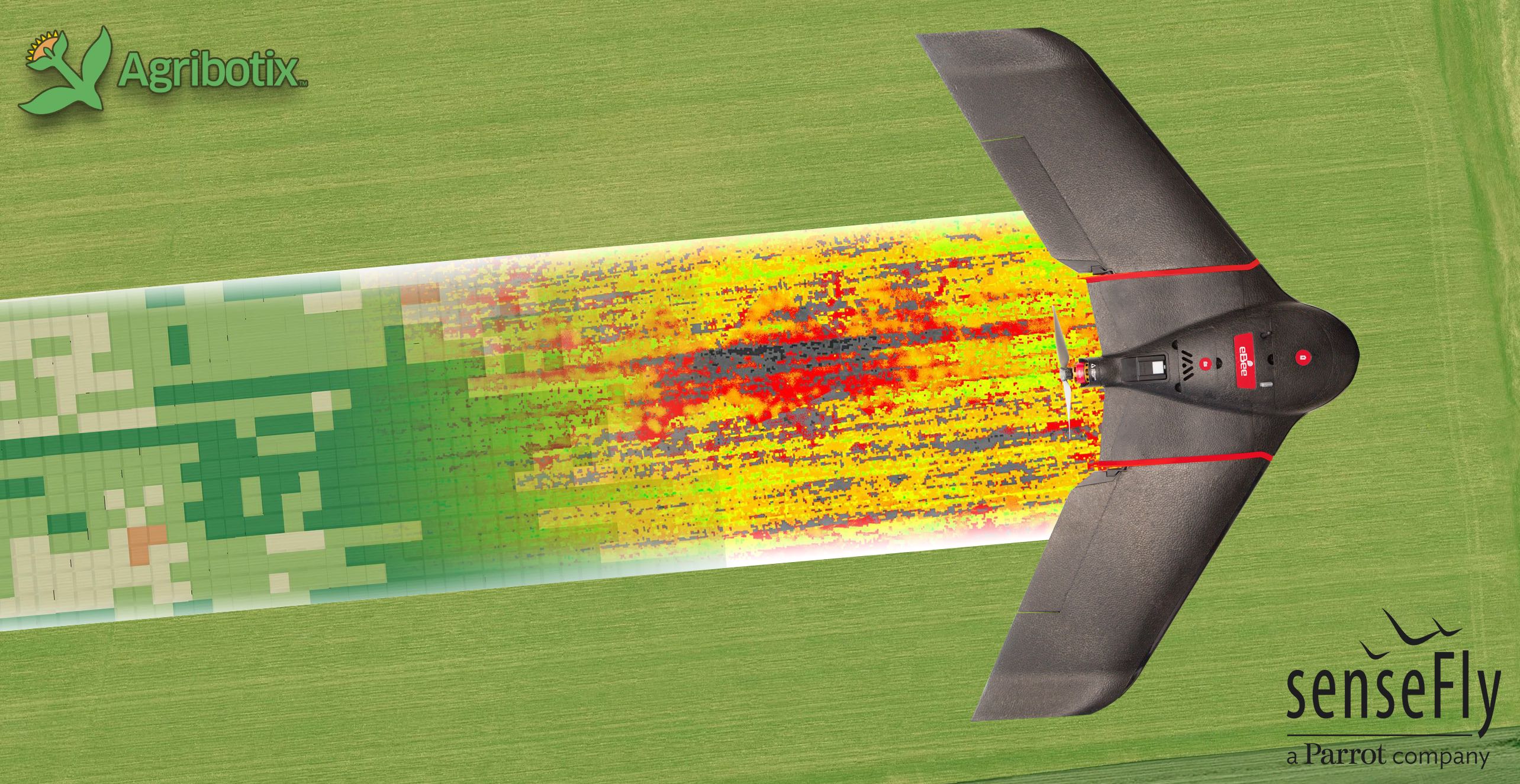 senseFly recently formed a partnership with Agribotix to offer agricultural clients a professional grade end-to-end drone and data processing solution.
The partnership combines the eBee SQ, a long range agricultural unmanned aerial system (UAS), with Agribotix's FarmLens cloud processing platform, according to a news release, and will make it easier for users to collect and analyze aerial data.
The eBee SQ is built around Parrot's Sequoia sensor, which features multispectral sensors that capture calibrated data across four distinct spectral bands along with RGB imagery in one flight.
Bundling the FarmLens Professional subscription with the eBee SQ makes it possible for users to perform the full crop scouting workflow in the field, according to a news release, which includes flying large areas efficiently, capturing ground truthing images, making notes, and sharing detailed information about trouble spots with farmers from the field.
"The combined solution of the eBee SQ and FarmLens is a great fit for people who are looking for a simple, yet powerful, 100% agricultural solution," Agribotix CEO Lou Faust said, according to the release. "After evaluating the fixed-wing options available today, there was no question that the eBee SQ is the easiest to use long-range drone on the market. It also has the best-in-class agricultural sensor, while FarmLens does the heavy lifting in the background, returning superb quality data presentation via the Agribotix Digital Scouting Report and enabling farmers to make time-critical adjustments."