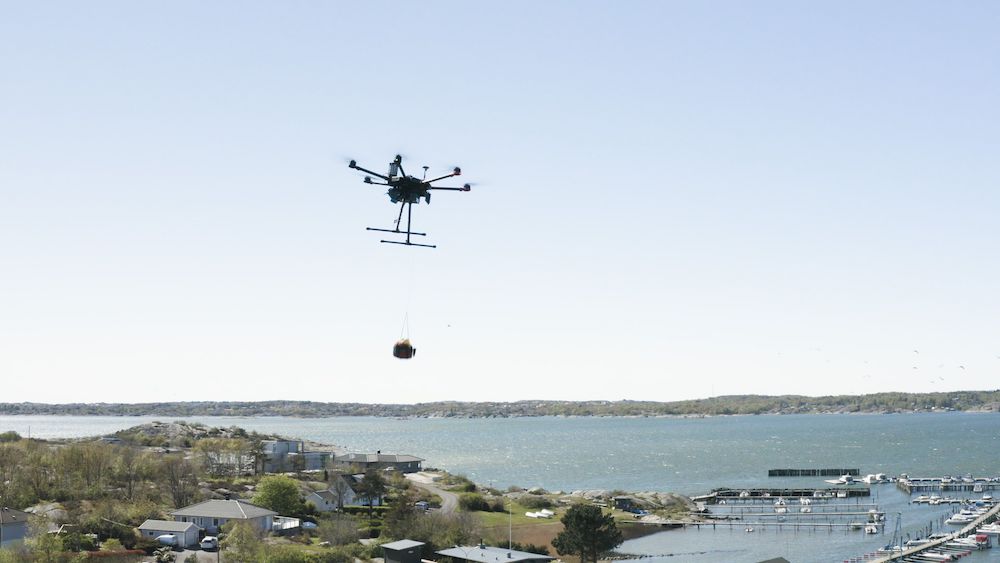 Beginning in June, drones will deliver Automated External Defibrillators (AEDs) to help save cardiac arrest victims in Sweden, allowing bystanders to use the life-saving device before medical professionals arrive.
Everdrone recently announced its drone system will be part of the clinical trial, which will run through September, according to a news release. Put together in collaboration with Sweden's national emergency call center, SOS Alarm, and the Centre for Resuscitation Science at Karolinska Institutet (KI), the trial will serve more than 80,000 residents in the Gothenburg area of Sweden.
"By combining our state-of-the-art drone platform and know-how in the regulatory space, we are finally able to launch this life-saving application," Everdrone CEO Mats Sällström said, according to the release. "The collaboration with SOS Alarm and KI has been absolutely crucial for the realization of the concept in terms of being able to perform a swift alarm response, and to manage the medical and ethical issues involved."
As part of the study, three drone systems will be placed in designated locations and will respond to emergency calls within a 6 km radius. A drone will be dispatched at the same time as the ambulance, enabling it to arrive at the scene first. Once it does, the AED will be lowered to the ground while the drone hovers at 30 meters altitude, eliminating the risk that comes with landing a drone close to people. Operators will then instruct bystanders on how to use the AED.
The project received funding from the Eurostars-2 Joint Programme with co-funding from the European Union's Horizon 2020 Research and Innovation Programme. The outcome of operations will be evaluated within a research study conducted by KI.
"We see enormous potential for this type of fully-integrated drone system," said Andreas Claesson, Associate Professor at KI, according to the release. "This study is unique, the first of its kind in the world, and we look forward to objectively evaluating the project together with Everdrone and SOS Alarm."