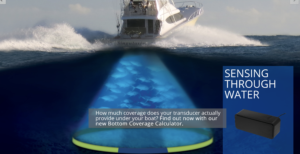 The increased demand for maritime systems that can collect information for organizations and governments in sectors such as defense and security, oil and gas, oceanography, and hydrography is driving today's development of Unmanned Maritime Vessels. Growth in the commercial exploration segment of the market is attributed to the expanding use of Autonomous Underwater Vehicles (AUVs) and Autonomous Surface Vehicles (ASVs) in applications such as surveys and seabed mapping, offshore drilling, and pipeline inspection.
"We've experienced considerable growth in our oceanographic survey business in the past twelve months," stated Susan Bennett, Business Development Manager at AIRMAR Technology Corporation. Bennett added, "As a result, Airmar has significantly broadened the company's offerings to include a comprehensive suite of ultrasonic transducers that includes over 150 different piezoceramic element and array options, an extensive housing portfolio and customized solutions for nearly every offshore platform."
The acquisition of MSI Transducers, an Airmar-owned company, has significantly broadened the company's offerings to include MSI's design and manufacturing of high-performance composite transducers suitable for full ocean depth. "The integration of MSI's piezocomposite technology, engineering, and manufacturing capabilities has strengthened and broadened both companies' ability to service our existing and growing customer base," stated Ryan Pellecchia, Director of Businesses Development and Operations at MSI Transducers.
AIRMAR, located in Milford, New Hampshire, and MSI co-exhibited at this year's Oceanology International 2018 earlier this month in London. AIRMAR's product line also features a line of GPS/Heading products.