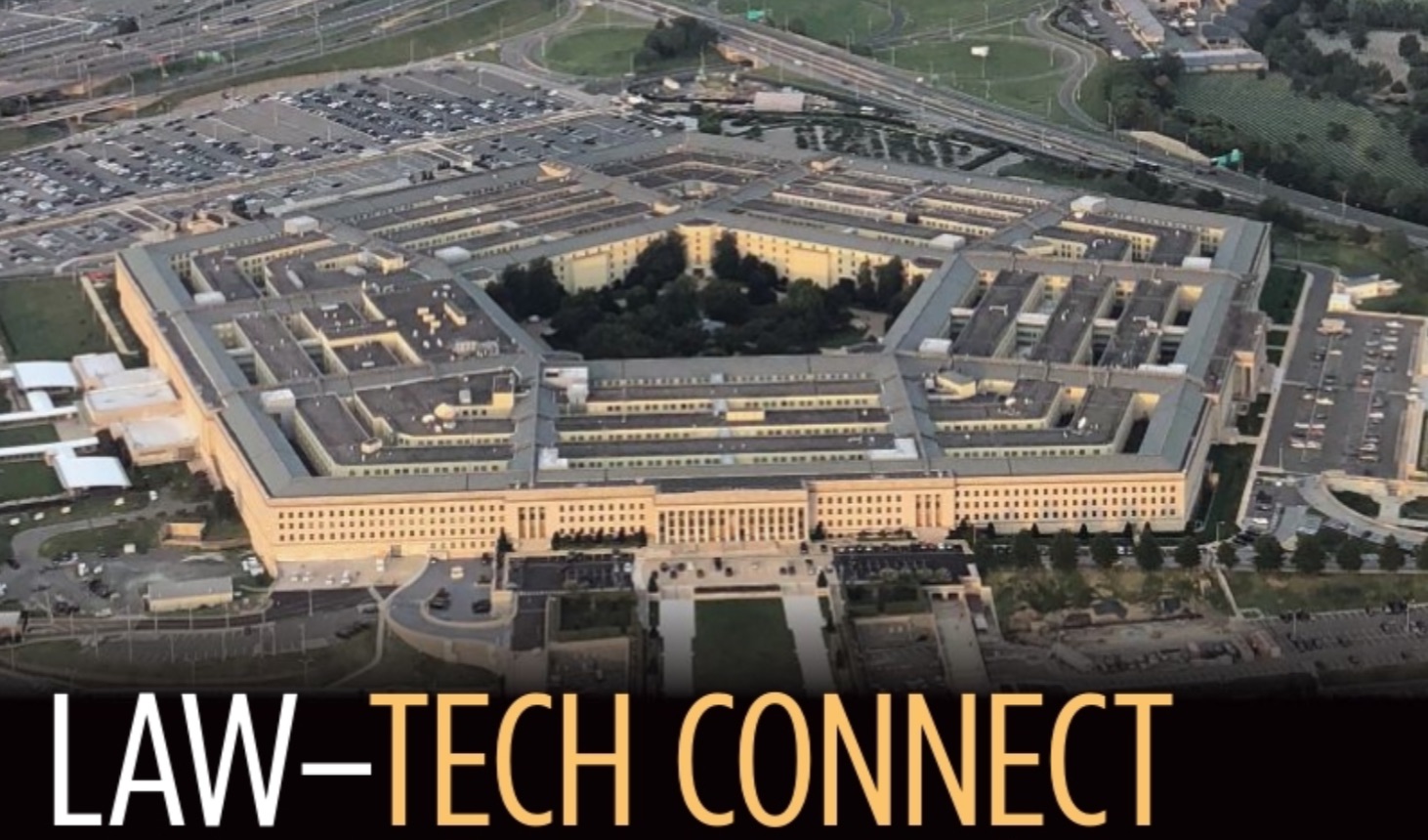 A Guide to How Technology Transfer and Transition Links Federal Technologies to the Marketplace.
Terminator 3: Rise of the Machines, or T3, opens with the voice of its hero, John Connor: "The future has not been written. There is no fate but what we make for ourselves…"
And so it is too with the other T3, the one you may not have heard of—Technology Transfer and Transition. This T3 is the way the federal government, including the Department of Defense (DOD), links federal technologies with the marketplace, and ultimately, the mission. On a macro-scale, T3 is about improving the economic, environmental and social well-being of the U.S. through collaboration across the innovation ecosystem, at all levels.
Perhaps including your business.
To break it down, Technology Transfer is focused on moving federal tech from federal laboratories to the commercial sector, with significant partnering opportunities from end to end. The additive third "T" is about Transitioning those commercialized technologies back to the warfighter (note: T2 and T3 will be used interchangeably here). T3 includes Spin-Off activities that focus on the commercial viability of DOD-developed tech; Spin-On activities focus on the national security utility of technologies developed outside the DOD; Dual-Use activities have both defense and non-defense applications.
Billions in federal lab research and development (R&D) dollars are poured into facilities, equipment, grants and research. Plugging into these resources through joint research projects, personnel exchanges, licensing opportunities and more can be a game-changer in the autonomous space.
THE RISE OF T3
In 15 USC 3701(2), Congress enacted T3 to encourage cooperation among academia, federal laboratories, labor and industry. "Technology and industrial innovation" could offer an improved living standard, increased productivity, creation of new industries and jobs, improved public services and "…enhanced competitiveness of United States products in world markets." Congress also recognized that private companies, both large and small, are in the best position to commercialize scientific breakthroughs for their own use, and for the public good.
To facilitate this,15 USC 3710 authorized the creation of the Federal Laboratory Consortium (FLC) for Technology Transfer. The FLC develops T3 training, facilitates the use of T3 mechanisms and acts as a clearinghouse for technical assistance. Normally, navigating federal systems can be confusing, but in the T3 space, the FLC has created a helpful Toolkit to take your ideas and business to the next level through collaboration.
UNDERSTANDING THE MACHINE
The FLC's Toolkit provides a comprehensive FLCBusiness page—federallabs.org/flcbusiness—which allows for one-stop-shop searches about federal labs, facilities, equipment, available tech, publications, funding and programs.
A quick search of "unmanned aircraft" on the FLCBusiness page search engine generated 1792 hits. An example of available UAV tech for licensing is the Safe2Ditch autonomous crash management system, developed by the National Air and Space Agency (NASA) at Langley, which uses remaining control authority, intelligent algorithms and machine vision "to get the vehicle safely to the ground in the event of an unexpected critical flight issue." Other lab facilities and equipment that pop up offer vibration tables, drop towers and icing capabilities.
What you want to do with the feds—use a facility, get a tech license, etc.—will drive the type of agreement required to make it happen.
No idea what deal to strike? The FLC also provides an extensive T2 Mechanisms database. These mechanisms enable appropriate non-FAR (Federal Acquisition Regulation) authorities/transactions for collaborators. They're worth reviewing. For the DOD, to cite an important example, Directive 5535.3 (DOD Domestic Technology Transfer (T2) Program) and Instruction 5535.8 (DOD Technology Transfer (T2) Program) establish policy, assign responsibilities and prescribe procedures for implementing T3 programs.
T3 AGREEMENTS
Collaborative R&D agreements are a great way for businesses to leverage federal resources. Here's a quick roster of the most common agreements:
• Cooperative Research and Development Agreements (CRADA) allow a federal lab to partner with a business and provide non-cash resources such as personnel, facilities, equipment, intellectual property or other resources. A CRADA is contract-like but does not require competition.
A recent T3 success story involved a CRADA between the Air Force Research Laboratory (AFRL) 711th Human Performance Wing, Airman Systems Directorate, Battlespace Acoustics Branch and Owens Corning to protect the public from noise generated by commercial small UAS (sUAS). Specifically, Owens Corning measured the acoustic characteristics of UAS platforms in its world-class Acoustic Research Laboratory in Granville, Ohio, which contains three reverberant chambers and an anechoic chamber. This enabled precise sound measurements that acoustically simulated a drone in the sky at a high altitude.
• Material Transfer Agreements (MTA) specifically allow a business partner to provide materials to a federal lab solely for experimental testing and analysis. The feds provide the results directly back to the partner, which then keeps the data as its own. No additional collaboration occurs.
• Information Transfer Agreements (ITA) allow the feds to share government-developed software executable files, source codes or both with industry or academic partners.
• Educational Partnership Agreements (EPA) can occur between a defense laboratory and an educational institution for pre-kindergarten and up. These exchanges focus on STEM, business, law and T3, from providing federal lab faculty for course creation to transferring excess equipment.
• Commercial Test Agreements (CTA) provide access to unique resources, such as personnel, equipment, manufacturing and design services, structural analysis and modeling support for testing, and other materials for use in independent R&D programs. CTAs are sometimes confused with MTAs; here, business partners must pay to test and to access CTA services rendered in the federal lab.
• Partnership Intermediary Agreements (PIA) are a unique authority that permit the feds to link up with entities that can facilitate joint projects and/or technology transfer between labs and private industry, including identifying federal tech that can be licensed and commercialized. The DOD has several overarching PIAs that businesses can use to interface with the Department.
TechLink is the DOD's primary national T3 partner focused on technology licensing. Through this PIA, more than 1,000 inventions have transferred to industry partners (techlinkcenter.org). DOD partner MilTech works to transition new technologies to the warfighter, offering expertise from design review to cost, manufacturing and vendor/partner identification and assessment (www.montana.edu/miltech/). Another DOD partner, FirstLink, connects fed tech with the private sector, specifically geared toward the U.S. first responder community (https://dodfirstlink.com). Each military department has additional PIAs as well.
• Patent & Software Licensing Agreements for government-owned software and patents are a way for federal labs to grant licenses to the private sector. IP databases allow for reviewing potential areas of interest (e.g., techlinkcenter.org/). They include both federally funded and non-funded exchanges.
• Personnel Exchange Agreements (PEAs) enable the exchange of scientific and technical personnel among academia, industry and federal laboratories, whether federally funded or non-funded.
The FLC website contains sample agreements in FLCBusiness, under "Reference Materials," that can be reviewed in advance before engaging with a lab. Still, nuances require review, usually with an Intellectual Property attorney, to determine the best fit.
INFORMAL TOOLS
More-informal tools allow collaboration with federal labs and facilitate common technology interests. Interchanges, conferences and publications by and among colleagues are also basic informal T3 mechanisms. Private consulting services to laboratories can be obtained using contracting authorities and, conversely, lab personnel may be provided to industry as consultants under certain circumstances.
Guidance for mechanisms such as clinical trial agreements, commerical evaluation license agreements, Space Act Agreements, etc. also exist. Some are agency-specific.
LEVERAGING TO LAUNCH
"Technology Locators" on the FLCBusiness site can help you find contact information for a laboratory representative, who can help you finalize all necessary arrangements. Each military service and participating Defense Agency has implemented guidance with a formal Office of Research and Technical Applications (ORTA).
The Sky(net) is the limit in DOD T3. As John Connor once said: "Maybe the future has been written. I don't know; all I know is what the Terminator taught me; never stop fighting. And I never will. The battle has just begun." Engage with federal labs through T3 and see how you can bring your business to greater heights, while also benefiting the warfighter and the common good. I guarantee…you'll be back.