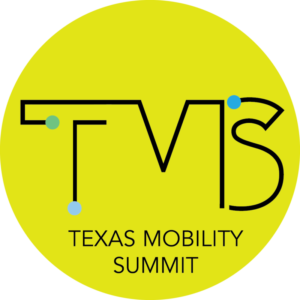 The Texas Innovation Alliance in partnership with the City of Arlington, North Central Texas Council of Governments (NCTCOG), and metropolitan regions across the state are coming together to host the third annual Texas Mobility Summit on October 28-30, 2018. The goal of the Summit is to address common mobility challenges, showcase active and shovel-ready projects, and open the door to public-private partnership opportunities.
As a leader in mobility and innovation, the Texas Innovation Alliance invites you to join teams of transportation agencies, research institutions, industry thought leaders, and policymakers in advancing and deploying the roadmap for Texas' transportation future.
In other transportation news, Texas just released a statewide automated vehicle procurement, taking another step forward in enabling automated vehicle development.
Transportation is the new frontier in the emerging technology market, and Texas is at the leading edge. HGACBuy in partnership with the NCTCOG and Texas Innovation Alliance have issued a joint request for proposals (RFP) for automated vehicles (AVs) solutions. The goal is to establish one or more blanket type contracts for use by member transportation agencies – including several of the leading cities, fleet operators, and transit agencies across Texas.
Automated vehicle developers, major automotive manufacturers, technology companies, and others are encouraged to apply by July 12, 2018 and qualify for the ability to offer automated vehicles and services to government agencies who are members of HGACBuy throughout Texas and nationwide. The joint procurement is a statewide catalyst for deployment and streamlines the competitive bidding process into a single application, saving significant staff time and tax payer dollars.
The joint RFP is a direct conduit into the Texas mobility market. Texas is strategically investing in a portfolio of advanced mobility projects, including a number of connected and automated vehicle deployments, designed to prepare the transportation system for rapid change while positioning Texas for untapped economic opportunities. Regions including Houston, Austin, San Antonio, El Paso, and the Dallas-Fort Worth-Arlington area are leveraging their resources to develop solutions in partnership with the private sector to the state's urgent mobility challenges and desired safety improvements.
Five of the top fifteen largest cities by population and six of the fastest-growing cities are now located in Texas. Motivated by rapid change, an increased cost of living, and the need to support an on-demand economy, metropolitan regions throughout the state are looking beyond traditional infrastructure projects to develop a suite of innovative solutions.
Why Automated Vehicles? The advent of connected and automated vehicles offers tremendous potential. First and foremost, connected and automated vehicles can save lives. Over 3,700 people were killed on Texas roadways last year and technology can play role in reducing that number, according the Texas Innovation Alliance. In addition, more and more drivers are experiencing hour-long commutes, and automated vehicles are one way that Texas can relieve congestion in order to keep pace with the population and economic boom.  While the technology requires further development, the RFP presents an opportunity for the public and private sectors to partner with one another in order to achieve multiple proofs of concept in safe and controlled environments.
What makes Texas stand out is its coordinated and incremental approach. Cities, transportation agencies, and research institutions are actively collaborating as an action network – the Texas Innovation Alliance – to tackle the state's most pressing transportation challenges.  The Alliance was essential to Texas becoming the only state designated by USDOT as an Automated Vehicle Proving Ground and has continued working with the regional teams to assess community needs and develop corresponding local use cases.  Following the Texas Mobility Summit in 2017, champions in the Alliance organized and spearheaded the development of the joint procurement.
Another essential feature of the Texas market is its enabling legislation.  Enacted last year, the Texas Legislature passed Senate Bill 2205, which implements safety requirements and defines basic terms relating to AVs and automated driving systems — paving the way for AV deployment and signaling to the private sector that Texas is open for business.  Through the leadership of the Texas legislature, several innovative regions are moving forward with putting plans into action and championing this statewide procurement:
The City of Arlington has deployed an EasyMile automated shuttle as a circulator around the Globe Life Park in Arlington.  Most, recently the City of Frisco and Denton County Transportation Authority announced a partnership with drive.ai to pilot a self-driving service along two routes in its retail arena.
The Board of Houston METRO recently approved its plans for an autonomous shuttle in the University District and has issued a separate RFP focused on its trial.  The City of San Antonioalso recently presented to its City Council and plans to issue an RFI this summer to demonstrate automated vehicle applications for a number of local use cases.
Additional public agencies include the City of Austin, City of Plano, City of Grand Prairie, and others who are seeking to deploy automated vehicle technologies and services in alignment with community needs.
Overall, this statewide RFP for automated vehicle solutions is one of the key ingredients for Texas setting the right conditions for an emerging mobility market: a coordinated approach, enabling legislation, and a commitment to meaningful partnerships with the private sector.