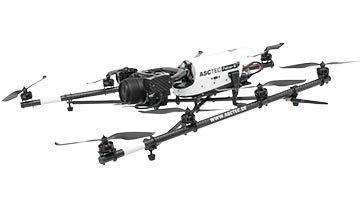 Topcon Positioning Group recently announced a global distribution partnership with unmanned aerial system provider Ascending Technologies.
The partnership allows Topcon to exclusively distribute the AscTec®Falcon 8 rotary-wing model, the GeoEXPERT and the InspectionPRO sensing and feature packages globally, according to a news release.
"We are excited to add the brand new Topcon Falcon 8, powered by Ascending Technologies, to our scope of aerial mapping solutions," said Eduardo Falcon, executive vice president and general manager for the Topcon GeoPositioning Solutions Group, according to the release. "By distributing both core target models on a worldwide level, Topcon can offer more end-users the flexibility and proven advances that these patented rotary-wings systems provide for survey, inspection and monitoring applications."
The UAS includes the latest AscTec®Trinity autopilot technology, according to the release.
For more information visit topconpositioning.com.