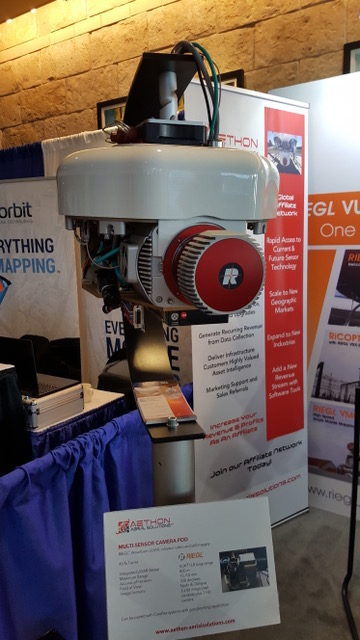 DENVER—Companies showed off their newest products and services for the booming unmanned aerial vehicle (UAV) survey and mapping market at the recent International LiDAR Mapping Forum (ILMF) here.
The movement to reduce LiDAR's (light detection and ranging) size and weight for UAVs, at the same time make new systems easy to operate in long flight operations, was a common message at ILMF.
One company, YellowScan, demonstrated its new LiveStation that allows surveyors to monitor, in real time, the validity and quality of data being collected. LiveStation renders a 3D representation of the point cloud during flight, with ability to zoom, translate or rotate, the company said.
"We've received tons of customer feedback asking to simplify and improve data collection processes. LiveStation allows a user to see a point cloud during flight, which is not just a nice-to-have feature, but makes data acquisition faster and allows a survey to go smoothly," said Pierre d'Hauteville, YellowScan head of sales and marketing. "We try to make it simple."
The unit comes with the 3D point cloud visualization technology that includes zooming, translation and rotation. It also features live transect and trajectory visualization, speed, altitude and instrument measurement unit (IMU) and GNSS controls and mission replay, the company said.
YellowScan currently uses Applanix and Septentrio for navigation sensors; and Velodyne for its LiDAR, among other vendors, d'Hauteville said.
LiveStation can be used by surveyors who operate UAVs in tough environmental conditions such as forestry, corridor mapping, civil engineering and mining. Although d'Hauteville says archaeology is a small, but emerging market, it can be a future growth area as government agencies attempt to map historic sites.
The company recently completed environmental mapping and analysis at California's Salton Sea, which is slowly drying up. "We flew 14-15 flights on a DJI [drone] using a YellowScan Surveyor showing precise-positioning kinetic trajectories and raw data to the client," said Pierre Chaponniere, YellowScan application engineer.