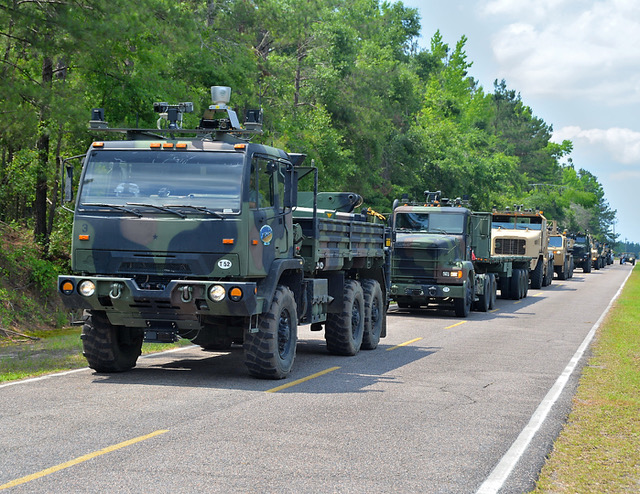 Lockheed Martin Corp. is developing autonomous vehicles and drones from a growing facility in Colorado. The company's Autonomous Systems unit, with 50 employees, is the technology giant's focal point for testing self-driving vehicles and other unmanned systems.
The Autonomous Systems unit's activities include military, industrial and commercial customers, said Jamie Adams, Lockheed Martin Autonomous Systems general manager and site lead.                                                                                                                                                   Adams said that Lockheed Martin has occupied a new facility since October 2016, moving from a smaller plant in Littleton, Colo. "The new location provides approximately 15,000 additional square feet, including roughly 7,000 [square feet] additional warehouse space," he said.
The group has worked out of the Littleton facility since 2002, when it was known as Perceptek, until being acquired by Lockheed Martin in 2008.
Denver is becoming a major smart city hub incorporating such nascent technologies as autonomous vehicles. Lockheed Martin provided a letter of support, along with its portfolio of experience, for the city to use in its recent U.S. Transportation Department (DoT) Smart Cities application, Adams said.
Lockheed Martin Unit Developing Military Vehicle Technology
One of the products the unit is developing is the Autonomous Mobility Applique System (AMAS). The product is an autonomy kit for military logistics vehicles that provides driver warning/driver assist and leader-follower capabilities with a path to full autonomy.
The U.S Army, along with other services, are getting into autonomous vehicles in a big way. The Army's Leader-Follower initiative includes convoy operations combined with GPS and base mapping systems, autonomous braking and steering.
In August 2016, Lockheed Martin completed development of advanced Leader-Follower capabilities and provided nine vehicles (Seven Palletized Loading System vehicles and two Light-Medium Tactical Vehicles) for AMAS safety testing at Aberdeen Proving Ground, Md.   In October 2016, five of these vehicles participated in the Army Warfighter Assessment (AWA) at Ft. Bliss, Texas, showcasing Leader-Follower capability.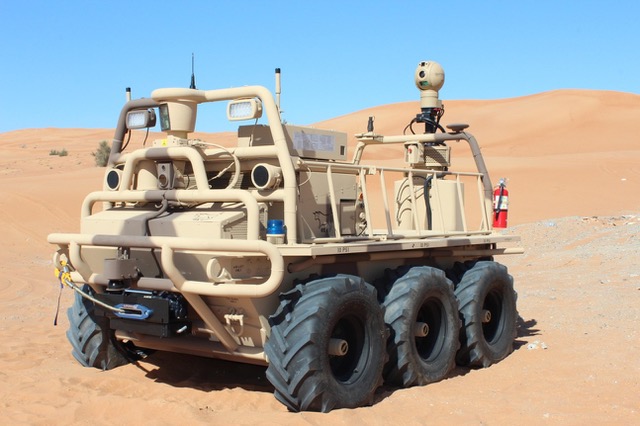 Eventually, the Army plans to expand to a full-blown Automated Convoy Operations capability that allows any manned system, including tanks and mobile artillery, to operate in an automated mode. Army officials say that this program is at least two-to-three years behind its Leader-Follower initiative.                                                                                                                      The autonomy in AMAS allows it to avoid obstacles/collisions, improve safety by providing driver warning and driver assist functions and digitally link a large number of vehicles together as a cohesive convoy, the company said.
The Colorado unit is also working on the Squad Mission Support System, or SMSS, with the goal of being integrated into the military's programs for large, semi-autonomous vehicles, the company said.
A potential SMSS application includes introduction of robotic vehicles for repetitively moving personnel and materially around fixed installation with well-defined routes and requirements, Lockheed Martin said. The company says this technology can be used by firefighters with vehicles outfitted with water tanks.
The company said that SMSS was selected by the Army to participate in its Robotics Enhancement Program. Lockheed Martin said it expected that the Army will conduct exercises this spring to test the system.