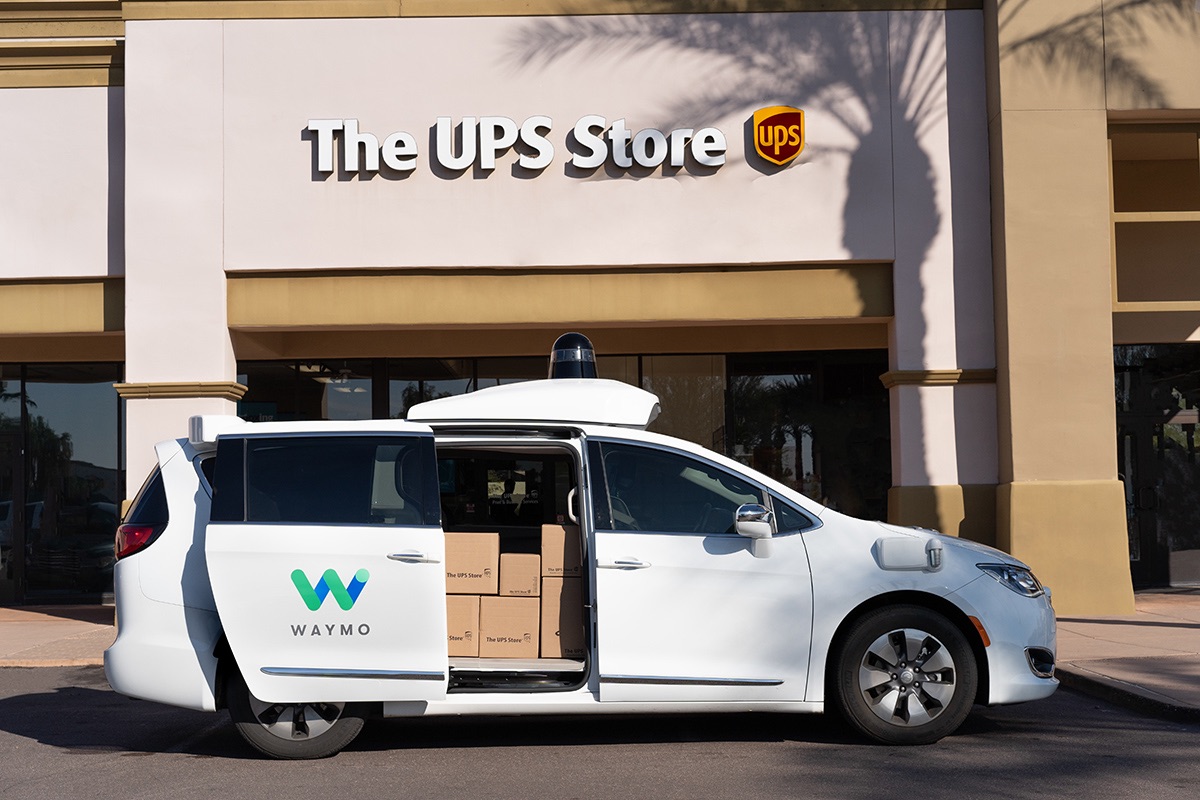 Waymo's Chrysler Pacifica self-driving minivans will soon begin taking packages from The UPS Store locations in Metro Phoenix to a local UPS sorting facility for processing. 
Through the partnership, described as a first-of-its kind, UPS and Waymo hope to learn how autonomous vehicles can improve network efficiencies as well as customer service, according to a news release. The ultimate goal is to develop a long-term plan for collaboration.
"UPS and Waymo are exploring automated and autonomous technologies to enhance network operations," said Scott Price, UPS chief strategy and transformation officer, according to the release. "Getting packages to our sortation facilities sooner and more frequently, while also creating an opportunity for later drop-offs for next-day service, can add enormous value for our customers."
A driver trained by Waymo will be on board the vehicle throughout the pilot. 
"Waymo's mission is to make it safe and easy for people and things to get where they're going, and our partnership with UPS allows us to continue developing how our Waymo Driver can facilitate pickups," said Tekedra Mawakana, Waymo chief operating officer, according to the release. "We look forward to working alongside the UPS team to safely and efficiently deliver packages starting in Metro Phoenix."